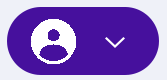 Great going!
Here's a simple quiz to review what you have learned.
This article is Topic 6 of Course 2 of the Career Guide on "Recognise Where Your Strengths Lie".
Gain access to the complete Official Career Guide 2021
SIGN UP NOW or LOG IN to read the rest of the articles for FREE.