A survey taken during the ongoing Covid-19 pandemic has shown that most parents are struggling to manage both work and kids in the wake of stringent #stayhome policies. More than half surveyed reported they were having trouble getting their work done while taking care of the kids.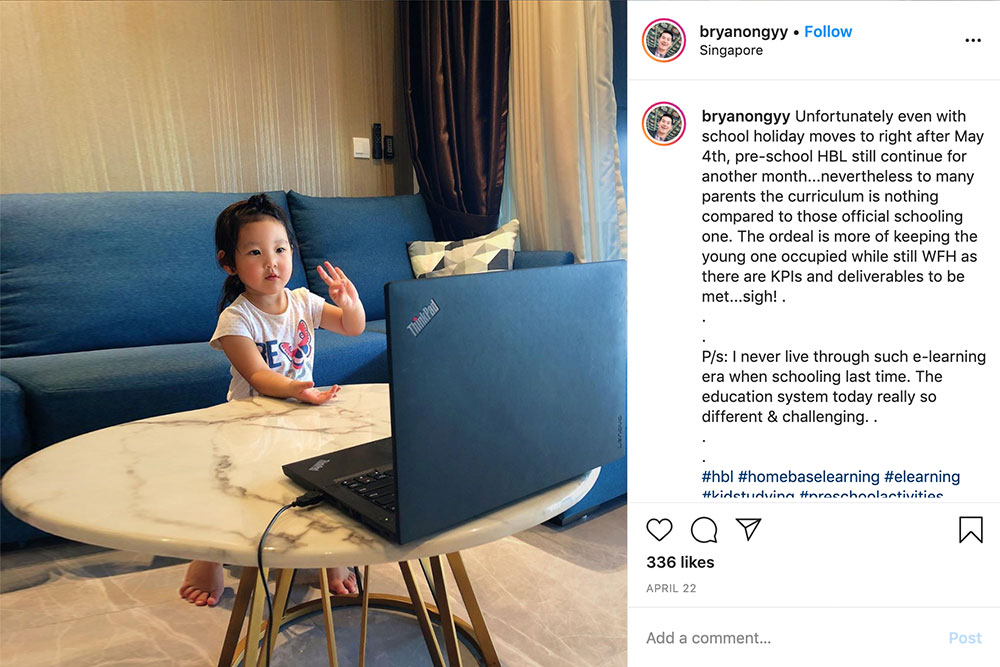 The fact is that this new adjustment is hard for most parents. And while you'd normally hold yourself to high standards in both work and family fronts, aiming for perfection now could prove to be counterproductive and just all-around stressful.
We've put together some tips to help you get through—because you will! And undergirding all of them is one simple reminder to go easy on yourself. Your best is really enough.
1. Create a schedule for the day
According to academic, psychologist and author Lea Waters, routines give us a sense of safety and order which can soothe restlessness in your kids, and help organise your responsibilities into manageable tasks.
That's why business owners Elvin and Esther Foong devised Naph School, a home-based version of school for their two young kids, Nathan and Phoebe.
"The more formally you treat it, the more the children will see how serious you are," said Mrs Foong, who started Naph School to give her children structure to their days.
Naph School starts like a normal school day—with morning assembly. Nathan and Phoebe sing the national anthem, then head to the "canteen" for breakfast. The day ensues with classes and recess breaks, and ends at 2.30pm. After school, it's scheduled activities, like screen time and naps, until dinner at 6.30pm.
The school timetable is a good place to start when creating your schedule. Otherwise, feel free to get creative! Just make sure to factor in breaks and fun time, include targets and incentives, and involve the kids in the planning.
Above all, stay adaptable and realistic. You won't be able to replicate the school environment perfectly. So have a plan but allow it to evolve as you go.
For more tips on how we can manage our emotions and mental well-being during these difficult times, visit www.sgunited.gov.sg/stay-strong. Together we can Brave the New.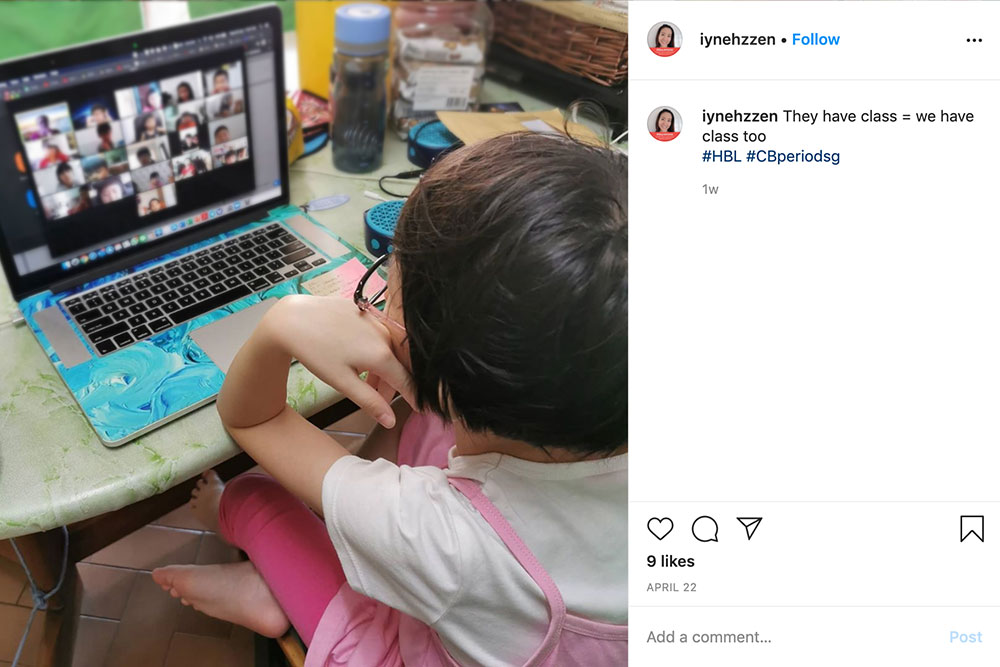 2. Zone your home
Breaking your house into zones achieves two things: It fights off boredom in your kids and allows you to focus on your caretaking and business roles, one at a time.
Make the dining room the learning area. The balcony can be the playground, the living room is "chill town", and the small nook outside the kitchen is "gadget central". These may seem like small measures but it could effectively quell feelings of listlessness as the family moves around the house to engage in different activities.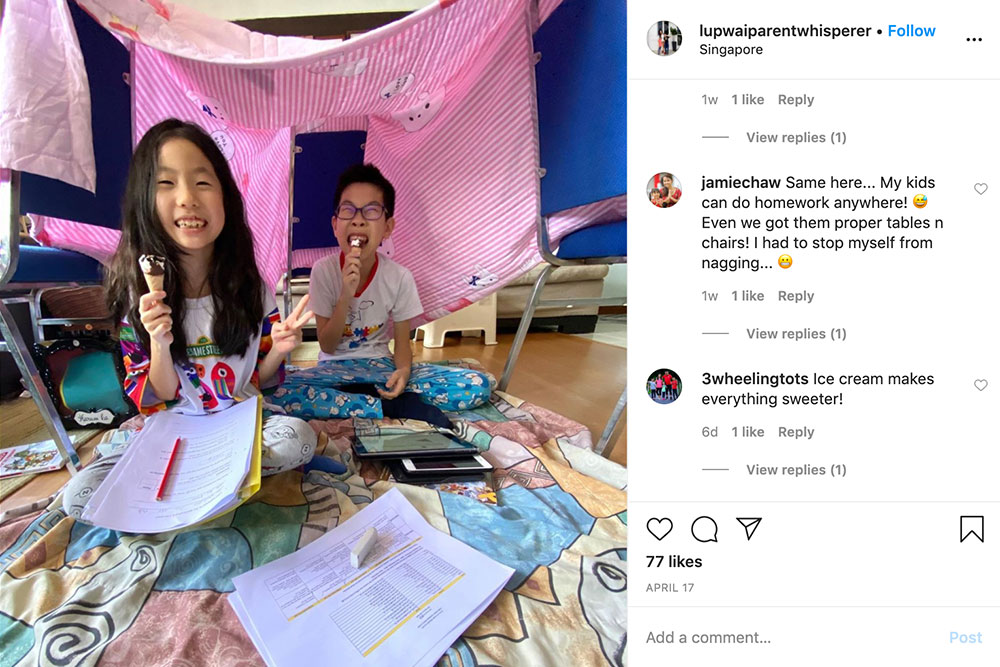 Do the same for your "office"; designate a space that detaches you from the chores and noise so you're not constantly torn between competing responsibilities. Find a secluded corner, choose a room with a door, or simply sit facing a wall or window. The less you can see the household chores that need doing, the less likely you are to get up to tend to them.
Having your own space also helps you set boundaries with your kids. Whether it's a "STOP" sign at the door or draping your blazer over your chair when you don't want to be disturbed, work out a code with your kids to avoid curious visits while you're on important calls.
If your children are at that age when they need constant supervision, you can still find ways to maintain boundaries while doing so—like using a webcam to keep an eye on them!
3. Alternate shifts with your partner
Your spouse is your teammate, which means that to emerge victors in this circuit breaker period, you two will need to have a game plan. First step: Recognise you're on the same side.
Next, work in shifts. At the start of every week, sit with your spouse to run through your workloads for the week. Then, break your work hours into two- or four-hour shifts, reserving a dedicated period for each of you to focus each day. As the week progresses, refine the plan where needed, making sure your colleagues are always in the loop.
Keep in mind that working as a team also means that you may still have to jump in even while off-shift, a probability that increases with the number of kids you have.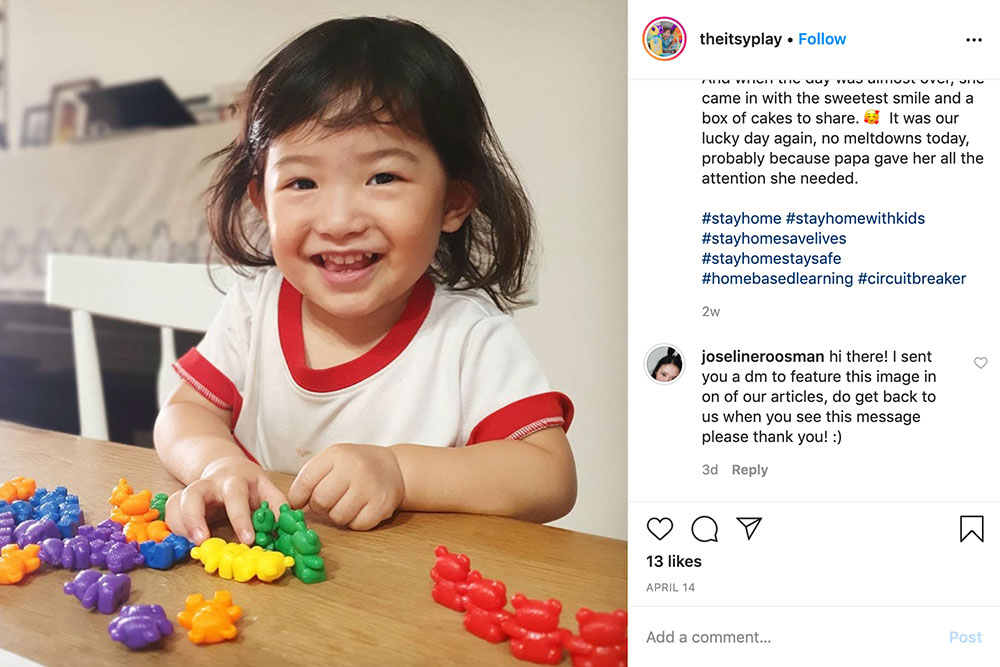 Summary
In this time, the natural response for most is to go into overdrive, aiming for the same level of productivity as in the office, while trying to be the super-parent you think your kids need you to be.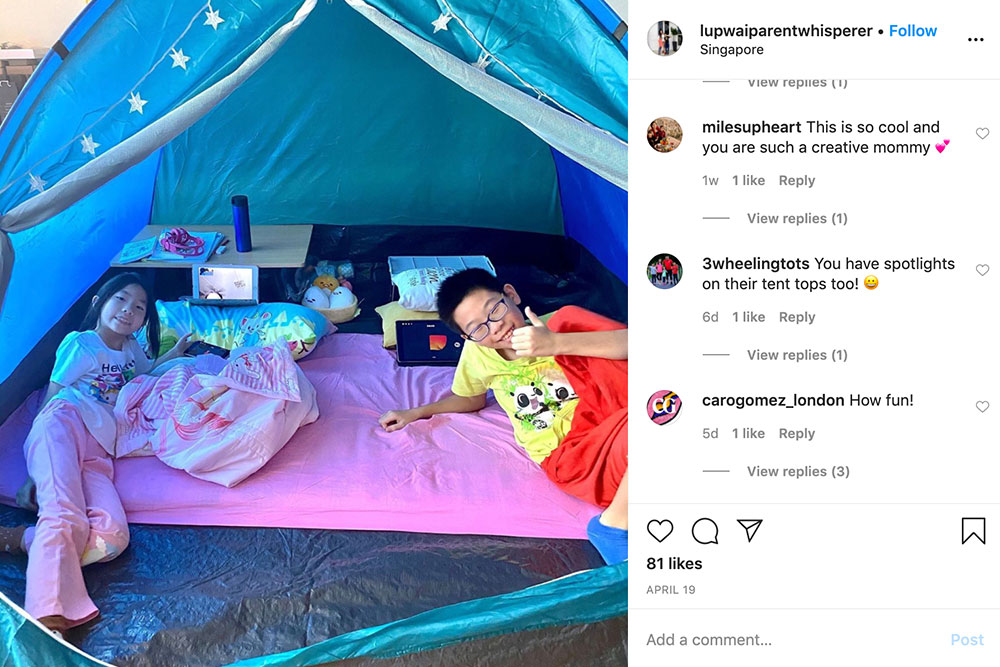 But if there were ever a time to be generous to yourself, slow down, and cut yourself some slack, now's the time. This could be the new normal for a while and it will take us all some getting used to. So pace yourself, be patient, and hang in there.