As job sectors go, Singapore's built environment (BE) industry is one of our oldest and most secure ones, much like the buildings and foundations that we now live and work in, over the decades that the country has grown from "one of the world's worst slums" into a world-class city.
Yes, in case you weren't aware: in 1947, the British Housing Committee Report had said that about Singapore, remarking it was a "disgrace to the civilized community".
How far we've come! And it's all down to the hard work and planning that the men and women in our built economy have put in over the year, with the Housing & Development Board (HDB) and Public Works Department (PWD) setting in the foundations for our residential and public infrastructure.
We were also the first Asian country to use precast and prefabrication technologies in construction. As our country has prospered, our public and private sector goals for the built environment industry have evolved.
Looking to join the built environment industry? Explore available job listings now on MyCareersFuture!
In fact, according to the World Economic Forum's Global Competitiveness Index (2017-2018), Singapore nabbed the second spot globally for the robustness of our infrastructure, according to Soh Chew Beng, an associate professor from Singapore Institute of Technology's engineering faculty.
Prof Soh added: "Singapore's pipeline of infrastructure projects, such as Changi Airport Terminal 5, the North-South Corridor and Tuas Port development, combined with the need for ongoing coastal protection due to climate change, ensure our built environment industry is definitely a growth sector.
"Even before COVID-19, the industry took up 12% to 15% of our manpower needs, contributing $27-32bn in gross domestic product (GDP) in 2019.
"With the passing of the pandemic and opening of our borders, Singapore's manpower constraints will be lifted, which will help the sector to continue to bounce back."
Singapore's built environment industry has moved towards liveability, inclusivity, and sustainability in recent years, with programmes focused on improving and catering to the needs of our ageing population, people with disabilities, and families and reducing the environmental impact of our buildings.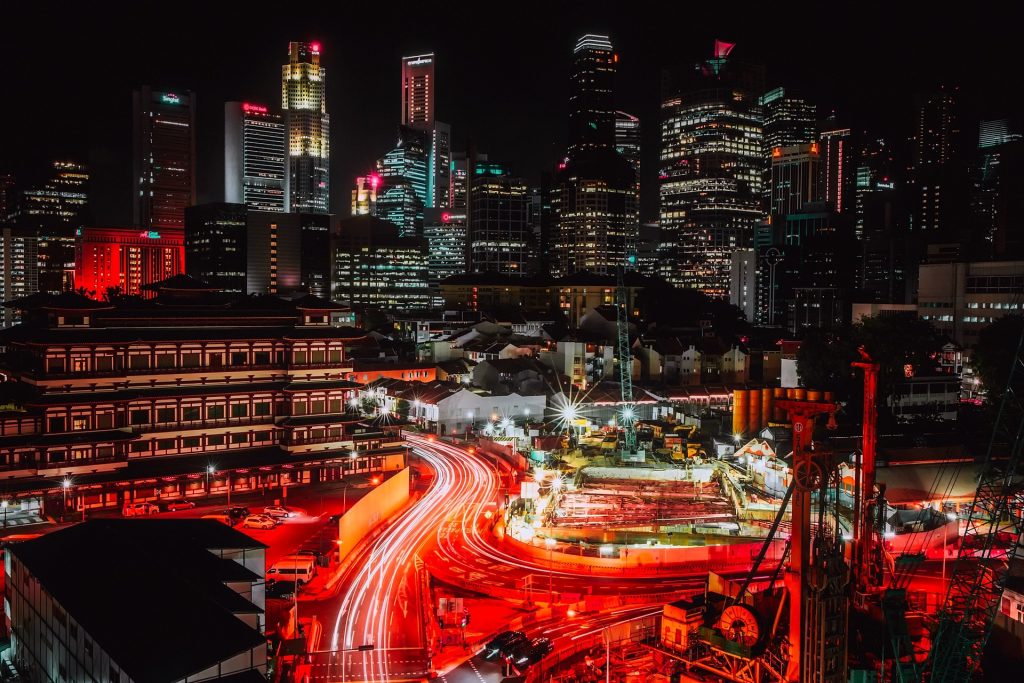 Singapore targets to build green
In 2021, the Singapore government unveiled the Green Plan 2030, a "whole-of-nation" movement to advance the national agenda on sustainable development.
In a Facebook post, Prime Minister Lee Hsien Loong said that while Singapore might be a small country lacking natural resources, it can still press on with tech and policy solutions for sustainable development.
"We need to ensure a Singapore for our future generations. All of us have to work together and make Singapore a bright green spark for the world," he said.
The Building and Construction Authority, BCA, shared: "For those currently working in the built environment industry, although core technical skills will remain in demand, they would need to upskill in the emerging priority areas identified under Skills Framework  (SFw) for the sector as well, as the Skills Demand for the Future Economy by SkillsFuture to stay relevant and take on greener practices to support our Green Plan 2030.
" In addition, new skills will be required as a result of new regulatory requirements and green technologies to further decarbonise the BE sector and push it towards net zero.
The SFw is an initiative developed for Singaporean workers and jobseekers that promotes skills mastery and lifelong learning.
Jointly developed by SSG, Workforce Singapore (WSG) and the BCA, together with industry associations, training providers, organizations and unions, the Skills Framework for Built Environment provides useful information on:
Sector information
Career pathways
Occupations and job roles
Existing and emerging skills
Training programmes for skills upgrading and mastery
Looking for a new role? Explore over 100,000 jobs available on MyCareersFuture now!
Prof. Soh added: "The introduction of carbon taxes and the need for verification and accreditation emission requirements by Singapore's National Environment Agency (NEA) will mean that built environment companies will need to take a closer look at the materials they use.
"This drives the exploration of new materials for construction, such as carbon sequestration cement or concrete and mass timber.
"There is also a greater opportunity to work on new building cooling technologies with the inclusion of more renewable resources, such as solar power and energy storage.
"These will create new job opportunities, and jobseekers should preferably have some knowledge and skillsets related to carbon accounting and energy auditing to be able to contribute towards the Green Plan 2030 as such."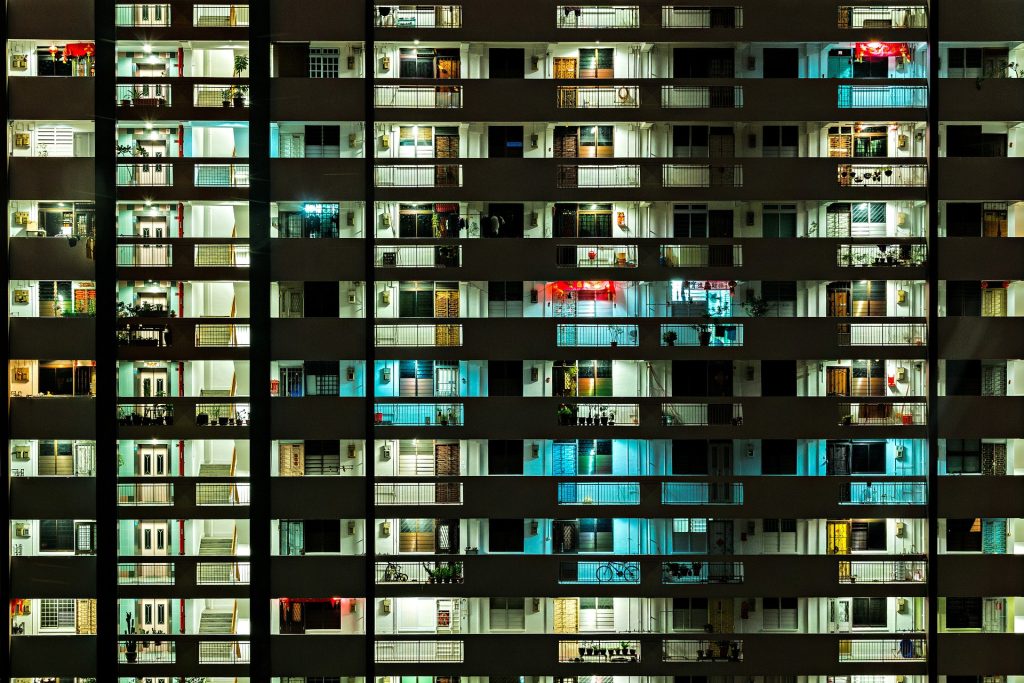 Read More: 5 Sustainability Development Career Paths to Consider
Building for our post-Covid 19 environment
Covid-19 has also been a game-changer for our built environment industry, changing our national goals and resource management, especially during the pandemic when labour was scarce due to restrictions on movement.
Speaking in Parliament during Budget 2030, Deputy Prime Minister (DPM) and Finance Minister Lawrence Wong shared how important it was to strengthen the country's resilience against global warming and climate change.
One way was to design buildings to serve both "peacetime and crisis functions", considering Singapore's lack of land, and learnings taken during the Covid-19 pandemic, with existing spaces such as vacant schools used for quarantine and housing purposes.
DPM Wong said: "We have kept an eye on resilience throughout our nation-building journey. But we are entering a new era where disruptions will likely happen more frequently.
"So, we will have to consider additional redundancies and safety buffers that we can fall back on during a crisis.
"Having such buffers does not mean we will not suffer damage when hit by a shock. But it will enhance our ability to absorb the shock, rebound from the crisis and emerge stronger from it."
BCA also shared with Workipedia by MyCareersFuture: "Singapore's built environment sector plays a crucial role in Singapore's nation building, providing infrastructural support for improving the standard of living in Singapore and for business activities.
"Construction demand is expected to remain steady over the next few years, and there are also several exciting large-scale projects in the pipeline, including the new Changi Airport Terminal 5, Jurong Lake District, Greater Southern Waterfront, and Paya Lebar Airbase.
"These provide opportunities for the sector to achieve transformation growth in the years ahead!"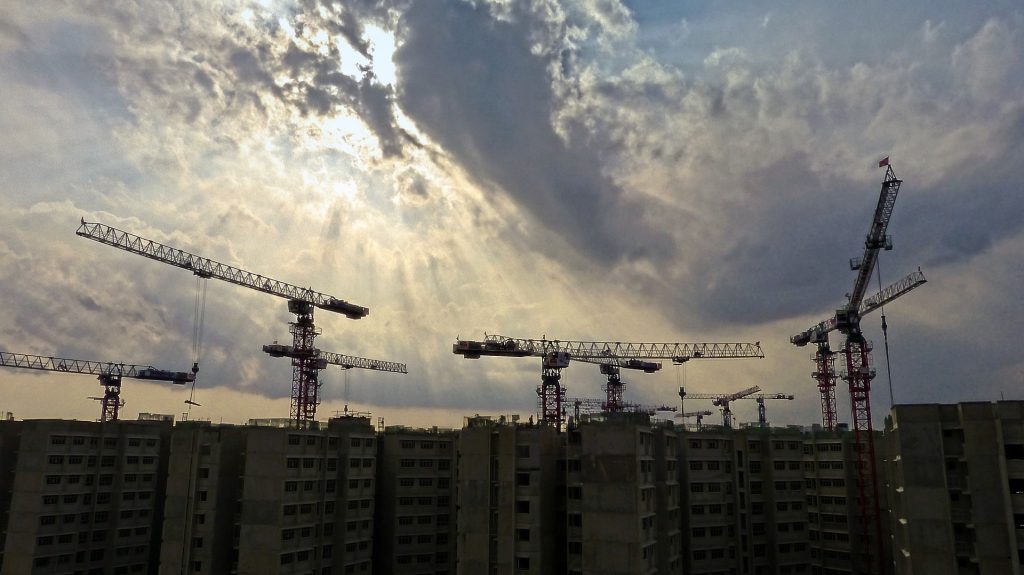 Read More: The Future of Sustainable Work: Green Sector Jobs to Consider
Singapore's built environment job market
Locally, our key sectors for our built environment industry can be broken down into four key sub-sectors:
Construction
Real Estate
Security
Environmental Services
And the various skills and jobs that can be found range and go beyond the below:
Architectural Consultancy and Design
Engineering Consultancy and Design
Quantity Surveying
Construction Management (Production)
Construction Management
Project Management
Digital Delivery Management
Facilities Management
Some of the key technical skills and competencies that they require include:
Analytical Thinking
Building Management
Business and Project Finance
Business Management
Construction Methods
Design
Discipline Engineering Specialisation
Engineering Design Management
Environment Management
Equipment Management
Feasibility Assessment
Incident Management
Information Technology Management
Maintenance
People Development and Management
Process Improvement
Procurement Management
Production Management
Project Management
Quality Management
Technical Drawing
Technology Management
Workplace Safety and Health (WSH) Management
Prof Soh explained the need for greater awareness and adaptation of digitalization in the industry as well.
"Digitalization will enable the streamline of processes to make it more easily accessible to the stakeholders involved.
"Apart from BIM, Revit, and Rhinos 7 (a 3D modelling tool) are used in modelling study and to assess the energy consumption in a building and its infrastructure.
"Digitalization can also reduce the need for preventive maintenance checks, as the installation of Internet of Things (IoT) sensory devices enable the equipment to be monitored remotely, and alert to be raised when there are concerns.
"There is also an increase in the use of drones for facility and façade inspection. This means that potential jobseekers and those in the industry should familiarise themselves with such devices and be trained to assess the big stream of data and images collected.
"Over time, they will need to possess skillsets on data analytics and engineering, as well as topics related to building automation."
Looking for a job? Trying to ace that interview? Subscribe to our Telegram channel for useful career tips, resources and events! 
For mid-careerists who are thinking about joining the built environment industry and the roles they could consider shifting to, Prof. Soh acknowledged the value of some of their current expertise, saying: "I have noticed that currently, several mid-careerists might already have knowledge in the traditional engineering domain knowledge on civil, electrical and mechanical.
"For mid-career switchers, they might need to pick up further knowledge or take courses on sustainability and digitalisation."
The BCA added: "New technologies are also being explored to facilitate new methods of construction, building operations and maintenance, to generate cost and time savings.
"Beyond Building Information Modeling (BIM) technology, which provides a common platform for all stakeholders, there are other advanced technologies to push the digitalization drive further.
"These include Robotics Process Automation, Data Analytics, Smart Buildings, Artificial Intelligence, Virtual Reality/Augmented Reality, Remote Monitoring, Internet of Things and Blockchain."
Building beyond Singapore shores
Workers and jobseekers in our built environment industry could also have opportunities for career growth and foreign experiences, as Prof. Soh shared, with companies like Jurong Town Council (JTC), CapitalLand and Surbana working on projects in our region.
The BCA added: "JTC's Punggol Digital District is an example of a smart district (city) showcase project that has interested many overseas counterparts.
"It opens doors for our BE firms and personnel involved in the project to be connected, and for potential collaborations on similar overseas projects.
"Our International Built Environment Week has also provided opportunities for firms involved in iconic Singapore projects to host site tours and showcase their capabilities at the international front.
Prof. Soh concluded: "It is likely that as Singapore is helping the ASEAN region and China to set up environmentally-friendly cities, our local built environment expertise must be prepared to be deployed for work roles as dedicated by the local headquarters."
What fun, exciting times ahead for the industry! Read on for more insights and information on how you can join Singapore's built environment industry and what to look forward to below.

6 Tips to Establish A Career in Built Environment
Salary Guide Singapore 2023: Built Environment Industry
System Engineer Jobs: Pathways to Consider in Singapore