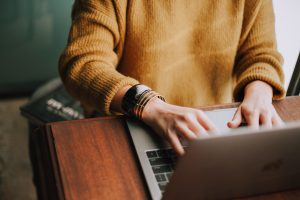 With the current COVID-19 pandemic and recent Circuit Breaker measures, Singapore's unemployment rate has soared to its highest in a decade. While the government has a number of relief measures in place to tide those who have lost their jobs through this difficult time, it is inevitable that unemployed individuals feel the heavy burden of moving into the future with no financial stability. This worry is further exacerbated by the constant uncertainty of not knowing when the job search will end. In the long run, without effective coping strategies, an individual's emotional and mental wellbeing can end up being hit the hardest. The finding that unemployment is linked with increased levels of anxiety and depression is thus, unsurprising. As such, it is important to be aware of some things you can do to help manage the distress of unemployment and maintain mental well-being. Here are some tips on how you can prevent unemployment from taking its mental toll.
1
ACCEPT REALITY
Set a 'deadline' for ruminating
It is normal to feel sad, angry and anxious after losing your job. The longer you mull in these feelings, however, the worse you will feel and the harder it is to break out of this negative state. Set a deadline for yourself to deal with negative emotions. While these circumstances might be a hard pill to swallow, it would allow you to move on to a more productive state of mind where you can begin to think about practical steps you can take to get out of the situation you are in.
Practice mindfulness
Mindfulness teaches us to accept the emotions we feel, rather than fight them. Some simple mindfulness activities include mindful belly breathing, practicing yoga or even listening to music.
2
BE KIND TO YOURSELF
Reframe your thoughts
It is easy to blame yourself for the job loss. However excessive self-criticism is extremely detrimental to our mental wellbeing. Recognize that unemployment does not make you a loser. It is not your fault: you are just part of a workforce that is undergoing major changes because of how COVID-19 has harmed many businesses. Recognise that these are abnormal times – you are not the only one who lost a job during this season. Many other people are in the same boat as you, you are not alone.
Engage in positive self-talks
Negative thoughts can distract you from the job search and can also be energy draining. Whenever you have a negative thought, ask yourself: Are they really true? Or am I just assuming that the worst? Instead, engage in positive thoughts to motivate yourself: The last time I felt this way, what helped? If I can motivate myself the last time, I can do it this time too! If you can't get out of this headspace on your own, you can always involve a friend or family member. Share some of these negative thoughts with them and ask them to challenge these views. They can also help by pointing out some of your past successes and achievements.
3
ENGAGE IN PLEASANT ACTIVITIES
Make fun activities part of your daily routine
Although most of your time might be focused on beefing up your resume and sending out job applications, don't forget to make time for some fun too! These pleasant activities can range from going for a quick run, starting a new craft project or even having an online games night with your friends over Zoom.
Fun activities are incredibly beneficial as they:
Induce a more positive mood
Distract you from dwelling over things you have no control over
Gives you something to look forward to, after a long day of job searching
Can help you feel more hopeful about the future
Keep yourself meaningfully occupied
Research suggests that having an organized schedule can increase your life satisfaction and general well-being. Hence it is not just about engaging in activities but to have a structure time for job search, learn and play. Occupying your time meaningfully to learn something can help when job interviewers ask about what you have been doing when job hunting.
4
HELP OTHERS
Don't isolate yourself
After losing your job, it may be tempting to isolate yourself from the world and avoid social interaction. Doing so, however, is one of the worse things you can do for your mental wellbeing.
Lend a helping hand to others
Instead, consider volunteering your time with an organization of your choice. Volunteering can help you get off your couch and back on your feet. During this COVID-19 season, there are many different ways to help others and many different communities that need help. You can search the web for opportunities to volunteer with a particular community that you feel passionate toward. If you don't have a specific area of interest, Giving.sg and SG Cares both provide comprehensive lists of volunteering opportunities to choose from. Furthermore, when you give, you also receive. A byproduct of volunteering is an opportunity to recognize that the work you do has impact and that you do matter.
Helplines for Support