Welcome to WSG's Careers Connect!
We provide career guidance and advice to support Singaporean workers in their job search and career transition efforts.
What is Career Coaching?
Career Coaching is a collaboration between you and a professionally-certified Career Coach. The Career Coach will guide you in discovering your strengths and interests so that you can make informed career decisions and realise your goals.
What We Can Do for You
By working with Careers Connect's Career Coaches, you can:
How does Career Coaching work?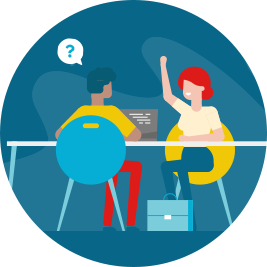 1. Assess
In the first session, a Career Coach will seek to understand your employment situation, identify your career goals, values, interests, and skills to align them with the job opportunities available.
Typical duration: 30 min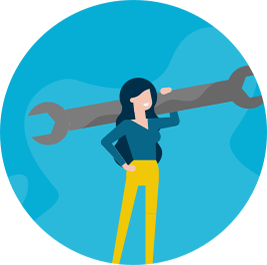 2. Develop
You will chart an Action Plan under the guidance of your Career Coach to outline the steps needed to achieve your goals.
Typical duration: 20 min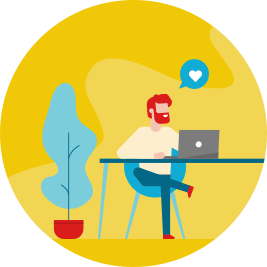 3. Act
Finally, you will improve your job search skills by participating in the CARE360 programmes. You will be in regular contact with your Career Coach throughout this journey for dedicated one-to-one support.
Typical duration: 2-4 months
Contact Us
First established in 2001, Careers Connect now has three career centres in Paya Lebar, Tampines and Woodlands. Contact us through our hotline at 6883 5885 or book an appointment with us today!
*In line with heightened safe-distancing measures announced by the government, you are encouraged to opt for Career Coaching through phone or video calls.
Our locations: