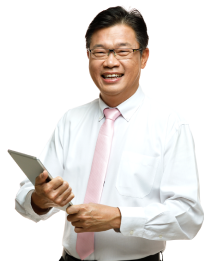 With the right guidance, job search need not be complicated. Use these steps to guide your journey
What Others Say
Others have done it, so can you! Our Career Coaches and employers have some advice and tips for you. You can also hear from other jobseekers on how they have successfully navigated their job search journey.
Career Catalyst was very useful to me personally, as it helped guide me to the right career. It also offered a different perspective and had useful methods to help me narrow down my job search.
Career Catalyst participant
My Career Coach showed great competency in guiding me through this difficult job search. She listened to my concerns patiently and addressed my needs appropriately. She even went the extra mile by consistently checking on my progress and encouraged me till the day I found a job.
Stanley Yeo
Resource Directory
I want to find out more on...