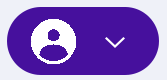 This article is Topic 1 of Course 1 of the Career Guide on "How to Stand Out From Other Applicants".
Gain access to the complete Official Career Guide 2021

or log in to read the rest of the articles for free.
Either you've heard of the Applicant Tracking System (ATS) and don't think it's too much to worry about or you haven't heard of it. Either way it's time to change. If you're applying for a job online, it's likely your resume is first seen by a robot, not a person. And yes, that applies to both large as well as small companies.
What is the Applicant Tracking System (ATS)?
Simply put, the ATS is a software that integrates with job application websites to manage applications, scan resumes, and screen and rank applicants on different criteria. It even has tools to schedule and plan interviews.
Why are so many companies using the ATS?
Employers receive hundreds of resumes for multiple roles in their inbox. Many applicants may just be trying their luck and aren't really qualified. The ATS helps companies save time and money by automatically filtering applicants to suggest the top candidates.
What is the main side effect of the ATS?
An unfortunate side effect, especially if the ATS system isn't that sophisticated, is that some suitable applicants are likely to be filtered out.

Here's a quick recap of what you just learned:
To beat the Applicant Tracking System (ATS):
1. Be aware your resume is usually first scanned by a robot, not a human ✓
2. Both small and large companies use ATS systems ✓
3. Systems are imperfect, work around them to not get missed out ✓
4. Tailor each new job application with keywords to match the job description ✓
5. Simple and straightforward resumes are the safest bet ?✓
6. Upload your resume in a compatible file format. Microsoft Word or pure text are best ✓