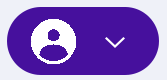 When Mr Ken Tan was retrenched from the company he had worked at for seven long years, his heart sank. Even though he and his wife had anticipated this and planned for it, he still felt doubtful about their ability to cope.

Connect with a career coach today
Help us understand your goals better by answering the question below.
Let's face it: being unemployed is painful. Besides affecting our financial security, unemployment can also take a toll on our emotional wellbeing.
In Singapore, an increase in retrenched workers coincided with a rise in the number of people with depression in 2018. Consultant psychologist Dr Adrian Wang explains that this occurs because many of us learnt from young to define ourselves based on our occupation and salary. Thus, when someone is retrenched, his or her self-esteem dips, triggering a sense of guilt and feelings of worthlessness.
What is self-esteem?
Essentially, self-esteem refers to our opinion of ourselves. People with healthy self-esteem are often more positive and accepting of themselves. They are also more likely to remain resilient in the face of adversity.
On the contrary, people with low self-esteem tend to be self-critical and believe that they are useless or incompetent. They also struggle to recognise their strengths and feel terrified of rejection.
In her book Do I Matter? A Journey to Building Your Self-Esteem, Ms Wong Lai Chun points out that our earliest caregivers have an impact on our self-worth. Giving the example of a child who constantly receives negative feedback, the counsellor and senior assistant director of the Samaritans of Singapore (SOS) says that he or she is likely to develop low self-esteem.
Besides that, factors such as our life circumstances, academic performances and goals also contribute to our self-esteem.
If you are grappling with low self-esteem, know that self-esteem fluctuates throughout your life. Even someone with healthy self-esteem can be affected by negative life events such as retrenchment.
The good news is that you can boost your self-esteem through various means, so that you will be well-prepared to cope with the demands of your new job.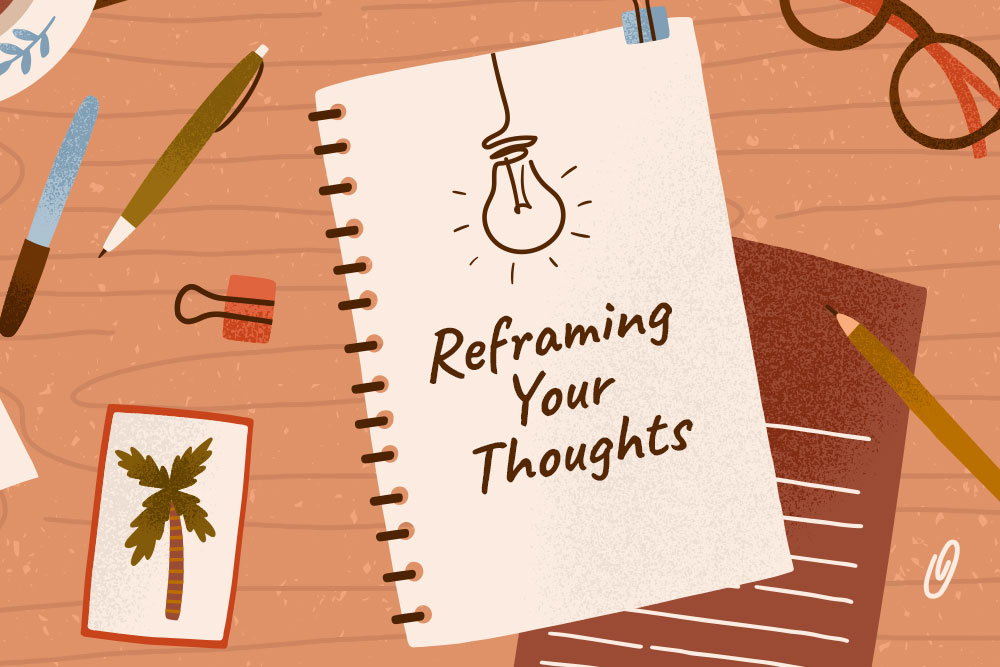 Our thinking patterns have a significant impact on our self-esteem. For instance, if you fixate on your weaknesses, you are more likely to suffer from low self-esteem.
One way to combat negative thinking patterns is to start being kinder to yourself — forgive yourself for your mistakes. When you engage in negative self-talk such as "I am not good enough", take a deep breath and replace it with a more constructive thought like "I can do better if I prepare more next time."
Apart from that, set realistic goals for and stop comparing yourself to others. These benchmarks may be unrealistic since there will always be people who are more outstanding than us out there. For instance, in the work context, some individuals expect themselves to perform perfectly. Hence, their self-talk often involve words such as "must", "should" and "ought". These words create undue pressure to perform, which can backfire.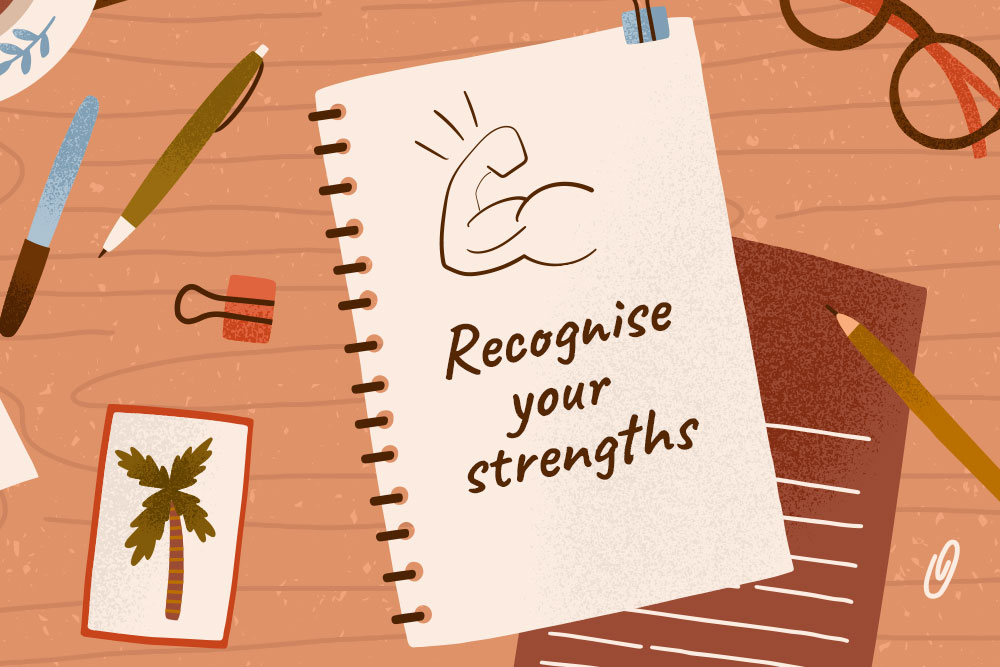 Everyone is unique, so give yourself credit for your strengths. You can start by making a list of the things you are good at as a reminder to lift your spirits when you are down.
Health Hub suggests including these items in your list — your positive qualities, achievements, the things you can do as well as achievements that you are proud of. Additionally, jot down a few of your mistakes and the lessons you learned from them. Lastly, describe your flaws and how you can improve on them. For weaknesses that cannot be changed, try accepting them.
Psychologist Ms Natasha Tiwari says that the decision to learn something new is empowering. She explains that when an individual is "focused, engaged and enjoying ourselves, doing something we love with no sense of time", his or her body produces the "feel-good" chemical dopamine, thus equipping us with a better ability to cope with daily stressors.
Besides boosting your self-esteem, acquiring new skills can help you to stay relevant in the workplace. If you are wondering what to learn, consider reading up about some of the popular hard skills of 2020.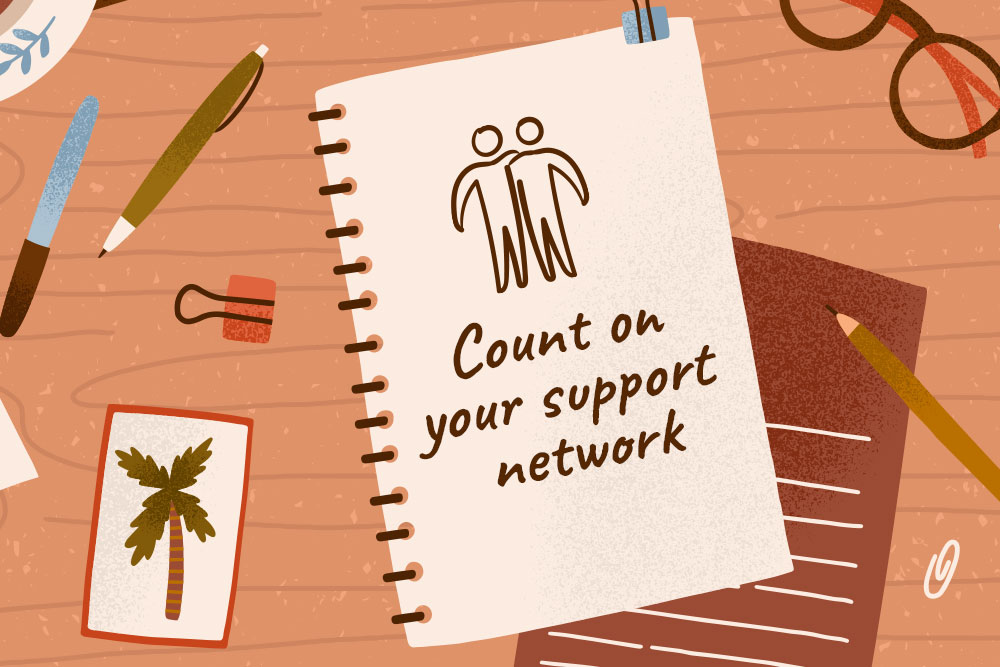 In Mr. Tan's words, he went through "an emotional roller coaster" when he lost his job. But what kept him going were the support and encouragement from his family and friends.
During challenging times, it is easy to despair and start withdrawing from your family and friends. Instead of shouldering the issue of unemployment on your own, talk to your friends and family members to de-stress and discuss what you can do about it. At the same time, you can also tap on them to refer you to suitable job positions or their networks to find out about job openings. The advantage of this is that most employers prefer to hire through employee referrals.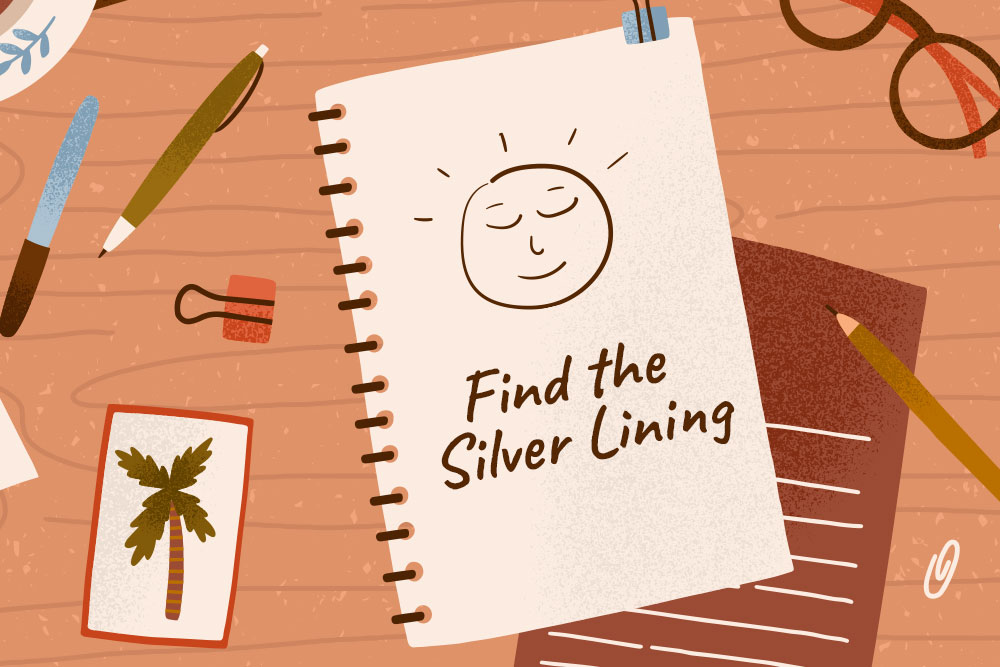 As much as most of us dislike setbacks, they are part and parcel of life. Take a leaf from the inspiring stories of these Singaporeans who picked themselves up after retrenchment. If they can do it, so can you!
This article is Topic 4 of Course 5 of the Career Guide on "Harness the Power of Positive Thinking".
Gain access to the complete Official Career Guide 2021
SIGN UP NOW or LOG IN to read the rest of the articles for FREE.