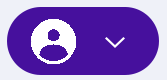 Connect with a career coach today
Help us understand your goals better by answering the question below.
Connect with a career coach today
Help us understand your goals better by answering the question below.

Click on reload button above to reload the Triaging form.
One of the most common ways to apply for a job today is to send in a job application letter via email. This email acts as your cover letter and plays an important role in conveying 5 important things about you to a prospective employer:
1. Your reason for writing
2. The job you're applying for
3. Your qualifications for the job
4. How you can bring value to their company
5. How they should get in touch with you
So how do you clearly, concisely and impactfully communicate the above? Read on.
Use a clear and concise subject line
A clear and concise subject line ensures employers can dig you up through a quick search by using your name, the specific job title description, or the job number. Most applications are read on mobile devices these days so make sure your subject line quickly conveys these things:
a. Your full name
b. The fact that it is a "job application"
c. The exact job role you're applying for and the job number, if it has one.
d. Value you bring (optional)

Be respectful
You're not emailing a friend so be sure to avoid slang, abbreviations, acronyms, emojis and GIFs. While some companies may have a relaxed culture, it's best to play safe and use a professional tone.

Cover the basics
a. Mention the job role you are interested in and how you found about it.
b. If you've been referred by someone who has a contact at the company, mention this. It helps you get noticed.
This article is Topic 3 of Course 1 of the Career Guide on "How to Stand Out From Other Applicants".
Gain access to the complete Official Career Guide 2021

or log in to read the rest of the articles for free.
Make yourself sound like a catch
This is where you market yourself. The objective is not to repeat everything they will see in your resume but to highlight a key point. So, In a line or two, describe how your job expertise matches up to what the employer needs to achieve their goals

Don't be insincere
If you've genuinely had a keen interest in the company and are aware of specific ways in which you could contribute to their objectives, you could indicate this too. Stay away from empty words that could sound insincere, as anyone can see through those.

Say thank you and add a call-to-action
Thank the recipient for taking the time to look through your email and invite them to get in touch with you over email or phone by sharing your details. To schedule a meeting, offer available dates that work for you to minimise any back and forth.
Don't forget your resume
Clearly state that you have enclosed your resume and any other relevant supporting documents such as academic certificates, testimonials and a portfolio of your work. Where portfolios are concerned, send links. And for everything else choose PDF or MS Word.

Provide an informative signature
Keep it courteous till the end — some common formal sign-offs include 'Best regards', 'Sincerely' and 'Yours truly'.
It's best to end with an informative signature including:
a. Your full name
b. Email address
c. Phone number
d. Link to your LinkedIn profile

Check the word count
Keep it short and succinct — the ideal length should be around 250 to 350 words, or around 4 paragraphs long.
Do a spell check
Before you hit 'send', proofread your email to ensure that it's free of any spelling or grammar mistakes. After all the effort, you don't want a few typos to create the wrong impression.
Here's a quick recap of what you just learned:
To write a job application email employers won't ignore:
1. Make yourself easy to identify in searches through a clear subject line ✓
2. State why the company should want to work with you rather than the other way around ✓
3. Always be polite and courteous ✓
4. Have a clear call-to-action and include your available dates for a meet-up ✓
5. Be thorough and check you've attached all important documents ✓
6. Use an informative signature with your full name, contact details and LinkedIn profile ✓
Great going!
Here's a simple quiz to review what you have learned.
Great going!
Here's a simple quiz to review what you have learned.

Click on reload button above to reload the Quiz form.