Sitting through an interview can be like playing a poker game — the non-verbal cues of participants can make a difference to your success. Jimmy Pang, Regional Talent Development Director, Michael Page and Tommy Ng, founder of HR Guru share that hiring managers often display unconscious signals that show you are either interesting or boring them. These can be a mix of both visual cues such as nods and smiles, and postural cues such as leaning forward. 
"Observing an interviewer's body language is extremely important because it's how your subconscious mind builds rapport with a person; especially crucial when you meet a person for the first time," says Jimmy. In fact, he notes that body language can make a more lasting impression than even common icebreakers which are used as small talk, such as asking about your day. "You can always say what you want, but your body language never lies," observes Jimmy.
"It only takes seven to 10 seconds before a person judges you based on first impressions," adds Tommy.
Here are the top cues to note: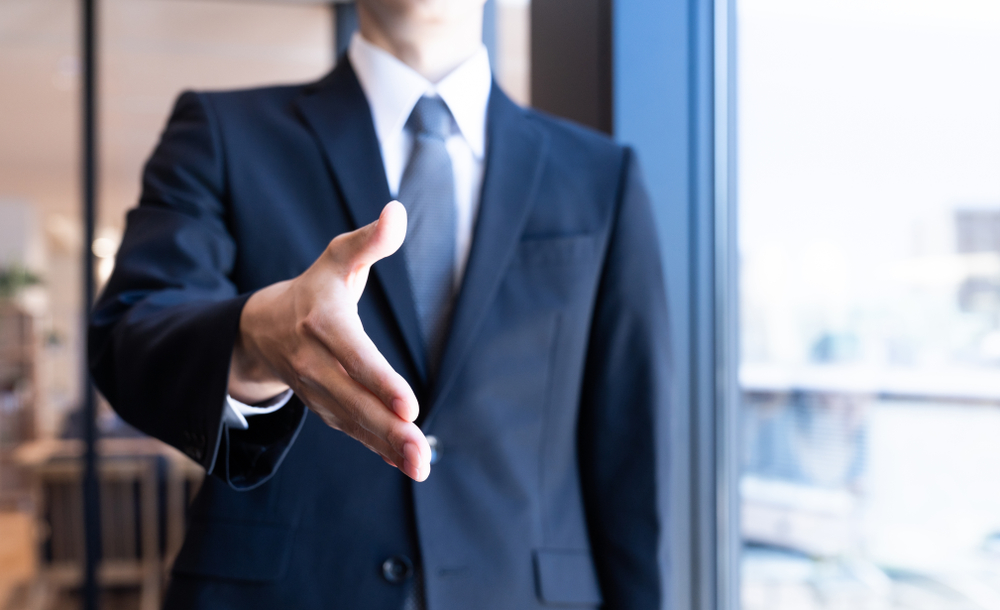 1. Stand Up When Greeting
Jimmy says that when conducting job interviews, he always makes a point to stand up to greet the candidate and ask him/her to take a seat. The reason for this is so that he can position where he, the interviewer, sits — preferably diagonally across from the interviewee for better engagement and rapport while still protecting the candidate's personal space, but never directly across because this can be viewed as too confrontational.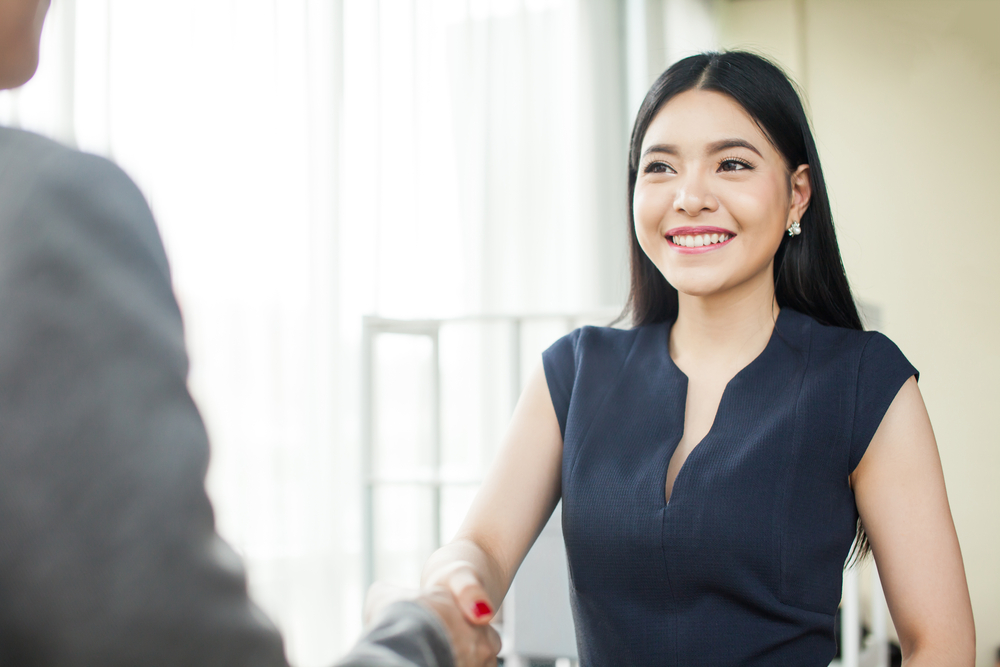 2. Keep Handshakes Neutral
Non-verbal interview cues can often be the most important. A handshake is one behaviour that can be seen and measured. Ensure that your handshake is not submissive: a limp handshake suggests timidity or insincerity. On the other hand, one that comes in too high and aggressive can be intimidating and may be considered domineering. Jimmy's tip: a good handshake is one that is neutral and lasts about two to three shakes.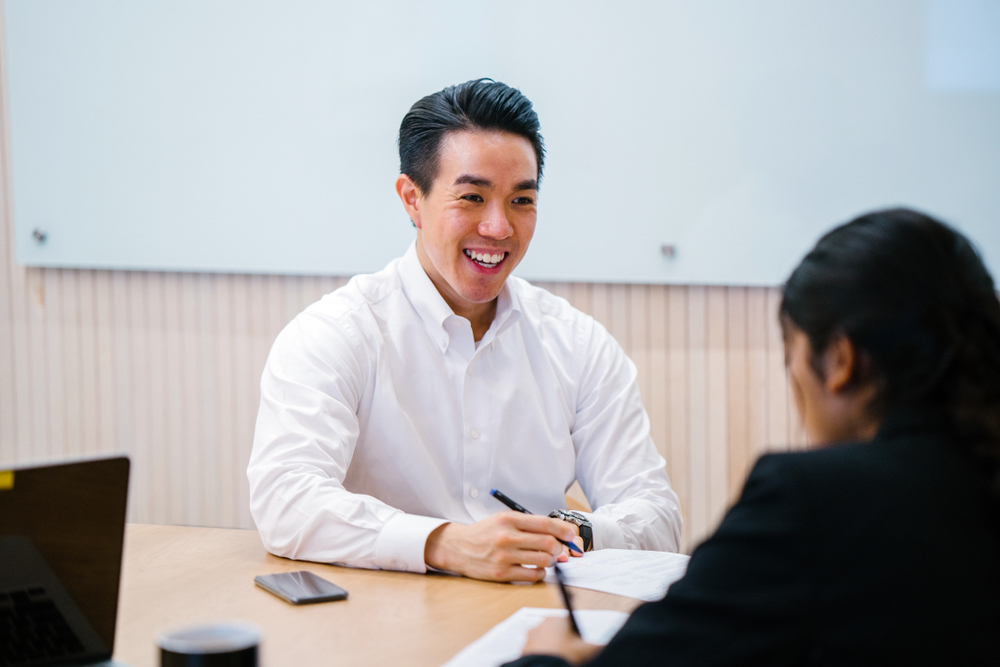 3. Eye Contact is Important
Consistent eye contact suggests interest and attentiveness on the employer's part. It also means that you are successfully engaging with the interviewer and building rapport. Sometimes when this happens, says Tommy, the interviewer will subconsciously start to mimic your body language; this implies that they are synchronised with you. It is a sign that the interview is going well, so continue presenting yourself with the same energy and enthusiasm.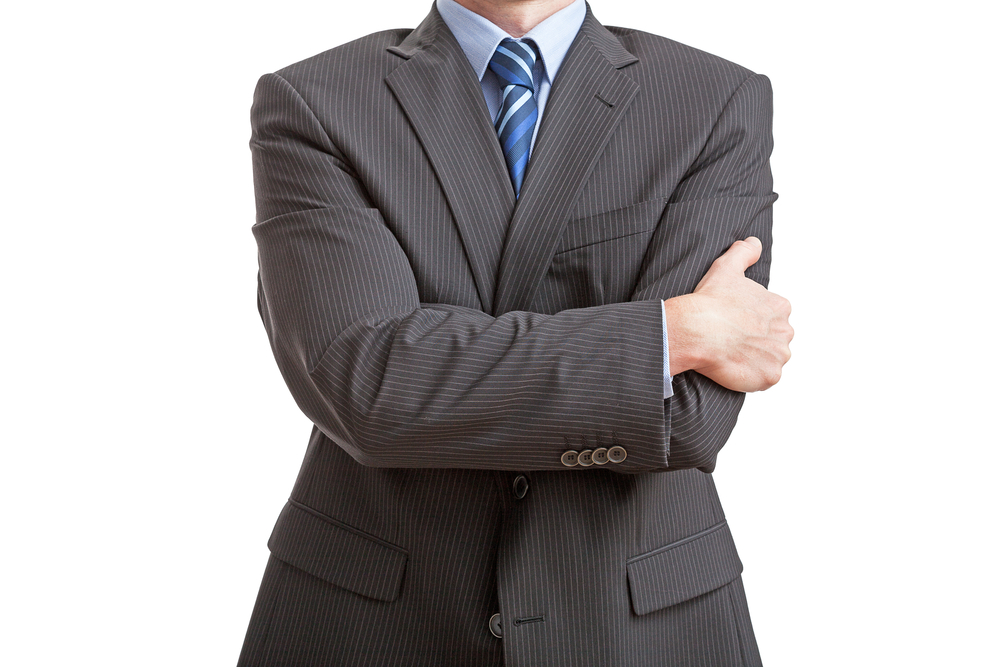 4. Body Postures Matter
Both Jimmy and Tommy agree that an employer's posture is worth observing throughout the job interview. This is because posture is a subtle indicator of how someone feels. If an interviewer is sitting forward, with his arms relaxed, it's probably a sign that he's interested in what you have to say. However, if he is leaning backwards or slouching, it may indicate that he's disinterested or bored. In such a scenario, Tommy suggests that the interviewee asks an intelligent question such as "what is the company culture?" to capture the interviewer's attention.
Is your interviewer fidgeting, tapping his fingers or feet, or shifting around in his chair? This might mean that you are giving long-winded answers or rambling. Rein in your thoughts and give more concise answers (note: not one-word answers) and only then ask if the hirer wants you to go into more detail.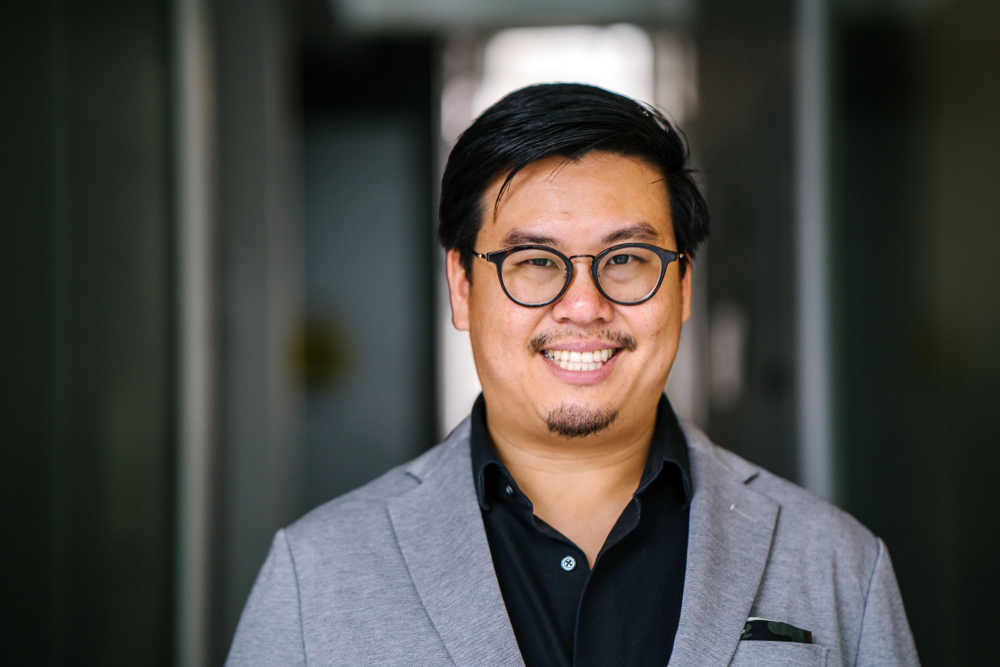 5. Not All Smiles Are Good
You might associate smiling with having a pleasant facial expression but in reality, there are different types of smiles. For example, a smile that comes only from the mouth and does not involve the eyes indicates the interviewer is just being polite and is forcing a smile. It can be used as a defence mechanism when the hiring manager is uncomfortable with what you have to say. If you see this non- verbal interview cue, steer the conversation into safer territory; for example, ask what qualities the interviewer values most from their team. In this way you can try to lighten the atmosphere. How do you tell when a smile is genuine? Once again, it all lies in an interviewer's eyes, says Tommy. If they look friendly and more light-hearted, then it's a genuine smile.