As technology continues to evolve at its usual breakneck pace, how is the job market expected to shift in 2018? Here are some key tech trends to watch this year and what they could mean for the Singaporean PMET.
1. Artificial Intelligence and automation
According to job search site Glassdoor, artificial intelligence (AI) will impact nearly every facet of the workforce in some way in the future. Marketing research company Gartner observed that 2017 saw the beginning of a demand for developers with AI and machine learning skills in various industries including banking, healthcare and insurance. This trend is expected to grow over the course of 2018.
"AI is already present in our daily lives, and companies both big and small can leverage existing AI solutions to improve their business offerings," said Singapore's Minister for Communications and Information Dr Yaacob Ibrahim at last year's one-year anniversary celebration of the Infocomm Media Development Authority, where Singapore's Industry Transformation Map for the infocomm sector was unveiled.
How it impacts Singaporean workers
At the same event, Dr Yaacob shared that more than 13,000 new jobs are expected to be created for PMETs in the infocomm media (ICM) sector by 2020.
For example, it's expected that there will be great career opportunities for Singaporean AI developers with investment firm Marvelstone Group's plan to establish the world's largest AI hub in Singapore this year.
Will AI replace jobs?
Glassdoor notes that certain industries such as the financial and human resources sectors will see new AI tools complementing the skills of human workers through automation — so AI is not expected to replace jobs in these sectors but empower and enable them instead.
Accordingly, companies should adapt their businesses to the changing nature of learning and employee training, focusing on the needs of their staff especially in the area of agile skills development.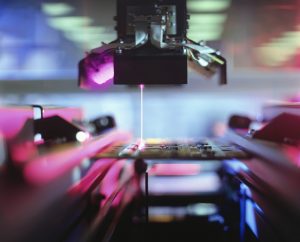 The Singapore government is also aiming to develop AI talent in the country further by building on its TechSkills Accelerator initiative with the launch of the inaugural AI Apprenticeship Programme. apprentices will go through in-depth AI-training as well as on-the-job training while collaborating on industry projects.
Employers are not forgotten — small and medium-sized enterprises (SMEs) can tap the SMEs Go Digital programme to discover how to harness and apply AI technologies to solve their business challenges.
2. Internet of Things (IoT)
IoT is fast becoming a growing conversation both in and outside the workplace, impacting how we work and live. In fact, the combination of AI, cybersecurity, immersive media and IoT is expected to grow the sector by a compound annual growth rate of six percent and employ more than 210,000 by 2020.
What's IoT?
Basically, it is the concept of connecting any device with an on/off switch to the internet and/or to each other. Examples of such devices include smartphones, coffee makers, washing machines, wearable devices, headphones and even lamps. It's been estimated that by 2020, more than 26 billion devices will be connected, with some industry experts even predicting that this number could go up to 100 billion!
The combination of AI, cybersecurity, immersive media and IoT is expected to grow the sector by a compound annual growth rate of six percent and employ more than 210,000 by 2020.
IoT often goes hand in hand with AI to increase the efficiency of services and predict rising demands. Some examples of where IoT solutions are used include Singapore's public healthcare system and its telecommunications networks.
Market research firm IDC has predicted that worldwide spending on IoT will grow 14.6 percent this year to reach US$772.5 billion, and sit at US$1.1 trillion by 2021 as companies around the world invest in hardware, software and services that enable IoT.
How IoT will affect jobs
This is in turn expected to shake up the IT jobs landscape, creating new demand for certain skills and resulting in new as well as hybrid job roles. Experts predict this will present new opportunities for technology and technical professionals who can retrain/reskill to secure these new, emerging positions, and cash in on IT's next expected job boom.
Furthermore, IoT is expected to spur more technologies that are also on many trends lists, including big data and data analytics, cybersecurity, hardware and software development and networking.
In line with Singapore's industry transformation map for the electronics industry, the Singapore government has geared up to equip Singaporean workers with such skills. Working closely with economic agencies, various employers, industry associations, unions, and education and training institutions, the Skills Framework for Electronics was launched last year. It identifies career pathways (technical, engineering and management) covering 29 job roles, allowing individuals to explore career growth either along or across them.
In addition, Workforce Singapore has launched two new Professional Conversion Programmes (PCPs): for the Electronics Engineer and for the Electronics Assistant Engineer. The programmes are meant to better prepare Singaporean PMETs with the skills required as well as enable the reskilling of talent from other sectors. After all to stay relevant for the future, workers must constantly work on upgrading their skill sets.

References: