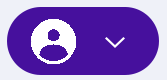 Sure, the conventional methods of applying for a job never gets old. Be it drafting an outstanding cover letter to impress your potential employer or reaching out to the hiring manager for that extra personal touch, these ways are great for the job hunt.

Help us understand your goals better.
However, seeing as to how 94% of recruiters search LinkedIn for job candidates, it's definitely worthwhile ensuring that your profile is tailored to what employers are looking for. Given that there is an "Easy Apply" option available within LinkedIn itself (as opposed to the "Apply" option, which redirects you to the company's job application portal), you'll want to be sure to increase the chances of your LinkedIn job application getting viewed.
Nail your key information
First and foremost, ever wondered what your LinkedIn job application looks like to a recruiter? Before employers even see your resume or complete profile, they have to select you from a sea of candidates. The only thing they see at round one would be your photo, name, location and headline.

Fun fact: over 5 million search results come up when you search for "Sales and Marketing Director". This is why your profile photo and headline are especially important in making a good first impression. Hot tip: Keep the first 30 characters clear lest it gets truncated at first glance. Good headlines are short, succinct, and aspirational: "Back-End Developer with 4yrs…", "12 yrs in Payroll Accounting…", "Software Engineer with MS in CS…"
Elevate your profile beyond your resume
"When a recruiter looks at your Linkedin profile, they want to know both your work and educational history, as well as your work experience and accomplishments. Without a complete resume, the recruiter won't be able to grasp your full career history. Which might lead the opportunity away from you."
— Deana Zafir, Producer of BCG Group, a recruitment agency in Singapore (Source)
Remember that your profile is essentially your resume now, if not more. It's what recruiters see even before they pull out the backup resume you might have attached in your application.
Being active on LinkedIn such as by writing recommendations for friends, posting relevant content such as your professional opinion on articles that you are reading or simply engaging with others' work will help paint a more complete picture of you.
Withstand the filter test
Optimising your LinkedIn profile has never been more crucial. The main filters used are keywords, job title, location and geographic region. Be sure to include keywords that match the job description in your profile summary.
As career transformation coach Pat Nunno Roque points out, "Nearly 75% of resumes are rejected because they're not correctly ATS (Applicant Tracking System) -formatted or keyword-optimised."
There are a few ways to take advantage of the ATS, but one great tip would be to use variations of filter keywords in your profile summary and job descriptions. For example, use both the long-form and acronym version of keywords (e.g. "Master of Business Administration (MBA)" or "Search Engine Optimisation (SEO)") for maximum searchability.
With the above key pointers taken into consideration, your LinkedIn job application is bound to cut through the clutter.
Be patient, keep your cool and all the best!
This article is Topic 4 of Course 1 of the Career Guide on "How to Stand Out From Other Applicants".
Gain access to the complete Official Career Guide 2021
SIGN UP NOW or LOG IN to read the rest of the articles for FREE.