Ade Dino Sutrisno Bin Suffian Yusoff, 31, definitely remembers his three years studying at Singapore Polytechnic well. Not only did he achieve his goal of acquiring a Diploma in Digital Animation at the age of 29, he also got married in his first year at the school, and then welcomed the birth of his first child in his final year of study. 
Though significantly older than most of his peers when starting the programme, Mr Dino's age and experience gave him the maturity and discipline to excel in the course. And unlike his schoolmates who were either headed for National Service, further studies or just taking their first steps into the working world upon graduation in 2018, Mr Dino already had more than a decade of working experience and was eager to finally pursue his long-time passion for animation and art, armed with his newly earned Diploma.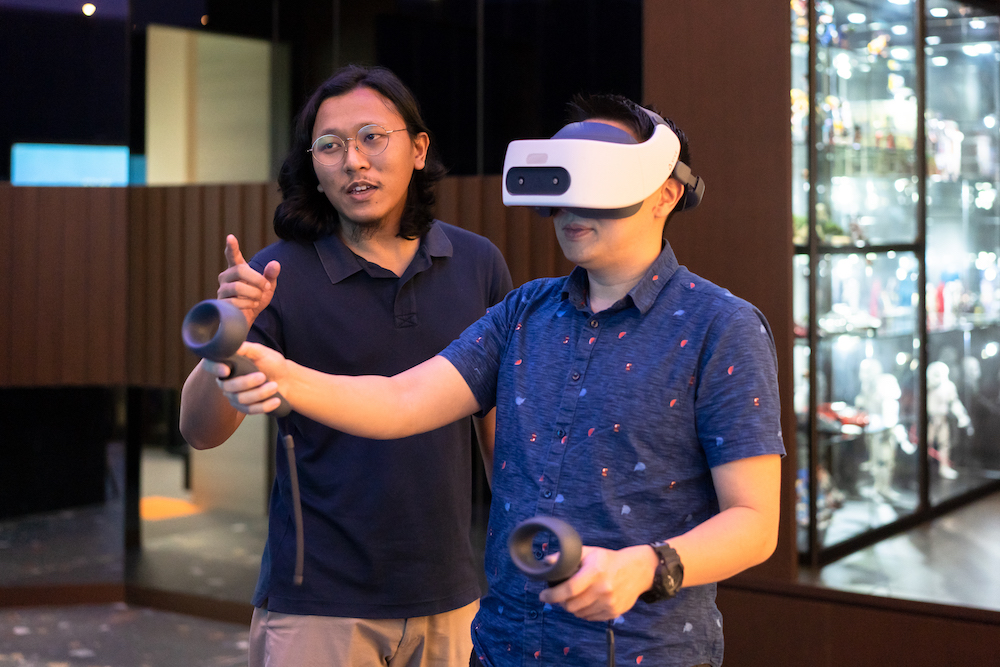 Life as a Series of Challenges
Mr Dino felt ready to take on the challenge of job hunting. After all, he was no stranger to overcoming adversity and trial, with his journey to earning his diploma being an unconventional Singaporean success story. 
Mr Dino had dropped out of secondary school when he was younger owing to financial difficulties in the family. He spent the intervening years working in various roles, such as being a catering assistant for his aunt's business, and as a sound and lighting technician for major attractions on Sentosa, before managing to find his way back to school to complete his GCE 'N' levels and NITEC, and eventually enrol in his choice polytechnic course.
"I'm used to the ups and downs of life and have learnt to live with less and still be content," he said with candid equanimity. Still, it was no walk in the park finding a job to match his newfound qualifications, he admits, as most of the roles available in the niche industry of animation work were for experienced professionals in senior positions. "I was ready to prove myself in a field that I'd dreamed about and worked especially to qualify for. It was disheartening to not find any possible opportunities, even after half a year of active job search," he shared. 
"I also felt accountable, especially to my parents, as they had lent us financial and emotional support, both when I was studying and while I was looking for a job. My wife and I had about six months' worth of savings between us when I first graduated, and pressure began to mount when I could not find a suitable role after months of sending out my resume and attending interviews," Mr Dino confessed. 
Discovering Career Trial
Frustrated by the lack of entry-level positions in his field of interest, and needing to support his young family as its sole breadwinner, Mr Dino was excited when he discovered Workforce Singapore's Career Trial on a job hunting site. The programme offers Singaporean jobseekers the opportunity to try out jobs and gain relevant experience including formal employment, with a paid trial period. "I thought it was an interesting alternative to landing a job," he offered, adding, "I was hopeful that it could offer me the chance to break into the field and build the necessary relevant experience." 
Through Career Trial's job listings, Mr Dino discovered a Multimedia Designer position available at Takeji Design, a firm specialising in Virtual Reality programming, a close match to his target industry. Discussing the job scope and responsibilities at the interview, Mr Dino shared, "I liked that their work was different enough for it to be interesting, yet familiar enough for me to be able to apply what I'd learnt at school, to gain useful relevant experience." He was also glad to find out about Takeji Design's flexi-work arrangement scheme, which allowed the young father the option of working from home when he needed to.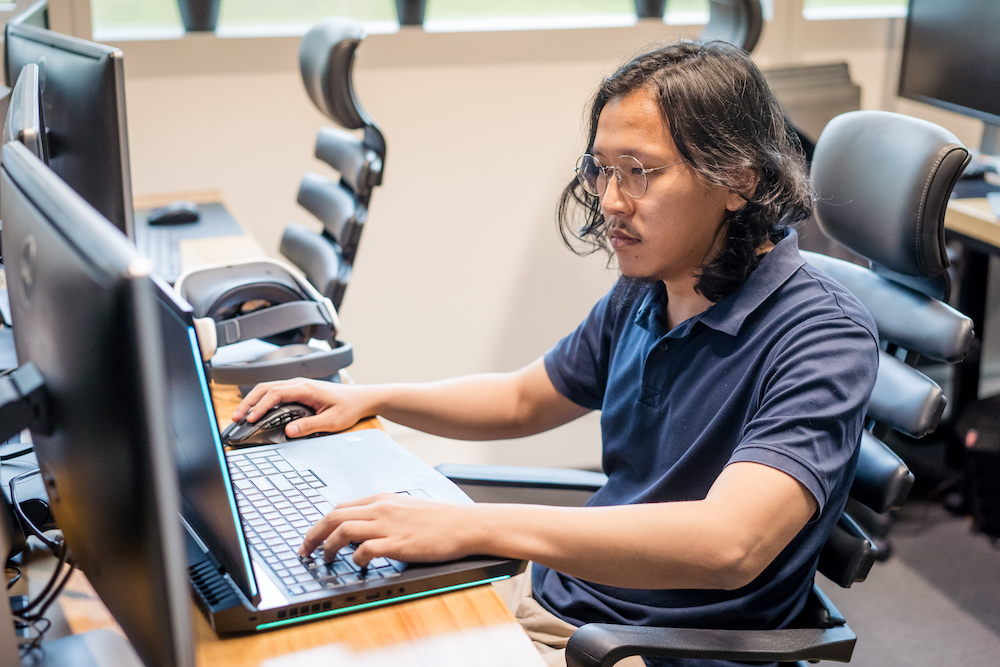 Hitting the Ground Running
It was no mean feat joining in the fast-paced work environment at Takeji Design. The lean team meant employees needed to be adept multi-taskers with a host of skills and capabilities, and despite his recent qualification and familiarity with the field, Mr Dino still found himself challenged, needing to quickly pick up on using cutting edge technology employed by clients, alongside new skills in Virtual Reality and gaming development. 
"I was equipped and literate in all things Multimedia, but needed to learn and relearn certain software in my new role. My boss and the team were really hands-on and helpful in guiding me during the month-long training and trial period of the programme, and that was essential in helping me perform my best at work," Mr Dino said.
Mr Dino's direct boss and employer, Tang Seng Yeen, is also pleased with the Career Trial experience so far. "We've found Dino to be a quick learner, with an intuitive knack for new technology, which is something we frequently encounter in our work. He possesses a strong technical foundation to work on. All he needed was the opportunity to prove himself and we are glad that Career Trial was the answer." Mr Tang enthused. 
However, Mr Tang also stressed that "it is important to ensure that adequate training is provided to allow the employee to learn. Only then are they able to prove themselves by performing on the job." He further added, "Besides the monetary grant earned through the scheme, the best part of hiring through Career Trial is that both the employer and employee are clear about the trial period, and able to get a feel of each other's true suitability for the role, before making a contractual commitment". 
New Responsibilities, New Hopes
A year into joining the team proper, Mr Dino is now an integral part of the Takeji Design team and even represents them to meet clients and work on projects as far afield as New Zealand and South Africa, with a range of companies including conglomerates such as UniLever. He says, "It's interesting to learn about new fields such as store plannogramming, and being in this line keeps me at the forefront of technology and the real-world application of software I learnt in school."
On a personal front, he and his wife have also welcomed their second son and are looking forward to purchasing their first home together soon, thanks to their greater financial and career stability.
Having been through the struggle of a difficult job search and benefitting from the Career Trial experience, Mr Dino found that it was most important to be open to learning, "By keeping a learning attitude, I've been able to grow in this role and expand on my knowledge base and therefore feel well-suited to the job." He urges Singaporean jobseekers to explore Career Trial saying, "I would not have found this job opportunity if not for Career Trial, which offers very helpful resources that have helped my career journey greatly."