Under the SGUnited Jobs and Skills Package, the following key initiatives will be rolled out:
– Scale up job opportunities under SGUnited Jobs initiative and Place-and-Train conversion programmes;
– Expand traineeships through the SGUnited Traineeships Programme for recent and new graduates, and the SGUnited Mid-Career Traineeships for mid-career unemployed individuals;
– Strengthen training support through SGUnited Skills programme; and
– Enhance the Hiring Incentive under the SkillsFuture Mid-Career Support Package.
What is SGUnited Skills?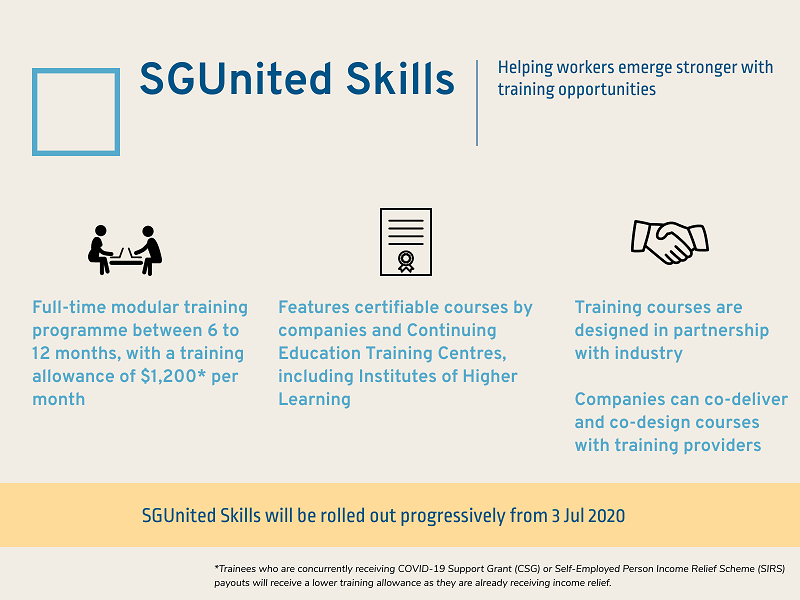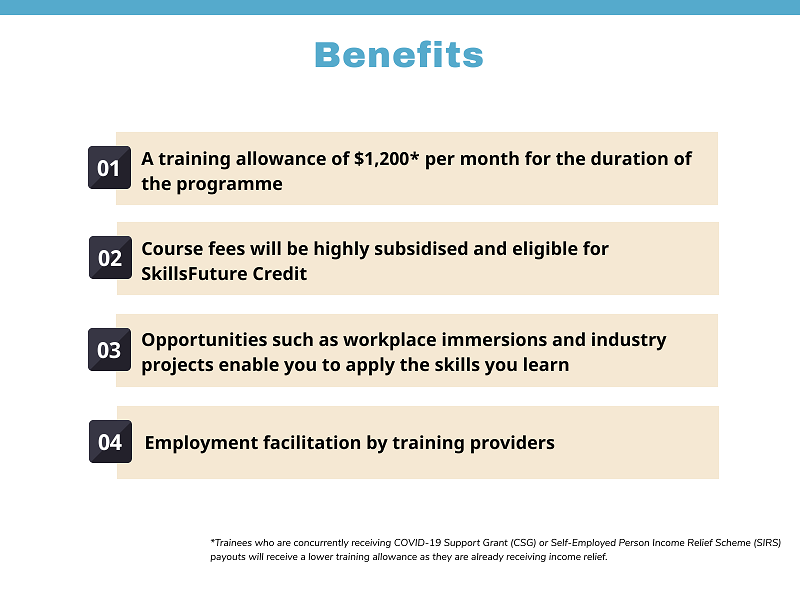 Click here for more information on SGUnited Skills.