As the world changes, so do the skills needed to succeed in the workplace. While 2030 might seem like an age away, thinking about your future skills gives you the best chance of keeping pace with the incredible speed of technology.
So, what skills are needed to get ahead in countless future workplaces? From levelling up your digital literacy to developing an autonomous mindset, these talents will help you build a fruitful career as we edge closer to the next decade.
Read on for skills that will be in demand in 2030.
1. Digital literacy
While digital technology already plays an enormous role in our work and personal lives, the level of connectivity we experience will only increase in the years ahead. By ensuring you're comfortable using a range of digital tech, the oncoming technological leaps won't leave you behind.
Although we've long heard about the power of artificial intelligence, virtual reality and augmented reality, these emerging technologies will become increasingly widespread by 2030. Getting informed about the changes they'll bring to the world and how you can benefit professionally is a wise decision.
If you're heading to an interview, proving your digital skills will surely bring you to the top of the list.
Want to increase your chances of nailing the job interview? Learn effective job search strategies, enhance your personal brand, and more with Career GRIT. Register for our Virtual Seminars today!
2. Emotional intelligence
Emotional and social intelligence will be vital skills in the future, even after high-tech innovations become commonplace. While artificial intelligence will take over many responsibilities of present-day jobs within the next decade, providing consumers with an empathetic and professional touchpoint remains crucial.
But how can you improve your emotional intelligence? Teach yourself to become an active listener so you understand people's concerns and can offer them a suitable solution. Meanwhile, recognising body language cues can help you provide the ideal interaction.
3. Creativity
Although artificial intelligence and machine learning will be incredible for automating specific tasks in the future, surpassing the creativity of the human brain is far less likely. By embracing your creative side and using it to enhance your work, you can become an invaluable resource within the business.
If you're looking to be more creative, allow yourself to pursue radical ideas more often rather than simply choosing the safer option. You should also collaborate closely with your colleagues and ask provocative questions to understand potential issues. That way, you can deliver unique solutions that deliver enhanced results.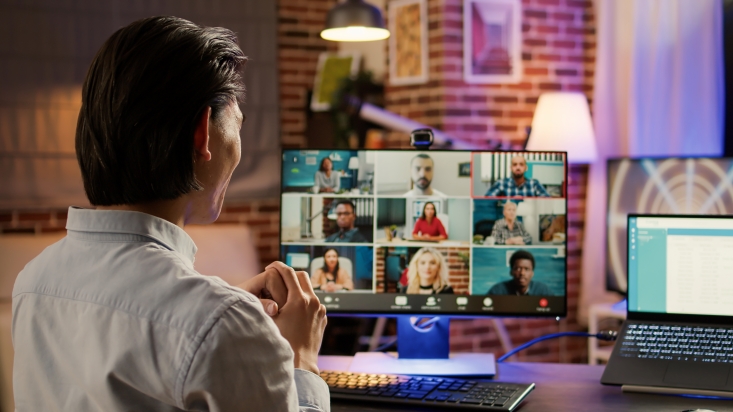 4. Multi-tasking
As technology enables businesses to identify and capitalise on fresh opportunities, workers must become increasingly adaptable. Instead of working on a single project for weeks or even months, you might juggle several projects at the same time in the jobs of the future.
So, how do you become a better multi-tasker? Rather than allowing yourself to settle into a comfortable routine, let yourself work on different tasks when inspiration strikes. Meanwhile, constantly seek new opportunities, engage interesting people and avoid taking the path of least resistance.
Considering a Mid-Career Switch? Register for a complimentary session with WSG's Career Matching Services for some helpful guidance today.
5. Critical thinking
Enhancing your critical thinking skills is a stellar way to set yourself apart. While most people accept things as they are for a reason, don't be afraid to interrogate specific processes to find a better way. This questioning mentality could make you an effective worker in the future.
To improve your critical thinking skills, allow yourself to scrutinise accepted beliefs and conduct further research. Once you fully understand an issue, you can make informed suggestions about how an important task can be improved by fine-tuning the workflow or prioritising a different aspect.
6. Self-management
The pandemic presented a once-in-a-lifetime shift in work, with businesses and employees adapting to remote working in their millions. As many organisations continue this approach despite the possibility of returning to the office, a less structured environment could become the norm by 2030.
If so, workers must be comfortable managing themselves. Rather than needing a boss to look over your shoulder to keep you motivated, you must use virtual means to communicate effectively while completing your work using digital collaboration tools. This way, you can work productively from anywhere in the world.
The attributes of the future workforce centre on change and innovation – the only constant is upskilling and reskilling to remain relevant. Adopting a growth mindset will help you stay open and more receptive to change.