Ready to join the workforce? Congratulations! You are now officially competing for jobs not only with other "newbies" but also with the likes of mid-career switchers and retrenched workers — 'veterans' who are more established in their fields with deeper professional experience. 
Now that you have your paper qualifications, it's time to figure out how you can gain some work experience to value-add to your professional profile. Here's how two young jobseekers did it.
Need some guidance in starting your career journey? Book a complimentary session with our Career Coaches and figure out your next steps today!
Accountancy dreams
Since his secondary school days, Mr Muhammad Zulkhairi Zailani dreamed of working in an accountancy-based job. His passion eventually led him to take up the accountancy course at the Institute of Technical Education for his tertiary studies. 
After attaining his Higher NITEC and completing his National Service, Zulkhairi immediately began searching for an accountancy-based job. He was finally able to pursue his dream career, or so he thought.
Not what he expected
However, his optimism soon faded when he realised that getting the job was not as easy as he imagined. Despite submitting countless job applications to various companies, not a single one offered him a job. 
Undeterred, Zulkhairi then decided to engage the services of several job agencies to help him land a role in other industries instead. Through this, he managed to get some offers but unfortunately, they were mostly desk-bound jobs with short-term contracts in between three to six months.
The turning point…
Zulkhairi began searching for other ways to improve his job hunt efforts. Thankfully, he stumbled upon the SGUnited Traineeship programme. When he was given the opportunity to take up the role of a Programme Assistant at the Thye Hua Kwan Moral Charities, a senior citizens' activity centre, he accepted it immediately.
"With the onset of the pandemic, it was not easy to get good job offers. The programme could put my time to good use by venturing into a new field while waiting for a more secured job. Who knows, it might turn out to be my dream job," said Zulkhairi.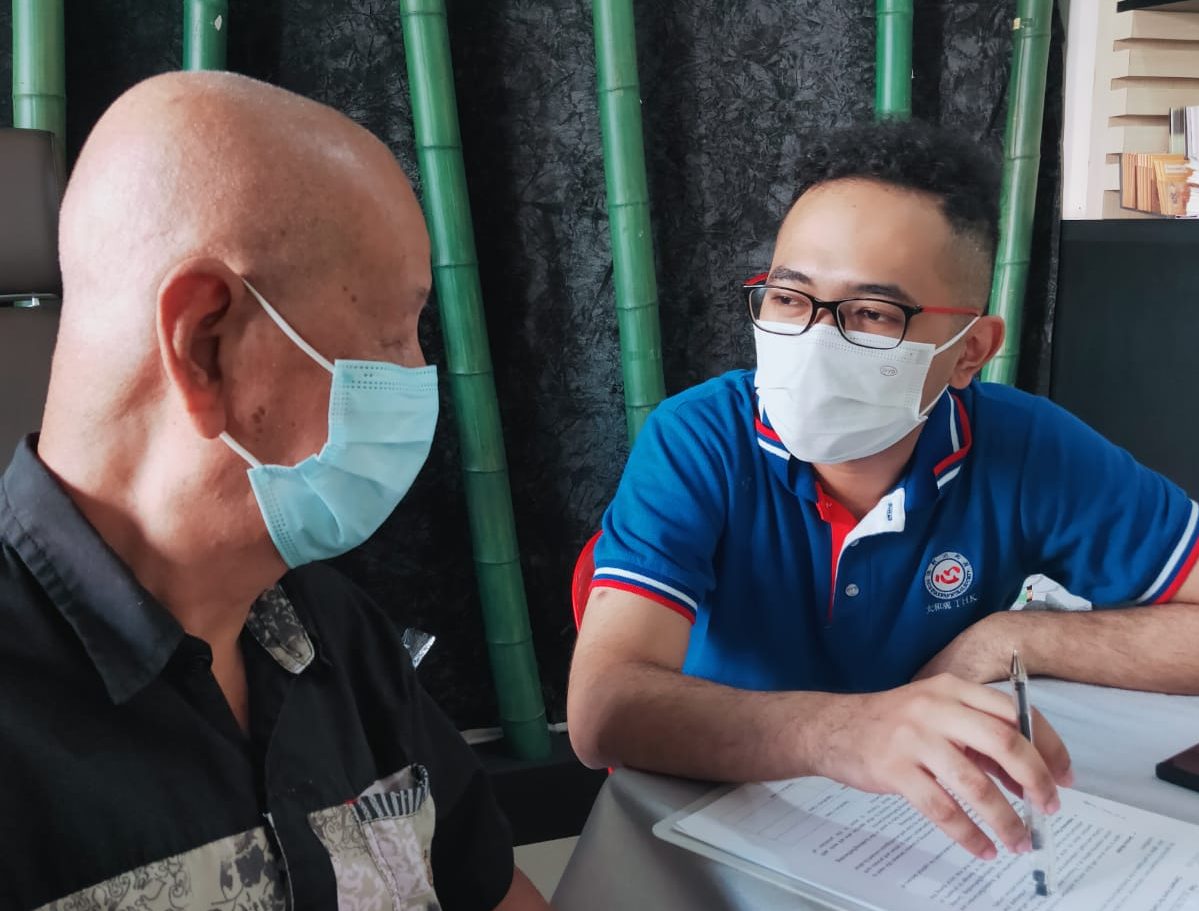 Although Zulkhairi is not exactly working in a role that he was gunning for originally, he has no regrets about his decision.
"I am aware that the job market is affected badly by the pandemic and it is a challenging time to be looking for a job. I hope this will help me in future job applications when the economy recovers," he said to Berita Harian.
With such a positive mindset, it is no surprise that Zulkhairi was offered a permanent role at the centre in May last year, due to his good performance.
Finding the right fit
Another jobseeker that faced challenges in finding a job is Mr Muhammad Aidil Juhari. A graduate of Aerospace Engineering and a Master's degree holder in Biomed Engineering, Aidil started his career as a research associate at a multinational company. However, after just a year and a half of working there, he decided that it was time to look for another job that would be a better fit for his career aspirations.
Aidil soon realised that finding his next role was not easy during the pandemic. Still, Aidil did not give up and turned to the SGUnited Traineeships Programme to achieve his mission. 
Looking for a job? Trying to ace that interview? Subscribe to our Telegram channel for useful career tips, resources and events!
Open to an internship opportunity
Despite Aidil's academic accolades and experience as a research associate, he did not let his ego get the better of him. In September 2020, he accepted a traineeship opportunity with Procter & Gamble as a Data Scientist Trainee. In his role, he created models and algorithms to discover consumer patterns in the China, US, South Africa and Mexico haircare markets. 
He told The New Paper: "Shifting to industry-focused research is challenging for those without prior experience. This traineeship was a good opportunity for me to try my hand at this."
The company eventually offered him a full-time role in April 2021 as an associate scientist at the Haircare Performance Testing Lab.
"As a trainee, I was impressed with all the digital capabilities of the company that are cutting-edge in the field.
"I also had good mentors to guide and train me to overcome the steep learning curve of the job. The decision to assume a full-time position was a simple one."
Is a traineeship programme for you? 
Chances are you've heard stories from your friends, relatives or anyone in your circle lamenting about how tough it is to get a job in the current economic situation. 
If you're still thinking that taking on a traineeship role is not the best way to kick off your career, it's time to change your mindset and consider traineeship opportunities like the SGUnited Traineeship Programme. This allows you to learn as you earn, gaining valuable industry experience while receiving a training allowance for the duration of the traineeship. 
Like Zulkhairi and Aidil, a traineeship could be the springboard needed to kickstart your career in the right direction. 
*The SGUnited Traineeships (SGUT) will cease by 31 March 2022.