Saying thank you to colleagues, business partners or anyone you meet throughout your career is the most courteous act. There are many opportunities for you to express your appreciation — from saying your thanks after an interview to penning a letter of recognition to a well-deserving employee.
Falling short of words to describe how you feel is quite common, and that's perfectly normal. All you need is a little inspiration, which this guide is all about.
1. Farewell message to colleagues
It's your last day at work and you want to say a warm goodbye to your colleagues. A farewell message is definitely a great way to do so, but how do you begin crafting one?
At the heart of your farewell note lies your gratitude — how much the colleague(s) mean to you and how they have helped you grow throughout your journey with the company. Peppering in some compliments about their work ethics is also a great idea.
If you're looking for words to express your thanks and show appreciation, you can start with these:
Writing to a junior
You should give yourself a pat on the back for being amazing at the work you do.
I truly admire your level of dedication, and I've learned plenty about that from you!
Take the time to learn and grow!
Have a job but want to level up? Achieve career excellence, develop your skills, and expand your knowledge with resources from Career GRIT. Check it out now!
Writing to a co-worker
I enjoyed every minute working with you.
Teaming up with you has been one of my best experiences here.
You will definitely be a great mentor to any new member.
Writing to a manager/supervisor
I can't thank you enough for pushing me beyond my comfort zone to achieve my goals.
I enjoyed being mentored by you.
I will always value the guidance you have provided me with.
2. Recognition letter to employees
Perhaps you're a manager who wants to craft a recognition letter to your employees. A key element of your work culture, employee recognition drives motivation and satisfaction at work. Penning a good one will go a long way in retaining your best talent. Here are some thank you and appreciation phrases you can consider in your note:
I was incredibly amazed at the way you [insert noteworthy action]
We were very delighted to hear how you managed to [insert noteworthy action]
Thank you for helping our company achieve its goals.
Your hardworking attitude and zeal are what our company needs.
You've shown what it means to be a leader — a wonderful example for your juniors!
While at it, pay attention to some do's and don'ts when writing a recognition letter to your employee!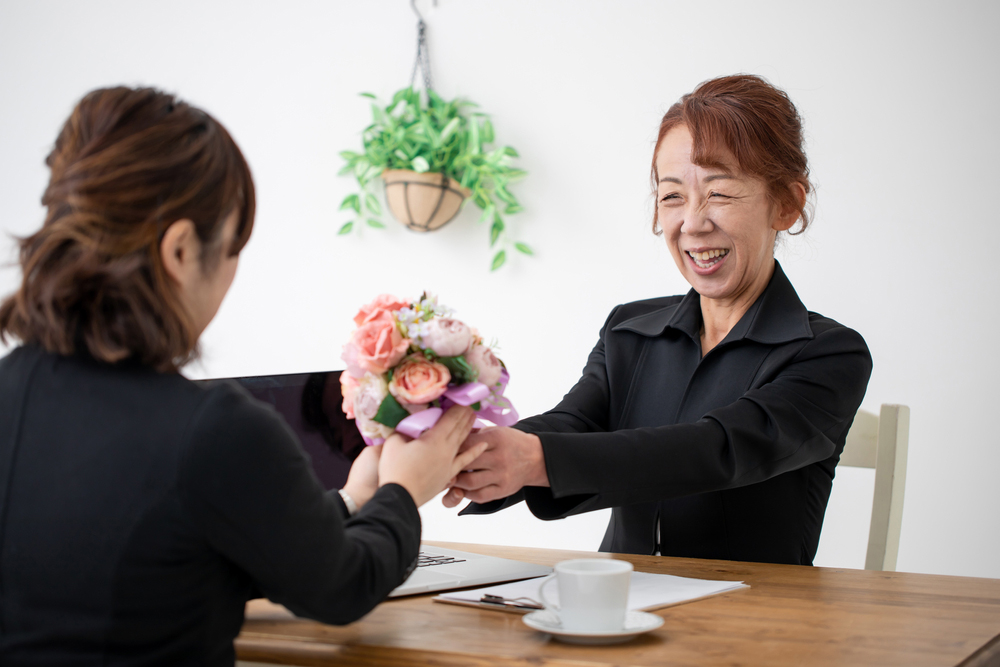 3. Networking/business correspondence
Along your career, you will come across a few who have played a great role in landing you the job you now love. It could also be a helpful mate in your business network through whom you snagged a great sales deal for your company. Perhaps it's a fellow recruiter who guided you on your mid-career switch.
Expressing your gratitude to these individuals reflects courtesy and respect, which are important ingredients for establishing strong professional relationships. Simple words to say thank you and show your appreciation will suffice:
I am very grateful for you taking the time to run through the details with me.
I sincerely appreciate the insights and advice you have shared with me.
You've been such a great help these past few months and I thank you for that.
I'll be happy to stay in touch with you if you need any assistance in the future.
Get bite-sized career tips and stay updated on the latest job listings and career events via our Telegram channel!
4. Thank you email after job interview
You just completed an interview. So what's next? The thank you email, of course!
From demonstrating professionalism to showing a strong interest in the role, there are many reasons to drop a thank you email after an interview. Typically, you can follow up with the thank you note within 24 hours after the interview so there's no need to rush out one. A few words and phrases will help you craft a good piece:
It was such a wonderful experience speaking with you earlier today.
I appreciate having the opportunity to discuss my interests with you.
I enjoyed learning about the role and the company's goals.
I appreciate the time you took to meet and speak with me about the role.
It was a pleasure learning more about my role and the departments I will be working closely with.
Whether it's a thank you message to show your appreciation to a colleague or a note to recognise your employee's hard work, using the right words and phrases to relay how you feel is important.
They don't need to be too complex — simple words that can put the message across is enough.