No longer just a nice-to-have, digital talent is steadily becoming vital for achieving growth.
According to Amazon Web Services, Singapore will need 1.2 million additional digital workers by 2025, a 55% increase from today, to remain competitive. Not only are more digital tools being employed, but professionals are also expected to develop their skills as well.
Employers today need to look both inward and outward when it comes to hiring and nurturing digital skills.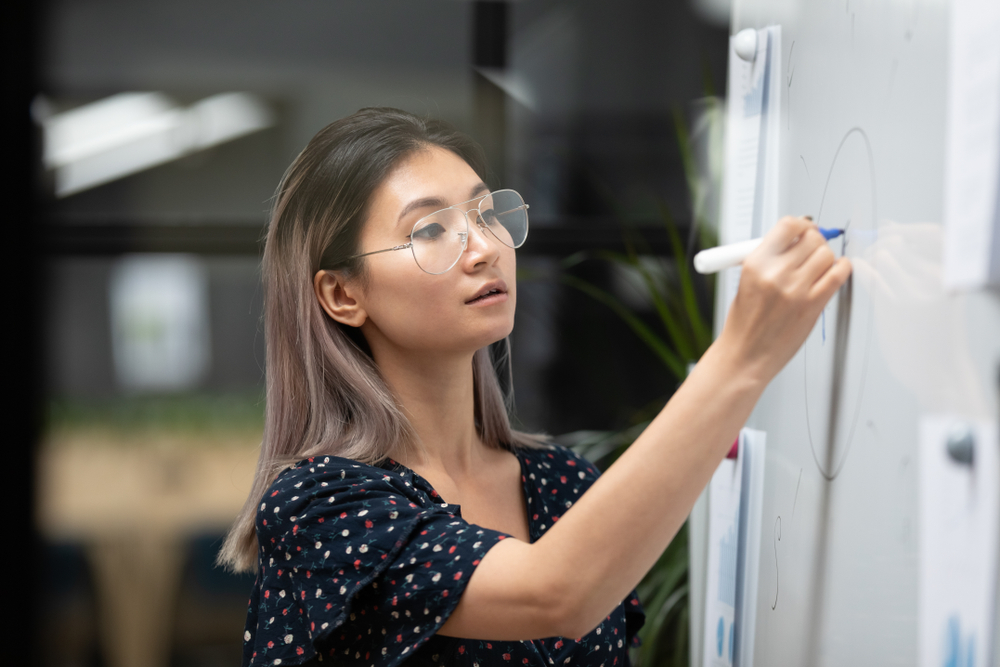 What role does technology play in digital transformation?
Although digital transformation comprises the integration of more data-enabled services with everyday life, the ability to adapt to a digital future rests on the professionals behind it. From Industry 4.0 to data science, these evolving approaches require technically adept and adaptable professionals.
Buying new technology is a small part of the process, but having the talent to utilise it depends on recruiting and developing these professionals.
Employers can do so by identifying and closing the gap between talent demand and supply. Digital transformation is about people as much as it is often chalked up to having the best technologies.
1. Refine your recruitment process
Having a streamlined recruitment process is generally good practice. However, it becomes crucial if you're trying to fill a talent gap that is highly sought after by other companies as well.
Before starting the recruitment process, ensure that the hiring process is an efficient and well-planned one. Check that you have signed off on all the necessary processes before interviewing candidates. This includes finalising the job description, salary package, notice period, and start date. You also need to book the managers required for panel interviews and speak to the decision-makers.
Minimising any possible hang-ups can increase your talent acquisition efforts greatly, especially when the demand for technical skills is high.
Looking for more candidates for your jobs? Our Suggested Talents feature allows employers to reach out to skills-matched candidates, who are open to opportunities.
2. Offer an attractive value proposition and package 
Take the time to understand and respond to the needs and wants of digital candidates. Often, candidates with digital skills may have several offers in front of them, choosing the one that offers them the best in-depth and breadth. In other words, whichever offers more opportunities and more meaningful ventures.
Providing an attractive employee value proposition is more than just a competitive salary package. Today, young professionals want more than a paycheque. Employers need to consider meaningful job design, training opportunities, and engaging work culture.
Likewise, these digital candidates are also looking for employers that offer them interesting and challenging projects to work on. They want to be given the freedom to use new technologies, work flexibly, and contribute to a greater goal.
Employers that are able to offer a brand proposition that is valuable may have a better chance at securing the digital talent they want.
3. Build and emulate a digital culture
Employers must also demonstrate a commitment to introducing these digital strategies in the operations of the business.
Former Google executive and current CEO of Connectifier, a technology recruiting company, John Jersin notes, "If you care about going digital, employing sophisticated tools…then expressing that goal is meaningful even if it hasn't been accomplished yet."
Projecting a digital culture is more than just buying the technology; executives and managers have to embrace these tools, use them daily, and emphasise the value of its returns on the organisation's goals.
Integrating these technologies into everyday processes signal a clear vision for adopting digital capabilities, and this offers potential employees more promise.
Receive hiring tips directly in your mailbox by signing up for our e-newsletters today.
4. Retrain your existing talent pool
While hiring professionals with the necessary digital skills is an inevitable step for transformation, it's not the only way. Employers should also look inward at reskilling and upskilling their own employees.
Technology delivers the best outcomes when paired with the right people. With a digital future ahead of us, every professional is required to have some literacy in the field. Almost every job will undergo a redesign of sorts, and automating roles will shift the skill profiles of the professionals involved.
From reskilling programmes to redesigning roles, employers need to find ways to retrain and retain their employees. After all, they are the ones who will be managing and maintaining digital technologies and processes in the future. The relationship is symbiotic. Doing this early only equips them better for change.
Organisations that delay early adoption may find themselves falling short of accomplishing their digital aspirations. Though the future may seem ambivalent, the eventuality of a digital future is a strong bet. And, employers can prepare for this by developing both talent acquisition and retention.