The beginning of the new year can provide us with many opportunities for reflection. You could be reviewing your career development plans to outline your goals for the year. Perhaps, you want to pivot and explore some mid-career switch goals.
In the hustle, it's easy to forget about the lessons you have acquired throughout your career — those that you learn for life.
In all honesty, every experience is a learning opportunity. However, there are always some that will open your mind, expand your worldview and be with you for the rest of your professional life.
Here are the top five career lessons any professional would have come across at least once.
1. Success always comes after failure
Never stop learning — that's definitely an important career lesson. What's less emphasised is the potential for failure in the course of this.
When we begin to acquire new skills, we take baby steps to learn the nitty-gritty. It's never perfect at the start, so more often than not, you will fail at your first few tries. And that's completely fine — practice makes perfect, doesn't it?
And if your attempts consistently fail, it's also alright to accept that something is just not meant for you. This isn't failure — it's a start to try something new!
Have a job but want to level up? Achieve career excellence, develop your skills, and expand your knowledge with resources from Career GRIT. Check it out now!
2. You can go farther together than alone
As the  famous quote goes, "Teamwork makes the dream work." An important life lesson, working as a team can do wonders.
You'll progress for sure, not just with a successful project to add to your resume but also with plenty of skills you pick up from your fellow teammates. This could be anything, from learning a particular Microsoft Excel formula to understanding how to strategically converse with difficult stakeholders.
In this competitive world, it is important to pause in your tracks and think about how much more you can take away if you progress with others than just by yourself.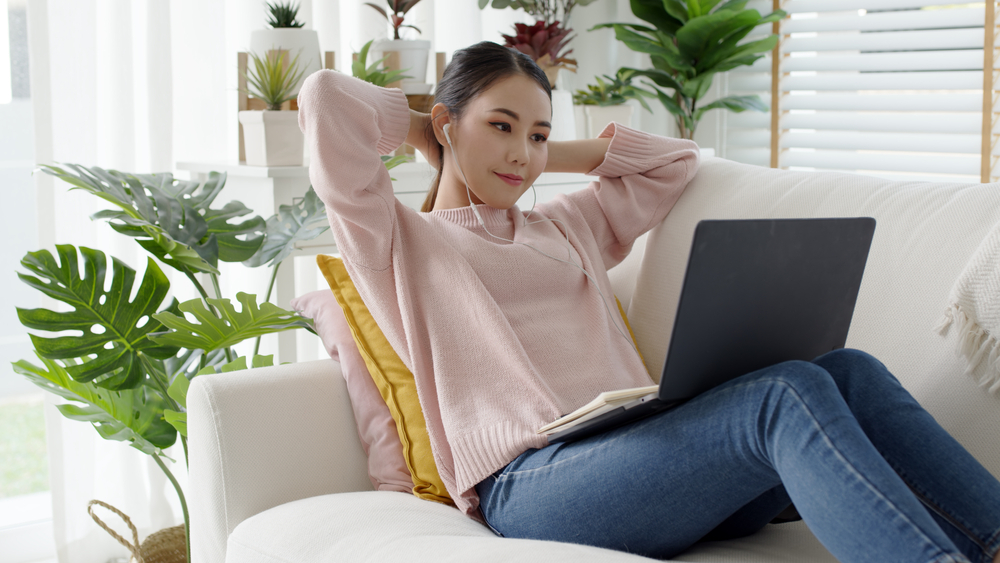 3. Your health & family can never be replaced
Work-life balance is a key responsibility. Even if a role expects a lot of your time, it is on you to create that boundary between your work and personal life.
Overworking definitely takes a toll on your health. It snatches away your me-time, plus hours with your family. Even if you're bored out at work, it has ripple effects on your day-to-day.
A job that forces you to this edge is never worth it. After all, your health is precious and needs to be safeguarded. Similarly, your family is the only constant around you. Why sacrifice these for money?
While companies do provide certain benefits to help, such as flexible work arrangements, job redesign and more, you need to make the most of them.
And if nothing really works out, then it's time to move on so you can better manage your health, family and personal time, and work commitments.
Seeking some quick career advisory? Connect with our officers virtually on your job search queries here.
4. Saying "no" is perfectly fine
A demanding job may require hours from you, but with effective time management, you won't need to work an extra minute than the hours stipulated. Maybe on occasional days, overtime may be necessary but drawing the line is key to avoid overwork.
The effects of overworking are apparent, as discussed above. So how do you avoid it? Aside from ensuring a good work-life balance, you need to learn to say "no".
Taking on extra work just to impress or prove your capabilities is counterproductive when it only causes stress that hampers your ability to do a great job.
If your manager misinterprets this action as avoiding work, you may explain your point of view. Otherwise, it might be better to consider moving to an employer that maintains the mental and physical health of its workforce a priority.
5. There's more beyond the screen
More often than not, your job will require you to sit in front of a screen. Now that remote work is prevalent as ever, staying connected on your phone has also become second nature. Checking emails 24/7, replying to WhatsApp group messages — yes, you know what this is about.
It's easy to consume yourself into the events on your screen. And without realising, you would miss out not just on family and "me" time, but also the opportunity to experience real life as it is.
Disconnect regularly! Go for walks with your phone's notifications turned off. Leave your handset in the study room while you enjoy your favourite movie with your better half or a good book with a cuppa!
These career lessons will help you carve out not just a successful professional track but also a more meaningful life where everything is in balance. Learn these for life, and you'll never go wrong!