Every business must consider its talent management strategy to attract, retain and develop outstanding employees that help your organisation achieve its goals. By finding ways to outperform the competition, hiring the most impressive candidates and boosting performance becomes a real possibility.
Besides reaching your business objectives more effectively, a top-notch approach to talent management also means maximising performance to reduce costs and increase productivity. Here, we provide seven actionable tips that ensure you plan and execute a superior talent management strategy.
Looking to grow your team? Tap on our 500,000-strong talent pool of Singaporeans by posting your jobs on MyCareersFuture today.
What is talent management and why does it matter?
Talent management is about strategically hiring the ideal people for each role and keeping them happy and achieving success. With a powerful approach to talent management to deliver organisations a myriad of benefits, ensuring your strategy suits your needs and outpaces its rivals is essential.
While talent management is a wide-ranging field, it begins with how firms identify and assess potential employees. Meanwhile, it also considers how you develop your workforce to ensure people are satisfied and motivated, thus improving productivity and organisational success.
Tips for how businesses can enhance their talent management
A successful approach to talent management can be massive for your company's future. You'll be able to attract and retain the industry's top talent while driving them to achieve organisational goals. To maximise your approach to talent management, you need to understand which steps make the most significant difference.
1. Create a detailed strategy
You can't achieve talent management success without creating a detailed plan. By producing a comprehensive framework that aligns with your specific business objectives, you can identify which actions will enhance your team's performance.
So, what factors do you need to consider? Determine where skill gaps exist in your workforce and reflect on strategies that make your roles more appealing to candidates. Then, explore how to develop these workers into highly talented and loyal employees.
2. Focus on company culture
Company culture is central to everything about talent management. After all, maximising productivity becomes almost impossible if your team keeps leaving for the competition. By making your workplace an appealing destination for talent, you can ensure they stick around long-term.
Strategies that help your team forge stronger relationships can translate to closer collaboration and better results. Listening to and addressing employee concerns, and providing regular feedback and recognition, also goes a long way to improving your talent management prospects.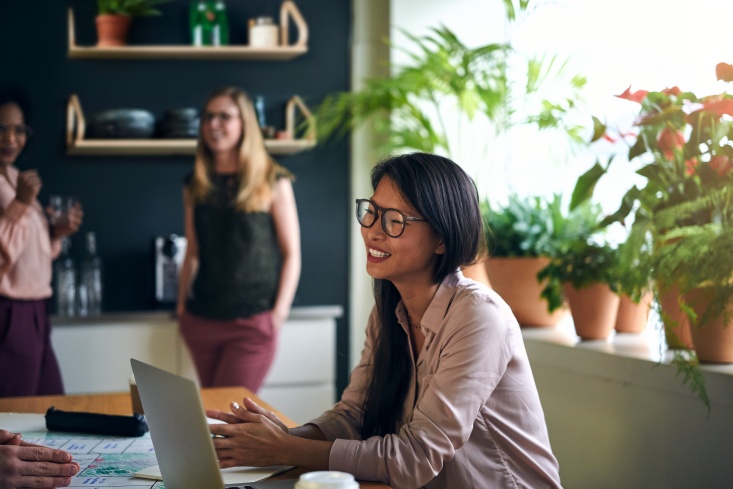 3. Show your appreciation
Everyone wants to know their hard work is being appreciated. Implementing strategies that directly praise individual workers and entire teams motivates staff to achieve even more success. Even a simple "thank you" at the right time can positively impact a busy workplace.
If you're looking to take things further, consider giving shout-outs to the high-performing staff at your weekly meetings. Meanwhile, taking your employees out for a special lunch or dinner is another way to show that management recognises and appreciates their efforts.
4. Provide training and learning opportunities
According to the 2019 LinkedIn Workforce Learning Report, 94% of employees say they would continue to work for an organisation that invests in their training and education. This staggering figure makes it clear that professional development is crucial to everyday workers.
To reach these expectations, you might establish a mentoring strategy that sees senior team members support junior workers to achieve their goals. You can also invite monthly guest speakers and provide time off to attend external upskilling courses that satisfy your staff's development.
Attend walk-in interviews, virtual career fairs, workshops and more! Explore Career GRIT and find events and other resources best suited to your career journey. Check it out now.
5. Promote diversity and inclusion
Developing a diverse and inclusive workplace is both the right thing to do and good for business. A 2015 McKinsey report discovered firms in the top quartile of racial and ethnic diversity are 35% more likely to experience financial returns above national industry medians.
By researching unconscious bias and how it might impact your hiring practices, you can develop processes that navigate these issues. In addition, listening to staff about their concerns and celebrating everyone equally can instil a positive culture that increases performance.
6. Keep pace with the competition
Talent management success is challenging if your biggest competitors offer far more impressive perks. As your talented employees will take their opportunity to jump ship when it arises, you must convince them that you're the best place for them to achieve their career aspirations.
Naturally, salaries are one of the biggest concerns. Provide half-yearly or annual reviews that lead to wage increases when appropriate. If you don't have the finances to boost salaries, consider what benefits could convince your employees to remain.