Starting a business in Singapore is easy; making it successful long-term is hard. While launching your own venture is hugely exciting, having a realistic outlook on small business ownership is crucial for keeping your feet grounded. According to some local reports, about 30% of new businesses in Singapore will fail within the first three years.
Developing a well-rounded skillset gives your own business the best chance of success. While you probably won't have deep pockets like a large-scale organisation, you can adopt an agile philosophy that fosters close relationships with your target market and makes fresh opportunities easier to chase.
Learn about these talents before setting up a business in Singapore to put your organisation's best foot forward in the local marketplace.
Have a job but want to level up? Explore career events and resources designed to help you develop your skills and expand your knowledge with Career GRIT. Check it out now!
1. Marketing
You can't expect to generate sales if your target market doesn't know you exist. By developing a robust marketing skillset, you can spread awareness about your products and services to potential customers.
Although marketing via traditional media like newspapers, radio and television still has its place, digital marketing has become imperative to small businesses. This is because many of the most effective digital marketing channels can be accessed for free or relatively cheaply, ensuring you achieve an outstanding return on investment.
For example, social media platforms like Instagram and TikTok have the potential to reach a massive audience with a tailored campaign. Meanwhile, services like Google Ads can capture the attention of consumers searching with highly relevant keywords.
2. Networking
Establishing a successful company is almost impossible without building strong business relationships. You must use every opportunity available to network with like-minded people who can support your business. Whether you attend an industry event or a dinner party, keep your eyes and ears open for potentially productive connections.
For example, you might encounter a businessperson who has a thriving relationship with a supplier, helping you save costs. Alternatively, you might meet a copywriter or photographer that can help level up your marketing material for a reasonable price.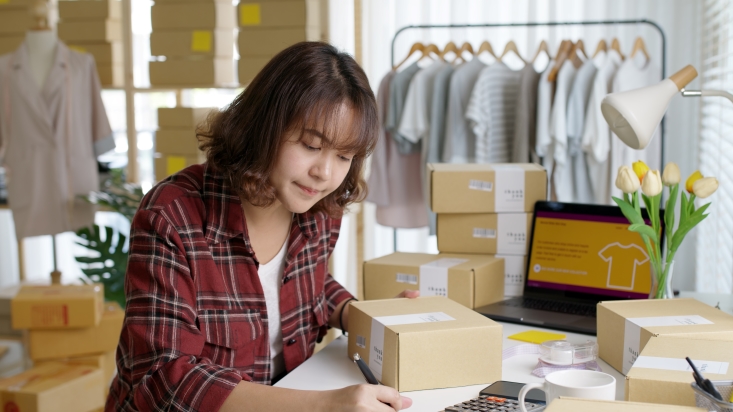 3. Time management
Small business owners have to juggle numerous tasks every day. You might need to share new posts on social media, respond to supplier emails, navigate a customer complaint, and update your bookkeeping – all without losing your composure or making a mistake. These responsibilities, and many others, make time management skills essential to your success.
So, how can you better take control of your small business? If you find that there are simply not enough hours in the day to manage everything, consider delegating tasks to a part-time employee. You can also outsource some jobs to a freelancer. For instance, you can hire someone to take charge of your social media marketing or accounting, which instantly frees up more hours in the week.
Attend walk-in interviews, virtual career fairs, workshops and more! Explore Career GRIT and find events and other resources best suited to your career journey. Check it out now.
4. Problem-solving
Even the most carefully considered businesses are bound to encounter issues eventually. However, strong problem-solving skills help small business owners navigate these challenging circumstances to keep their organisation on the right path. The first step to solving any problem involves understanding the dilemma clearly.
Next, consider how there's almost always more than one solution to any issue. By researching these ideas in depth, you can determine an approach that delivers the ideal business outcome. Alongside attention to detail and calmness under pressure, extensive problem-solving skills are vital when starting a business in Singapore.
5. Financial literacy
Developing basic financial management skills is crucial to maintaining a successful small business. Having the ability to forecast cash flow accurately means your daily operations, including inventory costs and payroll, don't hit unexpected hurdles that give you a big headache. Meanwhile, paying close attention to profit and loss data fosters a financially stable operation.
Fortunately, numerous affordable software solutions make keeping tabs on your organisation's finances much simpler. If you're looking to take the next step, employing an accountant or bookkeeper to manage the details is a wise decision. With the right approach to your organisation's resources, you'll keep your business on solid ground while ensuring it grows sustainably.