Career Matching Services
Whichever stage of your career you may be in, our Career Matching Services can help to guide the way to becoming more employable in an ever-changing employment landscape. Look forward to accessing quick career tips at your convenience, or speak to a professional from our dedicated careers team for career advice.
Events
Seeking job training or opportunities? Whether it's career preparatory workshops, networking sessions or walk-in interviews to improve your job search chances, you can discover a host of online and physical events, as well as workshops and seminars to support your career needs.
MyCareersFuture Job Portal
Looking for a job? MyCareersFuture is designed to help you search and apply for jobs that match your skills and interest. Simply visit our job portal to find the jobs that best suit you.

Podcast Channel
Workipedia by Workforce Singapore is a podcast that supports our workforce at different stages of their employment journey. The topics address questions a jobseeker may have, and revolve around Career GRIT, WSG's structured job search guide. Expect resources, advice and tips to help you build the GRIT you need so that you can take action and your career can take off.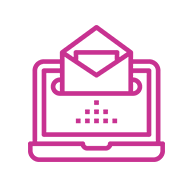 Newsletter Subscription
Stay updated on the latest career trends and get the latest career tips in your inbox via our monthly newsletters.