Productivity in the workplace is an important measure of success. It's no surprise, then, that many employers invest heavily in their teams and resources to ensure their employees are as productive as possible.
However, it's easy to overlook some of the more common workplace issues affecting productivity. We'll discuss five common issues and how to fix them so your team can reach its full potential by increasing productivity in the workplace.
How can the productivity of the workplace be improved?
1. Lack of Managerial Skills
Some managers may lack the skills or experience needed to lead a team or manage a project effectively. This can create a problematic atmosphere where employees feel unmotivated and uninspired.
To fix this issue, ensure you offer managerial training courses on topics such as communication, decision-making, problem-solving and conflict resolution. Ensure your managers of all levels have access to mentor programmes where they can get advice from experienced professionals who have been in their shoes before.
Looking to grow your team? Tap on our 500,000-strong talent pool of Singaporeans by posting your jobs on MyCareersFuture today.
2. Lack of Resources
If employees don't have the resources they need to do their jobs properly, they won't be able to reach their full potential.
Find out what resources each employee needs. Create opportunities for everyone to access the tools they need for success—whether digital or physical resources—and make sure that any new equipment is up-to-date and well-maintained, so it works when needed most.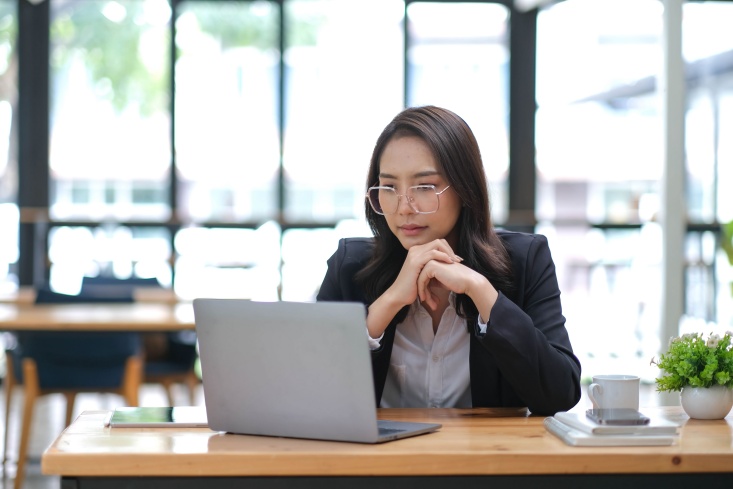 3. Poor Workplace Environment
A negative environment or lack of team cohesiveness can kill motivation and productivity levels at work.
There are a few steps you can take to improve this situation. For example, try introducing team-building activities into your regular schedule or set up a committee that focuses on improving morale in the office. You could also look into ways to make your office space more comfortable with workplace ergonomics, investing in better furniture or introducing plants into the area for extra oxygenation.
4. Inefficient Work Processes
If your processes aren't efficient enough, it could seriously hamper productivity levels within your business—especially if those processes involve manual work and could be automated with technology instead.
Take some time to analyse each process and pinpoint which ones could use improvement. Then, work out how you could streamline them, possibly with digital solutions like software automation or data analysis platforms.
5. Not Going Digital
To further touch on a digital workplace — if your company hasn't gone digital yet, then now is the perfect time! More and more employees expect digital solutions at work. According to recent reports, a majority of small and medium enterprises have embarked on digital transformation strategies.
Sticking with traditional methods might seem more manageable in the short term, but digital solutions will save you time and money in the long run. Going digital can also increase efficiency levels within your business, thanks to improved data security measures and streamlined processes enabled by various systems.
If required, employers can also transition to a hybrid work model and use these digital tools to support daily operations.
Looking for more candidates for your jobs? Our Suggested Talents feature allows employers to reach out to skills-matched candidates who are open to opportunities.
How do you address employee productivity issues?
Addressing employee productivity issues is a key part of running a successful business. Proper management of employees and their productivity is vital to ensuring that your company operates at its greatest potential.
For example, providing clear expectations and communicating goals can help direct employee motivation into positive action. Recognising achieved goals with incentives can motivate further progress and increase productivity.
Creating an atmosphere of accountability by regularly observing workflow is beneficial in catching any issues before they become a larger problem. It's also important to create a supportive environment where employees are heard and respected.
Improved productivity for continual business success
Since productivity is crucial, make sure you pay attention to any issues that could potentially hinder it. Discover ways to improve productivity in the workplace. Investing in training and development opportunities for staff members and effective technology solutions should help enhance employee productivity significantly over time.
Employers can also better manage their workforce to improve performance productivity significantly.