The built environment is essential to how we experience the world. Through buildings, structures and infrastructures that promote physical activity, community engagement and general well-being, you'll help people live healthier and more satisfying lives.
If you're looking to get involved with the built environment sector, there's an incredible variety of roles that ensure you can find the ideal position.
From becoming an urban planner who envisions our environments on a broad scale to construction workers who provide essential physical labour, each role in the process is crucial for establishing liveable communities and high-performance systems.
Looking to join the built environment industry? Explore available job listings now on MyCareersFuture!
How to find your place in the built environment sector 
To help you decide whether your future awaits in the built environment sector, we've put together a collection of handy tips that outline what you need to do to succeed. Implement these ideas to develop a flourishing career in this space.
1. Research your path
You need to understand how your interests stack up against each area of the built environment to establish a rewarding career from the very beginning. By researching the diverse career paths available, you'll fully understand which area of expertise most likely brings you satisfaction and progression.
If you love to create, want to design effective solutions, and have a say in the shape of your future, perhaps a move into architecture is the right choice. Alternatively, those seeking a more hands-on approach to construction might choose to become a project manager who oversees development from start to finish.
2. Get practical experience
Once you've determined the right career path, you must focus on getting practical experience. Even if you've just started your studies in architecture or urban planning, an internship or volunteer role can teach you the basics while growing your network.
For those looking to level up during their spare time, you can teach yourself industry-specific software like AutoCAD, Revit or SketchUp. This step ensures you already have valuable skills that help you stand out against the competition when searching for an internship or entry-level position.
Looking for a new role? Explore over 100,000 jobs available on MyCareersFuture now!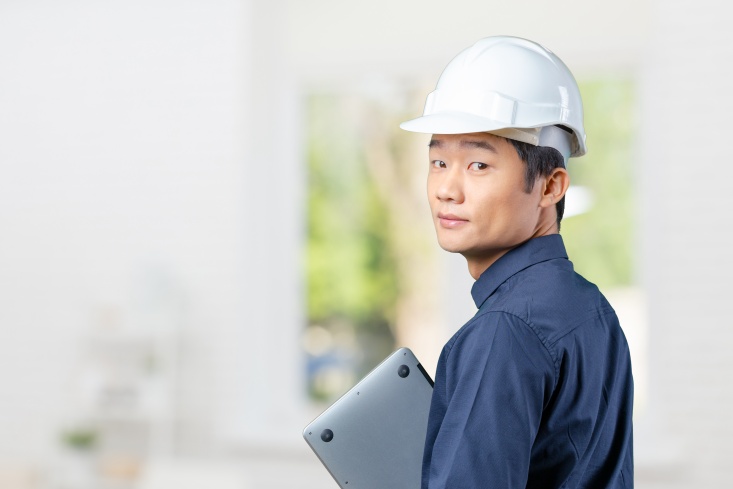 3. Develop communication skills
While many roles in the built environment sector require exceptional technical knowledge, you shouldn't overlook the importance of refined soft skills. Effective communication skills are especially important, as many built environment jobs require you to work closely with diverse clients and stakeholders.
Many highly skilled professionals don't see the need to focus on their communication skills, which can frustrate their colleagues and leave clients in the dark. However, if you can become a personable communicator, you can set yourself apart from other professionals in your field.
4. Upskill where possible
Whether you're seeking a graduate position or looking to make a mid-career switch into a built environment role, using whatever time you have available to upskill is a wise decision. This way, you can constantly strengthen your talents to keep up with the latest industry standards and practices.
For example, sustainability is only becoming more intertwined with the built environment. By developing your skills and knowledge around eco-conscious practices, you'll become a vital resource to your company and its clients looking to undertake responsible development.
5. Build your network
Developing a formidable network is a great way to succeed in the built environment industry. While the industry is large, you're bound to encounter the same people in various capacities.
By spending time on network building, you can use your contacts at various organisations across Singapore and beyond to benefit your employer or even your career when it's time to take the next step. Head to industry events, work pro-bono and give back to the community to achieve your goals.
Looking for a job? Trying to ace that interview? Subscribe to our Telegram channel for useful career tips, resources and events! 
6. Get outside your comfort zone
Just because you've chosen a specific direction for your career doesn't mean you should only work on those jobs from now on. Instead, strive to get outside your comfort zone regularly to learn beneficial new skills and expand your industry horizons.
If you typically work on a specific project, ask your boss if you can assist with a venture that you usually find difficult. By exposing yourself to new challenges that put your skills to the test, you'll overcome these hurdles and develop an increasingly well-rounded skillset.
Build career resilience and make a smooth transition to the built environment sector. Here's how you can remain relevant to employers.