About WSG's Careers Connect
WSG's Careers Connect provides career guidance and advice to support Singaporean workers in their job search and career transition efforts.
We do this by working with job seekers to understand their strengths and plan their career paths. At the same time, we work closely with employers to understand their hiring needs and assist them to look for suitable candidates.
On top of providing resources online, we operate three Career Centres located at Paya Lebar, Tampines and Woodlands. All our Career Coaches are certified in Career Development Framework (CDF) and basic counselling skills.
Our Brand Story
First established in 2001, the Career Centres started off helping Singaporeans find work by providing job search advice. As the employment landscape transformed, we evolved by upskilling our advisors and coaches to guide Singaporeans from all walks of life in their job search journey.
We have expanded our range of services to offer personalised 1-1 career coaching, workshops, networking sessions and online resources. Our coaches work with about 34,000 jobseekers every year. On average, about six in 10 jobseekers who received customised career coaching found new jobs through the career matching services.
What We Do
Is your career heading in the right direction?
Whether you are starting your first job, looking for a career change, or re-joining the workforce, we are here to guide you towards a fulfilling career. At Careers Connect, you can look forward to receiving personalised career advice to achieve your goals.
Receive one-to-one career guidance and develop an action plan
Attend workshops and level up your job search skills
Get quick tips and advice from online resources such as MyCareersFuture
By working with our Career Coaches, you can:
Personalise your career plan to achieve your goals
Get unbiased feedback to uncover your blind spots
Acquire job search skills to stand out from other candidates
Receive job search support when the going gets tough
Build confidence to grow in your career
How does Career Coaching work?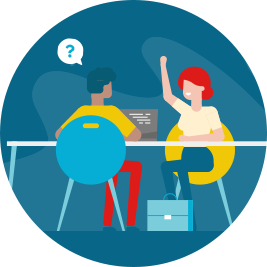 1. Assess
For your first session, a Career Coach will seek to understand your employment situation, identify your career goals, values, interests, and skills to align them with the job opportunities available.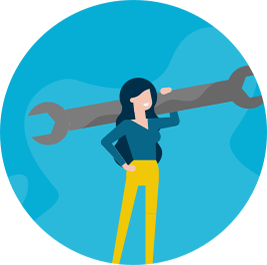 2. Develop
Together with your Career Coach, you will chart an action plan with the steps needed to achieve your goals.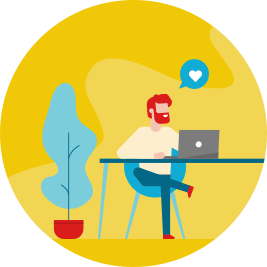 3. Act
Finally, you will work on your job search skills and be in regular contact with your Career Coach throughout this journey for dedicated one-to-one support.
Contact Us
First established in 2001, Careers Connect now has three career centres in Paya Lebar, Tampines and Woodlands.
You can also connect with us through the following modes:
1) Anytime Call-Back Service
Register your interest here and we will be in touch to make an appointment
2) Live Text Chat (Weekdays, 9am – 8pm, excluding public holidays)
Text your job search questions to our Career Officer here
3) Video Advisory Call (Weekdays, 11am – 6pm, excluding Public Holidays)
Video call our Career Offficer on your job search queries
*In line with heightened safe distancing measures announced by the government, you are encouraged to opt for Career Coaching through phone or video calls.
Our Locations
Interested to find out more? Speak to our Careers Team today.