Can you tell us more about your role?
As assistant manager for volunteer management, I help volunteers find the right fit when joining Trybe.
I recruit volunteers, conduct their orientations, create support systems, and work alongside Volunteer Coordinators to enable our volunteers, to undertake their roles more efficiently and meaningfully.
I also constantly seek collaborative opportunities between Trybe and external stakeholders such as schools and organisations, that want to play a part in Trybe's mission to serve youths.
That's interesting. Why did you want to join social service?
I've always had a passion for youths. Previously, I worked as a private teacher and have been volunteering as an officer with the Boys' Brigade Singapore for five years. 
When considering a career switch, the choice was obvious – I could think of no better way to serve the next generation than to leverage on my experience as a tuition teacher and volunteer, to embark on a career that developed youths in a holistic manner.
Find your the right job for you on MyCareersFuture. Over 80,000 job opportunities for your selection.
Tell us more about your volunteering experience, and how that's shaped your approach to managing Trybe's volunteers.
Volunteering gave me a wealth of insight and experience.
For example, I learnt communication and management skills, and how to engage youths of different profiles.
More importantly, it gave me perspective on what a volunteer would want from the experience.
This allowed me to translate these perspectives into actionable steps in my role as Assistant Manager such as providing strong organisation support, that would enable the volunteers to carry out their duties well.
Some examples include streamlining processes and setting up more efficient systems. At the same time, I'm able to make the overall volunteer experience more meaningful, like allowing the volunteers to organise programmes, that taps on their strengths.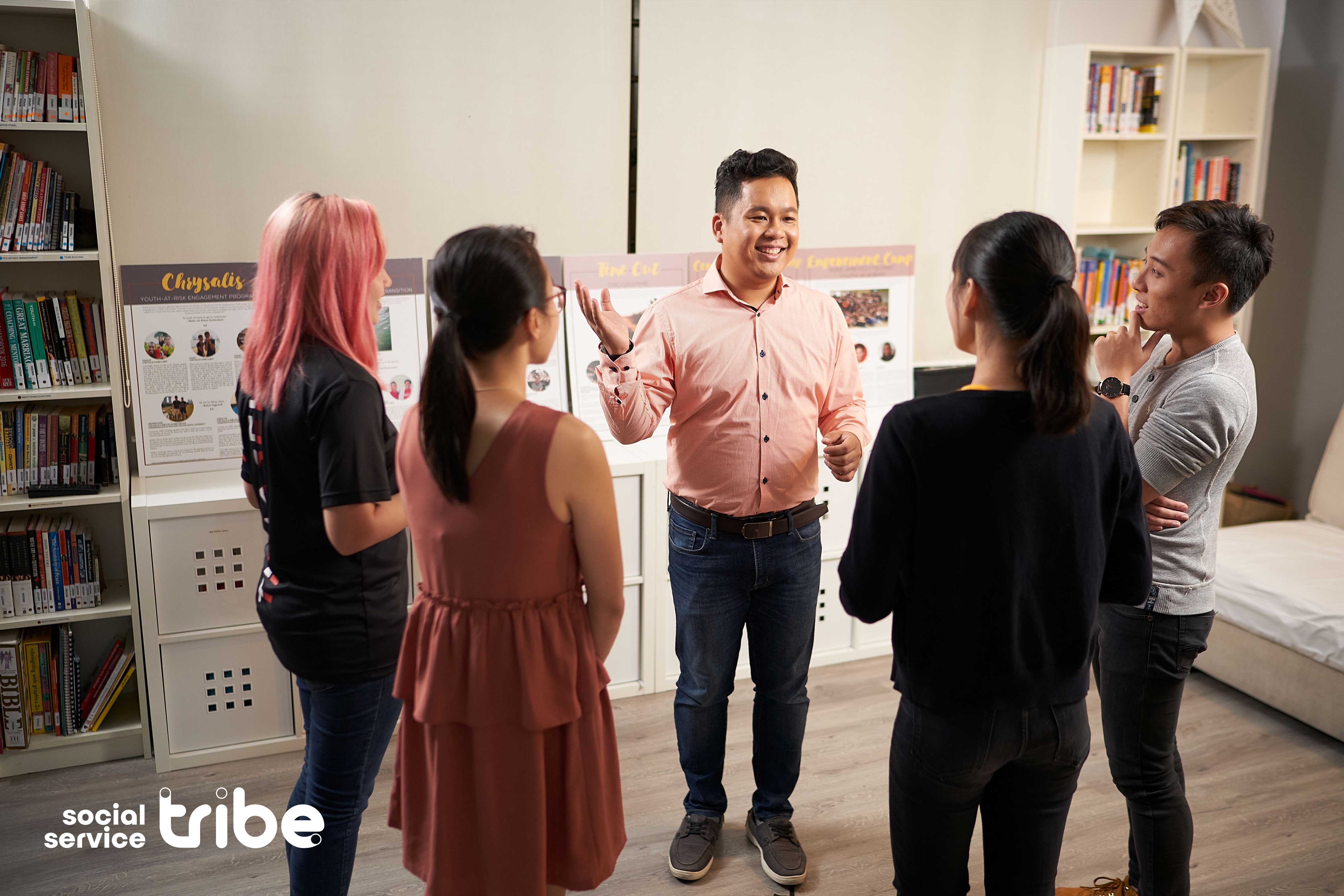 And why are volunteers important to social service organisations?
Trybe works with many youths. Many of them face a host of issues, including family, academic, and even identity. Sometimes, these youths may also lack a sense of belonging in the community. 
Therefore, Trybe's goal has always been to introduce mentors to these youths.
I believe that when youths have pro-social figures to look up to, they are likely to be positively influenced and grow up to be responsible and contributive adults in society.
And that's where our volunteers come in. Many of them play crucial roles in helping our programmes run smoothly and efficiently.
But beyond that, we also groom them so that they may play mentor roles to our youths. Outside of Trybe's programmes, many of these volunteers would also engage the youths in activities such as soccer or floorball, where the youths are motivated to spend time in a positive environment. 
What do you think the volunteers gain from volunteering with Trybe?
Our vision is: "Every youth a success story", and we extend this vision to our volunteers as well.
Many of our volunteers are youths and students themselves, and we invest heavily in enhancing their skills and capabilities that may benefit them once they join the workforce.
If you are thinking of a career change and need more insights, let us help you. Click here to register your interest and we'll be in touch soon.
From communication to logistical skills, my colleagues and I work together, to develop our volunteers so that may not just do their roles well, but also grow as individuals.
I've also seen young volunteers join us as shy, nervous individuals. But within a few months, most of them would have formed close bonds with each other, and have grown to be more outgoing and sociable.
Some of them would even take it upon themselves to initiate and organise programmes for the youths at Trybe. Seeing them grow as individuals, makes me happy that we're able to develop not just Trybe's youths, but its volunteers as well.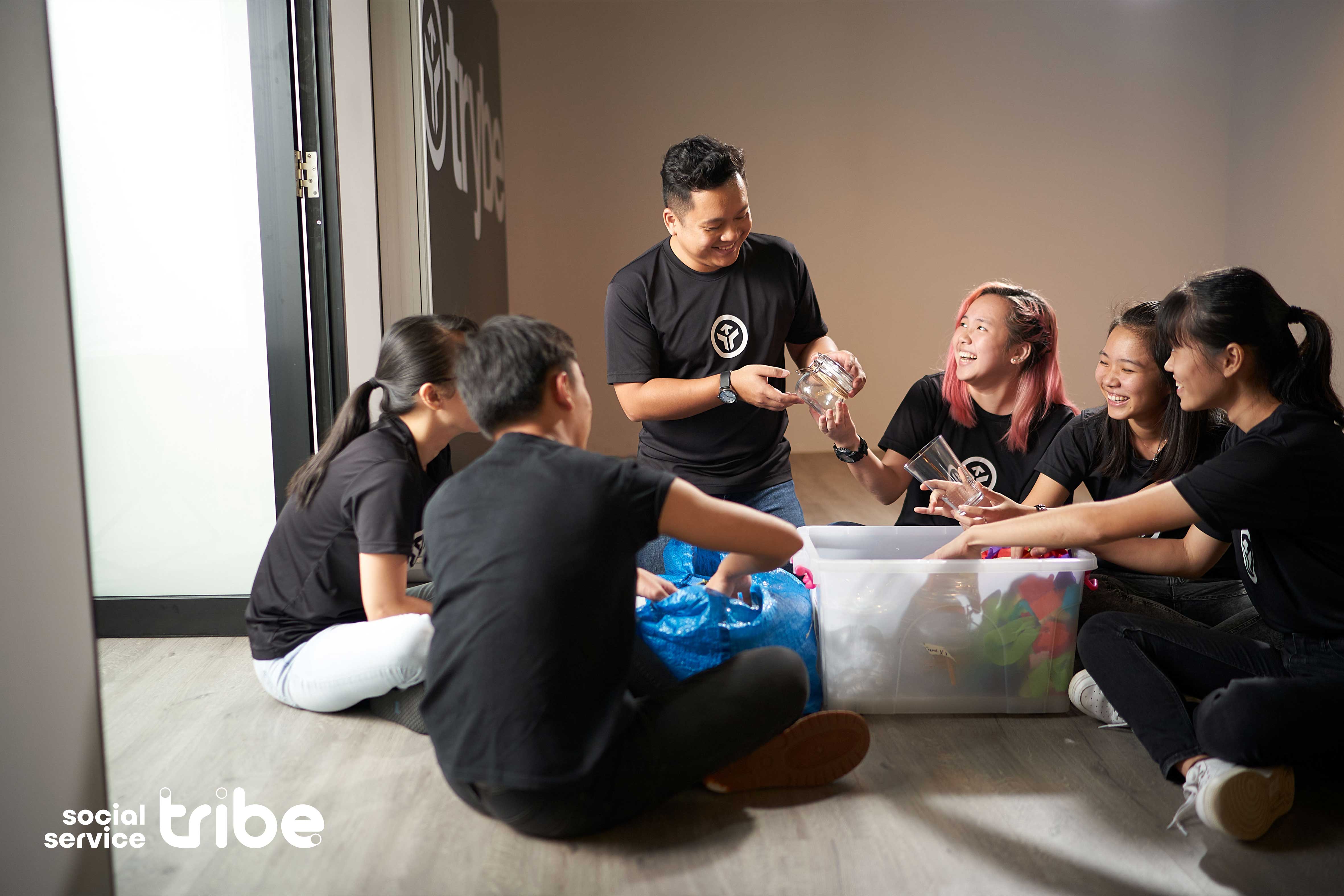 That's wonderful. Can you share with us a story involving a volunteer that's moved you?
Oh, there are lots of them. I always enjoy hearing stories of volunteers who go the extra mile.
For example, just recently, I heard of one where a volunteer took an unconventional approach to tutor a youth. Instead of simply giving him assignments to do and later going through the answers, he instead employed an engaging and relational approach.
If the youth completed five questions, the volunteer and youth would exchange stories about themselves. Surprisingly, the youth took very well to this approach. Instead of just staying the pre-allocated hour on tuition, they spent three hours together!
This amazed me as I've never heard of youth voluntarily staying so long for tuition. Additionally, this demonstrated the volunteer's commitment to making an impact in the youth's life, by getting to know him, and subsequently being a companion for him.
This made me feel very encouraged to know that we played a role in recruiting valuable and dedicated people to help these youths.
Have a job but want to level up? Explore career events and resources designed to help you develop your skills and expand your knowledge with Career GRIT. Check it out now!
That's very inspiring. And what about your working environment? Tell us more about your colleagues.
My colleagues are indispensable. As a team, it's easy to bounce off ideas and provide each other with multiple perspectives of the different operations within the organisation.
Despite working in different departments, there's a sense of like-mindedness as we work together towards a shared goal.
Let's talk about that. Can you tell us more about the power of togetherness?
I have a favourite quote from prose, Meditation XVII by John Donne. He says: "No man is an island, entire of itself; every man is a piece of the continent, a part of the main."
This famous line reminds me that we're not to live in isolation. It alludes to community, and how it's paramount in society.
Every issue that befalls a fellow man impacts me, and if I can help, I must help. Additionally, I want to enable as many people in our community to serve their cause, as I do mine.
This article is contributed by the National Council of Social Service.