Writing an outstanding job position description is crucial when looking for the right person and should be a key part of your recruitment strategy. A winning job description includes clear expectations on what the candidate has to meet in the role if you bring them on board. Here are some tips to help you attract the best candidates.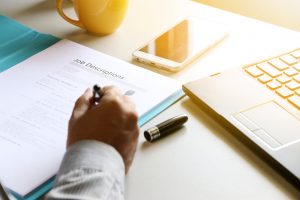 Don't be vague when crafting the job description
One of the top mistakes many Singapore employers make is writing vague or inaccurate job descriptions. Serena Fernando, Consultant, Financial Services Operations from recruitment consultancy Robert Walters Singapore, says that she's seen some job descriptions that use only acronyms, like "looking for a MO Analyst".
This can cause confusion among jobseekers "as not everybody knows the acronym you may use. In the financial services industry, it stands for 'Middle Office Analyst' but again, not every candidate, even the right ones from the right industry may know this. In addition, 'MO Analyst' may mean something else in another industry, resulting in you getting irrelevant job applications," she adds.
Tip: don't use generic job descriptions that are from a recycled job template.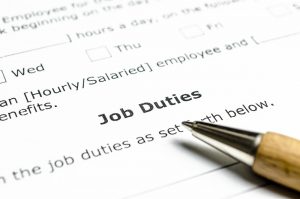 Don't sugar-coat the job description
Always be honest. Roberta Balagopal, Senior Consultant at human resource company Gary and Pearl International, notes that job descriptions that over- or understate what a position entails, such as the pace of work and the hours, can lead to hiring mistakes and bitter feelings. Having an inaccurate job description can create false expectations. "Hiring mistakes are very often the result of descriptions that may not accurately reflect what a position requires. A well-written job description leaves no question with regard to a position's roles and responsibilities," she adds.
Tip: ensure the job description you are writing is up-to-date and presents a candid picture of the job.
Having an inaccurate job description can create false expectations. A well-written job description leaves no question with regard to a position's roles and responsibilities.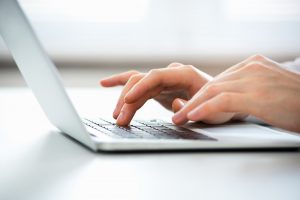 Avoid clichés and overused phrases in your job ad
Jobseekers often have to sift through countless job posts; job descriptions that use words that indicate the obvious or don't really explain much about the role can be meaningless and irritating. These include buzzwords such as "multitasker" and "self-motivated individual". A common cliché is "fast-paced environment", shares Serena.
Some recruiters use phrases such as "marketing maverick", "sales ninja", "Jedi Master" and "rock star" to make their job advertisement feel more exciting. However, Serena feels that while these descriptions may work well in the creative industry, they do not work in more corporate-like environments such as banking and legal industries. Instead of using words that may be vague or easily misunderstood such as "guru" or "ninja", use alternative words that convey a similar meaning. For example, use "visionary" for "guru" and "skilled" instead of "ninja".
Roberta notes that the person writing the job description should consider if what is written can be easily defined. If not, a definition should be added to give it context so that it will make sense to the applicant. "In general, job descriptions are not the best place to be creative or quirky as they are usually appended or at least referred to in the formal contract the employee will sign later," she adds. For example, avoid using hashtags in job descriptions unless the job description is targeting the creative industry. You may want to start trending #analytics4lyfe but having job descriptions that read like an Instagram caption can result in potential candidates not taking you seriously.
Tip: be concise and succinct in job descriptions and explain the context. For example, if your company needs to hire someone who needs to get up to speed quickly, then outline in the job description what the candidate is expected to learn and accomplish within the first few months of the role.
Include more detail and context, not less
Very often job descriptions list many requirements but don't explain why these are needed, such as "Master's degree strongly preferred". Such qualifications are normally dependent on the job role. For instance, if it's a research role that requires candidates who have carried out extensive research work in their studies, then explain this, states Serena. You can instead phrase it this way: "A Master's degree is preferred as a large component of the job scope involves research."
A winning job description should also include details about who the employee will be reporting to and who will be supervising them, as this gives the role more accountability. A salary range should be stated rather than simply saying "salary will commensurate with experience" as this will help generate more interest in the job and shows you have done your research.
Tip: Giving context to your job description's requirements will help prevent the skills you are looking for seem biased or random. It also shows candidates that everybody stands a fair chance of being awarded the role, based on the skills that have been listed.