When you first meet Ashly Lou, the founder and boss of Yoga Inc., the first thing you'll notice is her warmth. It's the reason why many yogis choose her studio- a personal touch, unpretentiousness and an all-round welcoming vibe.
It's a rainy Tuesday afternoon in late June, not too long after Phase 2 started, and Ashly invites us for a seat at her flagship studio in Guillemard road. It's the same studio she first opened all those years ago in 2013. The resident mascot of Yoga Inc. — an adorable and charming 7-year-old pooch who goes by the name of "Ah Bui" — sits on Ashly's lap like a little prince with his mother.
Tucked in a tranquil corner of the old Singapore badminton hall, the Yoga Inc. brand has grown considerably under Ashly's tutelage, spreading its arms (and legs) across the island from Punggol to Buona Vista, Tampines to Tiong Bahru.
Due to social distancing and safety reasons, we are seated about 3 metres apart, with face masks on. And yet, despite the distance, underneath her svelte and youthful grace (she looks like she's in her mid-20s despite edging close to 40), you can somehow sense a sliver of tiredness.
The past couple of months have been rough on Ashly.
With 5 yoga studios, more than 30 teachers, and an immense number of members to take care of, the COVID-19 situation has caused her an undue amount of stress, sleepless nights, and headaches.
Covid-19 gets serious
"Back in March, one crowded yoga studio had a confirmed case. At that time, safe distancing measures were already enforced and we were not allowed to have more than 9 people in a class, which is really unsustainable for the business."
But Ashly made the decision to stay open and incur losses because she believed that it was important to continue providing her members with a venue to exercise and stay healthy in these trying times, as long as they were comfortable with it.
Read Also: How 3 Singaporean Companies Came Back From the Brink
Circuit breaker announced
But then the number of cases kept increasing every single day, and the circuit breaker was implemented—Ashly had to close all her outlets.
Whilst in some ways it was a great relief for her that closure became mandatory (due to fear of her studios potentially becoming a cluster), new problems began to arise.
With no incoming revenue she still had plenty of running costs. Rent, utilities and more were due.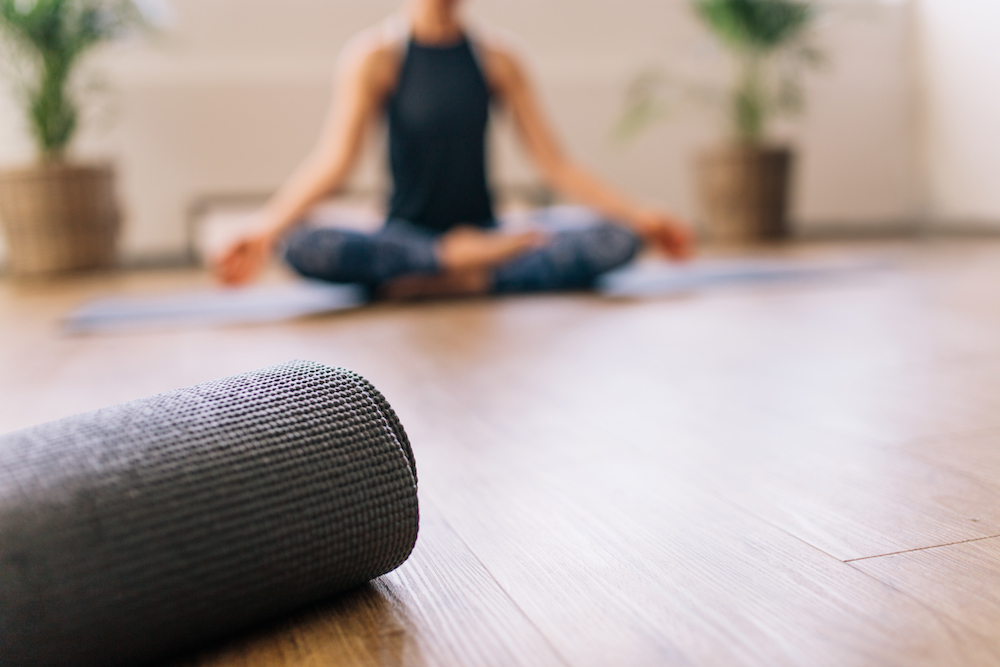 Technology and new skills
And thus technology was embraced.
Ashly banded together with her instructors and tried to create online content for her members as quickly as possible.
"From the 3rd of April we worked day and night to make it happen. When the authorities informed us of the closure on the 7th of April, we had online classes up and running the very next day."
Over the next two weeks, 5 yoga tutorials were posted, with 1800 students attending over 110 live- stream classes from the comfort of their homes.
Her proudest moment was actually watching many of her non-tech-savvy teachers adapting to change so quickly. Learning how to use Zoom and turning their homes into live-streaming worthy studios on such short notice.
"But no matter the steps taken, without members physically coming to the studios, there was just no viable way to keep my studios afloat as the overheads are way too high."
Read Also: How to Make Better Manpower Planning Decisions in Times of Crisis
Rental waivers
Thankfully though, the government and landlord's rental relief came to her rescue. (These were part of the amended Covid-19 laws passed requiring landlords to give SME tenants more rental waivers.)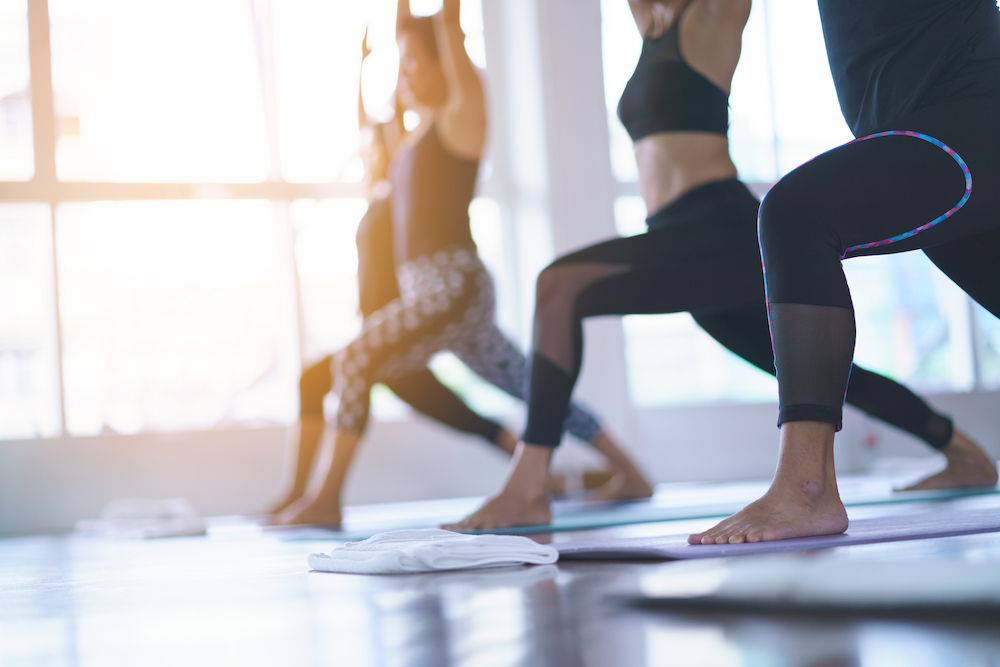 Circuit breaker extension and more sacrifices
And then the announcement for an extension of the circuit breaker was made, and Ashly knew that it was time to invest in better equipment to stream from her studios in order to ensure that her online classes were of the best quality for the members. The sacrifices that she had to make were plenty.
"About 95% of the revenue from online classes is passed on to the teachers and admin staff. So I have to eat into my own savings to pay for other business expenses. With the future looking bleak, I decided to close one outlet to allow me to consolidate my limited resources and focus on my four remaining outlets."
Going into Phase 2
At this point, a lady in yoga gear walks up to the front door, and the resident "mascot" of Yoga greets her enthusiastically.
"Please check-in SafeEntry thank you! And I need to take your temperature!"
Ashly does what she needs to and continues:
"Even before Covid-19 struck, Yoga Inc. has always taken pride in the cleanliness of our studios and cleaning routine. My biggest worry right now is an asymptomatic virus carrier showing up!"
"I think for any small business owner in Singapore the best thing we can do is try to cope with the pandemic to the best of our ability. Learn to use technology, go online, pick up new skills, and be thankful for my rental waivers! I hope that we can all survive!"
Ashly's story as a small business owner is but one of many in Singapore right now, all of whom are facing similar circumstances, scenarios and worries.
But she is not alone in this fight. If you are an employer of a small business in Singapore and need support to fight this battle, know that there is help out there.