According to the Mastercard Index of Women Entrepreneurs 2018, the rate of Singapore women entrepreneurs involved in start-ups has fallen to 22%, while Singapore's rank as one of the top places for women to do business has dropped from third place to fifth. In fact, in 2018, only 27% of business owners in Singapore were women.
Ms Gillian Tee, co-founder and CEO of Homage, an eldercare service provider, and Ms Roshni Mahtani, founder of Tickled Media, share their top roadblocks as female SME owners, how and why these differ from what their male counterparts may encounter, and their tips on overcoming these obstacles.
1. You Stand Out as a Woman, Especially if You are in a Male-dominated Industry
You walk into a business/networking event or a seminar and can easily count the number of women leaders presenting at the event. As a woman entrepreneur it can be intimidating to present at and negotiate at meetings. Ms Tee shares that when she first started out as a woman technopreneur, she found instances when her male subordinate was addressed rather than her, even though she was presenting the idea.
A key way to address this is self-confidence. "You don't need to act like a man. Instead, be yourself and be confident. After all, you got to where you are through hard work and perseverance. On the flip side, you can stand out by being a woman business leader in a positive way, for example through a memorable and strong presentation," says Ms Tee.
Credibility is another key issue when you are a female leader. "As long as your business decisions are sound, stand by them," she urges.
Like what you're reading? Click here to receive more employer-centric content in your mailbox!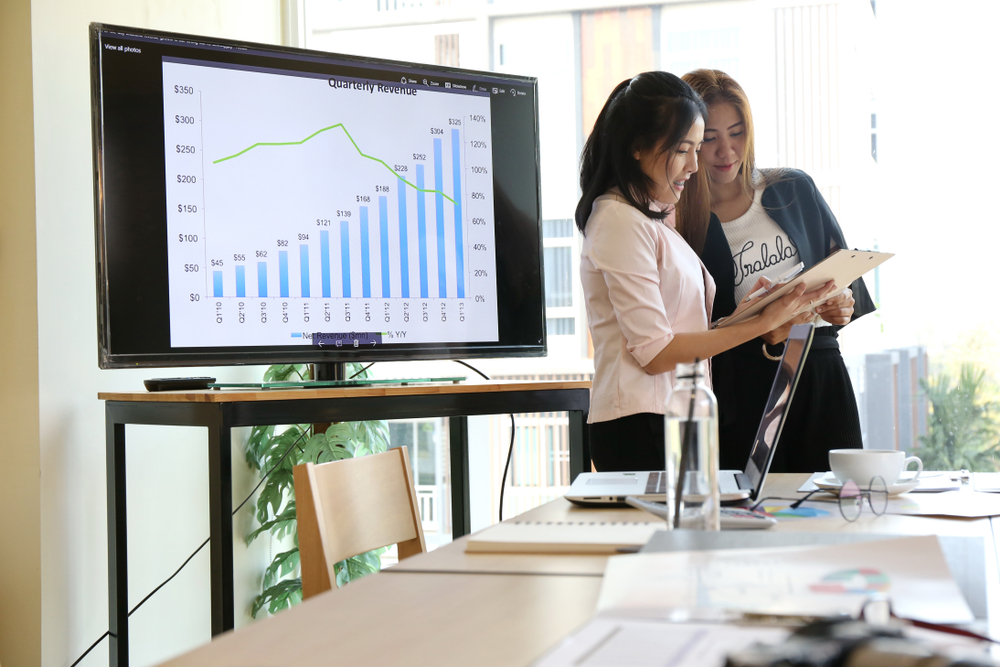 2. You Find Getting Your Foot in the VC Door a Challenge
Many women entrepreneurs mention this regularly but women-friendly venture capitalists (VC) are few and far between. A 2018 article in Fortune magazine reported that in 2017 only two percent of VC dollars went to women entrepreneurs.
Ms Mahtani notes, "It's been a boys' club for decades — change is present, but slow. So that first step, the hugest step, is still far less of a struggle for men than it is for women. The lion's share of VC funding is still being funnelled into male-led start-ups."
Ms Tee agrees that facing male-dominated VCs can be daunting for many women but notes that it should be seen as a challenge. "You might feel uncomfortable in the beginning but try turning the tables by presenting strongly and memorably. This way your presentation can stand-out and be remembered positively — it's quite empowering."
Read Also: How to Keep Your Women Employee Engaged (And Why it Matters)
3. You're More Averse to Risk
A Hewlett Packard internal study showed that men will apply for a job even if they only are 60 percent qualified for it but women will do so only if they feel they are 100-percent qualified. Yet many women leaders say that "you don't get to the top without significant failures". Remember that success is not about not failing but about how you recover or react to failure.
"Women are often brought up to think they need to be perfect. Even when women are ambitious and in leadership roles, the idea of perfection can interfere, leading to risk aversion," observes Ms Tee.
As an angel investor and co-founder of Female Founders, Ms Mahtani agrees. "I speak to so many women who are afraid of failing. They are so hard on themselves, weighed by the pressure of having something to prove, eventually getting stuck in preparing the perfect plan or waiting for the perfect time to launch. But failures are mainly setbacks — you only truly fail if you don't learn from them. Don't get paralysed by the fear of making mistakes — even huge ones. The biggest [mistake] is not trying at all."
One way to overcome fear is to recognise it's there and face it. "Being too rigid can get in the way of a creative solution, so realise fear is there and be ready to step out of your comfort zone," Ms Tee shares.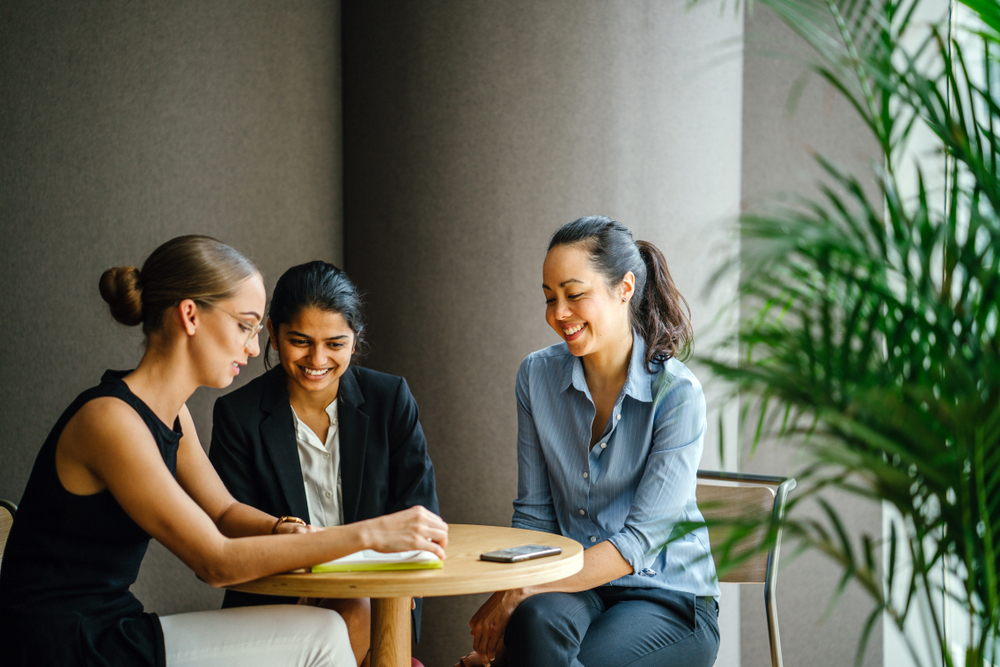 4. You Lack Other Women in the Leadership Pipeline
Very often in certain industries such as information communication technology and fintech, there is a dearth of female applications for leadership roles. This is despite women outpacing men in university graduation rates. In Singapore, more than 70 percent of stay-at-home mothers who want to return to work have had a tertiary education.
Ms Tee feels that having more inclusive public and company policies can help address this — for example by having more child-friendly workplaces such as those that allow flexi-work.
The shift towards the increased participation of fathers in child-rearing is also a boon, adds Ms Mahtani. "Our 'Mum and Baby' events are filled with 'babywearing dads' and on theAsianparent app, you'll see them asking the same questions about nappies, baby food and toddler discipline as mums. This is of immense value to a mum on her path to business success."
Read Also: Flexi-work: Why It Works for SMEs
5. You'll Face Negativity — Just Like Every Leader
One of the key things every entrepreneur, woman or man, must be able to do is deal with rejection. As a company leader, you probably have to deal with naysayers on top of daily firefighting, so it's important to build resilience. Ms Tee's tip here: Don't be afraid to build a strong network of support and mentorship.
Similarly, Ms Mahtani says, "Women need to support women." As a woman entrepreneur, she does this by making it a point to prioritise women executives and women-led companies when her company seeks vendors such as audit and legal firms.