Artificial intelligence has an increasingly large-scale impact on our lives. The latest innovation to generate massive headlines around the globe is ChatGPT, an AI-driven chatbot making human-like conversations between computers and people a reality.
Created by OpenAI, this free online app is the fastest-growing of all time, reaching a staggering 100 million monthly users only two months after launching. For comparison, TikTok took nine months to achieve the same milestone.
So, what makes ChatGPT so special? Unlike its predecessors, the chatbot offers genuinely insightful responses that save people time and energy at home and in the workplace. Here, we explore how you can enhance your professional performance using ChatGPT.
Attend walk-in interviews, virtual career fairs, workshops and more! Explore Career GRIT and find events and other resources best suited to your career journey. Check it out now.
1. Conduct research
ChatGPT has been trained using endless online resources alongside human feedback to ensure it offers a deep understanding of context and relevance. Although you can't take the app's response to every question as irrefutable truth, ChatGPT provides a solid starting point for researching a new topic.
If a new client has approached your recruitment business for help, you can ask ChatGPT to summarise how labour shortages impact that industry. This helps point your further research in the right direction while ensuring you make the best impression when discussing the details with clients.
2. Make email a breeze
Despite the ubiquity of email, countless people struggle to convey the perfect message before hitting send. Fortunately, ChatGPT serves as the ideal email writing assistant. Simply dictate the content and tone of voice you wish to achieve, and the chatbot will deliver an engaging draft that matches your request.
This feature is especially useful for dealing with sensitive subjects, like customer complaints. For example, retail businesses that receive a complaint about a lost package can use ChatGPT to outline an apology email that helps your business resolve the problem and win back customer trust.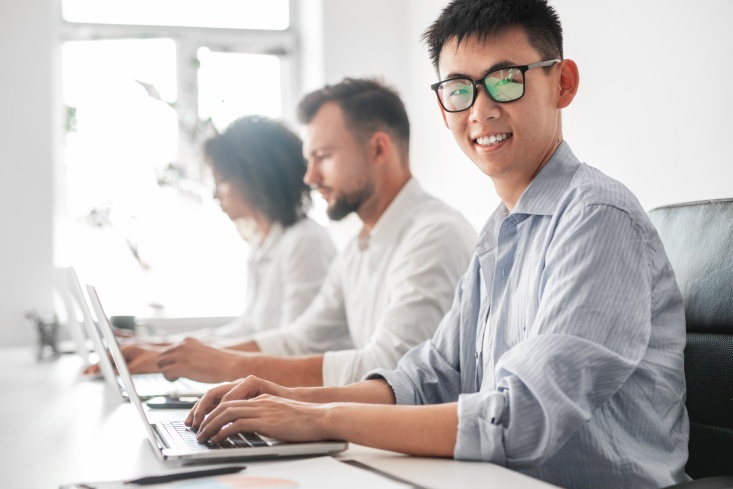 3. Discover new content ideas
Constantly developing new content ideas for a blog or social media profile is a struggle that requires imagination and dedication. However, ChatGPT can make this process far less energy-intensive, as you can use the app to generate fascinating concepts that get your creative juices flowing.
If your organisation specialises in 3D printing, you can ask ChatGPT to provide a selection of blog topics on the latest innovations in additive manufacturing. Alternatively, you can use the app to draft social media captions that generate engagement from your followers and expand your reach.
4. Create code
ChatGPT isn't just incredible at creating written content – it functions as a helpful programming tool. Whether you're a novice or an expert coder, if you have a task testing the boundaries of your knowledge, there's a good chance that ChatGPT can provide much of the work for you.
With ChatGPT trained in several programming languages, you can guide the AI chatbot to deliver a solution that addresses your problem. Considering the time-consuming nature of coding, this feature provides exceptional benefits when you need a helping hand.
Have a job but want to level up? Achieve career excellence, develop your skills, and expand your knowledge with resources from Career GRIT. Check it out now!
5. Enhance meetings
You don't have to spend hours re-reading meeting minutes to remember the main points. By providing ChatGPT with a transcript, it can automatically create a summary that ensures you don't overlook an important detail. Meanwhile, ChatGPT can create agendas or highlight tasks that require action.
OpenAI is also working on fascinating innovations in the audio transcription space. The company's automatic speech recognition system, Whisper, has already shown promising results for transcribing audio in multiple languages. Explore this tool to add even more value to your workflow.
6. Plan your schedule
Fitting all your personal and professional commitments into a single day can sometimes feel impossible. But ChatGPT is here to optimise your processes by letting you use the platform to produce detailed schedules that streamline how you get things done.
Just provide ChatGPT with all the tasks in your calendar to see how it generates a timetable for your day. Then, you can prompt it to leave more time for certain activities, ensuring its response accurately reflects your most time-consuming responsibilities.