But what is a salary increment letter, and what does it typically include?
Simply put, a salary increment letter is an official document informing an employee about an increase in salary or compensation. Generally, it is sent by an employer or the human resources department. It contains essential information such as the new salary details, effective date, and other pertinent information.
A typical salary increment letter includes details about the employee, such as their name, job title, employee ID, and department. It is followed by a mention of the current salary or compensation package, which includes the base salary and any additional benefits or allowances. 
Looking for career guidance? If you are exploring career changes and need professional advice, register for a complimentary session with WSG's Career Coaching today.
Next, the letter announces the salary increase, stating either the new salary amount or the percentage increase the employee will receive. It also specifies the effective date from which the new salary will take effect, ensuring no confusion among the parties involved.
Some salary increment letters may mention the reasons behind the increase in pay, such as a rise in inflation, increased job responsibilities, or exceptional job performance. Suppose any conditions or terms come with the increase, such as meeting specific performance targets. In that case, those too might be mentioned in the letter.
The employee is provided with contact information for HR or a designated person in case of any queries or concerns.
Finally, the letter may end with a thank-you note expressing gratitude for the employee's contributions to the organisation.
In summary, a salary increment letter is an important document that helps keep employees informed about their salary increases and serves as an official record of their salary details. 
So, How Do You Craft a Salary Increment Letter? 
As an Employer or HR professional, crafting a salary increment letter is crucial to your job. It's essential to gather all the necessary information before starting to ensure that you write a compelling and persuasive letter.
The Employee's Information
This includes the employee's name, job title, employee ID, and department.
The Current Compensation Details
Knowing your employee's current compensation details is one of the most crucial aspects to consider before writing a salary increment letter. This includes a salary breakdown, including base salary, allowances, and benefits. Understanding these details will give you an idea of how much employees earn.
The Reasons for Increasing Employees' Salaries
a) Performance data
This is a critical factor to consider. Before crafting a salary increment letter, review your employee's performance data, including their specific achievements, projects, and milestones since their last salary review. Additionally, collect any feedback from supervisors, colleagues, or clients and any measurable metrics that demonstrate their impact on the company's success.
b) Promotions or Added Responsibilities
A salary increment is often given when employees are promoted or take on additional responsibilities, reflecting their increased contribution and expertise.
c) Market Trends
Employers review industry and market salary benchmarks to ensure competitive compensation. Suppose an employee's salary falls below the market average for their role and skills. In that case, the employer might raise their pay to align with the market.
d) Retention
To retain valuable employees, employers offer salary increments as a cost-effective way to prevent them from leaving for better-paying opportunities elsewhere.
e) Longevity
Some companies provide incremental salary increases based on the length of an employee's service to reward loyalty and dedication.
f) Skill Development
Employers recognise employees' commitment to enhancing their skills, obtaining certifications, or gaining specialised knowledge that benefits the company by increasing their pay.
g) Cost of Living or Inflation
Employers increase salaries to keep up with the rising cost of living or inflation, helping employees maintain their purchasing power and financial well-being.
h) Project Success
Employees leading or significantly contributing to successful projects that positively impact the company's revenue, reputation, or efficiency may be rewarded with a raise.
i) Recognition of Leadership
Employees demonstrating leadership skills, whether in formal managerial roles or through informal influence, might receive salary increases as recognition of their ability to guide and inspire others.
j) Market Demand for Skills
Employees with specialised skills in high demand and short supply may receive salary increases to retain their expertise.
k) Company Growth
When a company experiences growth, expansion, or increased profitability due to the efforts of its employees, salary increments may be given to recognise their contribution.
By considering these factors, employers can ensure fair and motivating compensation practices while retaining and rewarding top talent.
Have a job but want to level up? Explore career events and resources designed to help you develop your skills and expand your knowledge with Career GRIT. Check it out now!
4. The Proposed Increment
Once you have gathered all the relevant information, you can help the employee develop a proposal for a salary increment that considers industry benchmarks, performance data, and company policies. This should be specific, providing a percentage increase or a particular dollar amount. 
Researching the industry salary benchmarks for your employee's role and level of experience is essential. This includes analysing data that shows how your employee's current compensation measures up against the market average. 
5. The Effective Date
It is essential to specify the date the new salary will apply to maintain clarity and ensure a smooth transition. By doing so, the employer and employee can amend any necessary paperwork, adjust financial planning, and set expectations for the future. This can also serve as a reminder for employees to review and understand any changes to their compensation package.
Next, ensure that the salary increments, performance evaluations, and compensation reviews are aligned with your company's policy. The salary increment letter is official documentation that guides positioning the salary increment request within the framework of the company's policies and procedures.
Lastly, start crafting your letter. Or feel free to use the samples provided. 
Sample 1
: A Generic Salary Increment Letter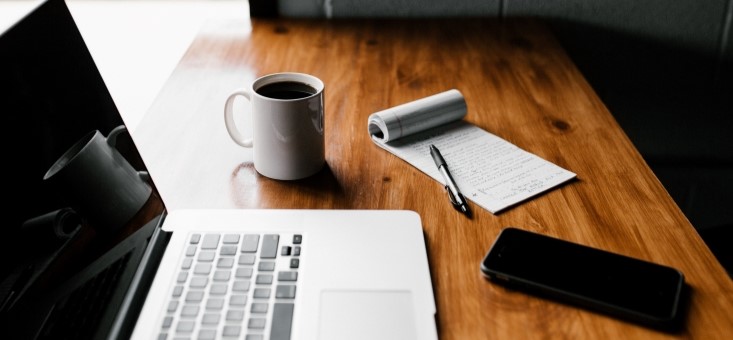 [Date]
Dear [Employee Name],
We hope this letter finds you doing well and in good health.
On behalf of our organisation, [Insert Company's Name], I am pleased to inform you that we have considered your efforts, dedication, and exceptional performance over the past year. Your contributions to [insert reasons for increase] have been invaluable to the growth and success of our company, and as a result, we believe that you deserve a salary increment.
We are happy to increase your annual salary from [Current Salary] to [New Salary]. This will be reflected on [Effective Month / Date ] paycheck. 
Your hard work and commitment have not gone unnoticed, and we are excited to reward you with this well-deserved salary increment. We believe that this increase will motivate you to continue working with the same level of dedication and passion as you have been doing.
It is our hope that this salary increment will demonstrate our gratitude for your service and will encourage you to continue in your dedication to the company. We look forward to continued success in the future.
If you have any questions or concerns, please do not hesitate to contact us.
Once again, congratulations on your well-deserved salary increment!
Sincerely,
[Name]
[Title]
[Company Name]
Sample 2
: A Promotion Letter with Salary Increment
[Date]
Dear [Employee Name],
I hope this letter finds you well. I wanted to take this opportunity to convey my sincerest appreciation for your hard work and dedication to our company. Your contributions on [Reason of Increase] have not gone unnoticed, and we are fortunate to have you on our team. 
In recognition of your exceptional performance and skills, we are pleased to inform you that we have decided to offer you a job promotion. 
As you know, our company values excellence, innovation, and commitment in all aspects of our operations, and you have continuously shown these values in your role as [Current Position]. Your exceptional performance in this role, impressive work ethic, and positive attitude have made you a successful employee and an outstanding leader.
In recognition of your promotion, we have increased your compensation from [Current Salary & Compensation Package] to [New Salary & Compensation Package], accurately reflecting the level of responsibility and expertise required in your new position. We believe this salary increase is well deserved and adequately compensates you for your continued contributions to our company's success. 
Once again, congratulations on your well-deserved promotion and salary increase. We look forward to seeing your continued success in the company and are excited to support you on your professional journey.
Warmest regards,
[Name]
[Title]
[Company Name]
Like what you're reading? Join us on Telegram to get real-time updates on job vacancies, upcoming career events, career-related tips and more! 
Sample 3:
An Annual Performance-Based Salary Increment Letter
[Date]
Dear [Employee],
I hope this letter finds you in great spirits, as I am thrilled to inform you that you have been selected for a well-deserved salary increment based on your outstanding performance throughout the past year at [Company Name]. We are excited to acknowledge your dedication, determination, and exceptional contributions that have not gone unnoticed.
It is my pleasure to inform you that based on the annual review and evaluation, you have achieved remarkable progress in your work, exceeding the expected performance criteria. The feedback from your supervisors and colleagues has been incredibly positive, highlighting your excellent work ethics, team spirit, and desire to exceed beyond expectations. Your outstanding performance has had a great impact on our team and company, and it is only fitting to reward your efforts with a salary increment.
Effective [Effective Date], your new monthly salary will be [New Salary Amount]. This adjustment represents an impressive [Percentage] increase from your previous salary. It is only a small token of our appreciation for the remarkable contribution that you have made to our company.
We value your commitment and dedication to the growth of our company. Together, we have achieved incredible milestones and are confident to move forth in the future with you as part of our team. We believe that your contribution to our team and your continued dedication will further enhance our company's success.
We recognize that an excellent company experience depends on the commitment of employees like you. Without your hard work, dedication, and commitment to your role, we would not have achieved the high standards that we set for ourselves and the excellent reputation that we have earned in our industry.
Keep up the outstanding work, and we are delighted to have you as part of our team. We welcome feedback from our employees, and your opinions are highly valued as we strive to maintain a working environment that challenges, motivates, and supports all our members.
Once again, congratulations on this significant achievement. Thank you for your unwavering commitment to [Company Name]. We look forward to partnering with you as we continue to achieve more significant successes in the future.
If you have any questions regarding this salary increment, please do not hesitate to contact our Human Resource team.
Best Regards,
[Name]
[Title]
[Company Name]
Sample 4:
A Market Adjustment Salary Increment Letter
Dear [Employee Name],
We hope this letter finds you in excellent health and high spirits. As you know, we at [Company Name] are always striving to maintain a competitive edge within the industry and recognize the importance of our dedicated employees. We are thrilled to inform you of an exciting update regarding your compensation.
Following a thorough review of salary benchmarks and current market trends, we have identified a need for an adjustment to your current salary. This increase has been thoughtfully considered and is a reflection of the value we place on your skills, expertise, and unwavering commitment to the success of our company.
Effective from [Effective Date], your monthly salary will be adjusted to [New Salary Amount]. This adjustment reflects a significant increase of [Percentage] from your previous salary, which will be reflected in your upcoming paychecks.
We are thrilled to acknowledge your continued dedication and hard work with this well-deserved compensation adjustment. Your contributions have been instrumental in driving us forward, and we are proud to recognize them in this way.
Our commitment to supporting your professional growth and development within our organization remains steadfast. We value your significant contributions to our company and look forward to sharing in your continued success.
As always, we are here to support your journey with us. Should you have any questions or require further clarification, please don't hesitate to reach out to [HR Contact Name] in our Human Resources department.
Thank you for your hard work and unwavering commitment to [Company Name]. We look forward to celebrating continued success together.
Best regards,
[Your Name]
[Company Name]
In conclusion, crafting a salary increment letter that is well-crafted and professional can be difficult, but with the right tips and resources, it's possible to reach a positive outcome. Keeping your employees informed of any changes or updates is essential for showing them your appreciation.
An excellent way to start the process is by using a template such as our sample salary increase for a promotion letter. You should also keep in mind that every situation is different, and what works for one company may not work for another, so be sure to do the proper research before making any final decisions. We hope this has been helpful and wish you luck on your journey towards successful salary negotiation!