Skill Pills: What are they and why should I care?
Today, employers post a job and add relevant skill pills that consists of soft and hard skills to complement their job posting. Each skill pill is a definition of the skill sets you inherently possess and adding more skill pills would help complement your existing resume. Skill pills are an integral part of job postings on MyCareersFuture.sg and learning when to add the relevant skill pills would increase your chances of finding a job.
1. Jobs Relevancy
By keeping your resume and skill pills up to date, your job search will recommend you more relevant jobs on MyCareersFuture.sg. The system saves you precious time by recommending you relevant jobs based on your profile. The system offers up to 109,000 skill pills so you can customise your profile accordingly.
2. Stand out from other job candidates
"The more (relevant) skill pills you have, the higher your chance of success". By customising your resume and adding skill pills relevant to the job description, you stand a higher chance of getting shortlisted by an employer. Research your future employer and customise your resume and skill pills to increase your chances of landing an interview.
3. More employment opportunities
By adding more skill pills and switching on your job-seeking profile, you will be exposed to more employers in need of your skill sets. Potential employers may call you up for career opportunities if they find you suitable for their job openings. Let employers know what you want in your next job by adding a short introduction of yourself.
Here are 4 easy steps to adding the right skills to your profile
i) Click on "Add Skills" while conducting a job search to add skills to your profile.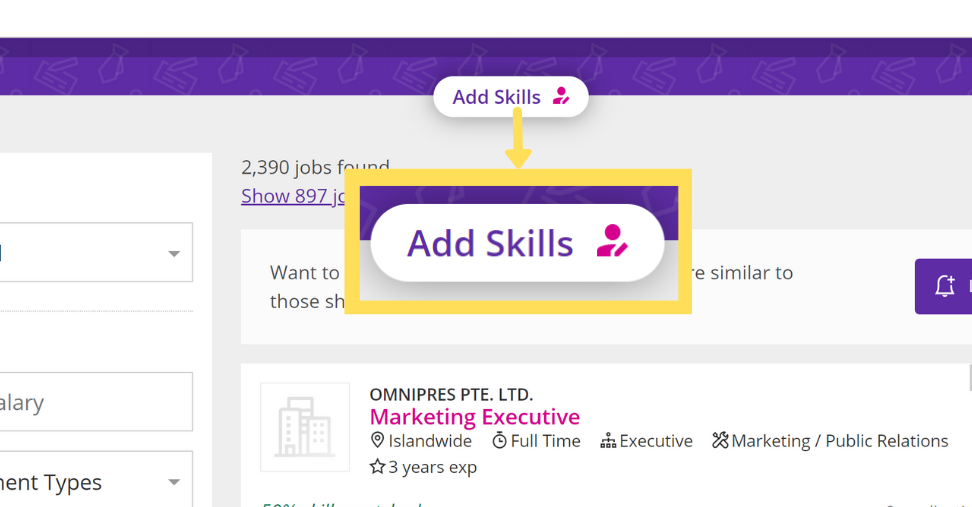 ii) See suggested jobs (highlighted in a green box) that fits your skills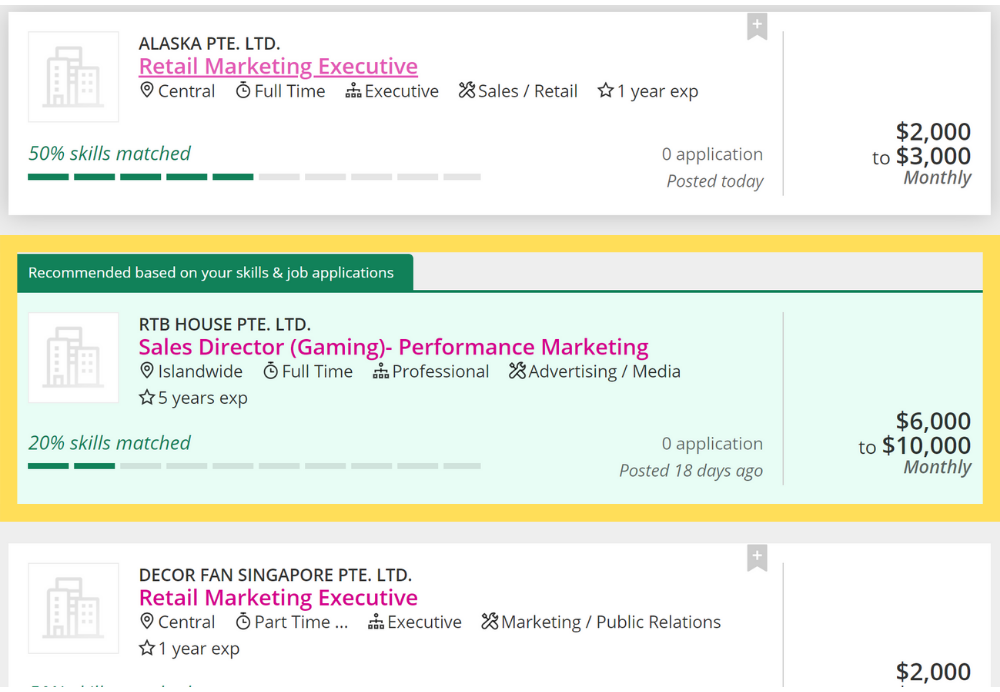 iii) See which jobs offer you higher skills matched

iv) Increase your chances of getting shortlisted by adding more relevant skills