When you're considering the different industries and pathways available, it makes sense to look at the ones that are growing and doing well in recent years. The IT sector is one example.
According to the Monetary Authority of Singapore, the technology workforce is at an estimated 25,000 and is set to increase over the next couple of years. The infocomm media growing 4.8% despite the broader economy's shrinkage of 5.4% is evident of the sector's popularity.
Plus, as the future of work evolves to become ever more reliant on technology, the sector is ripe with opportunities.
Dipping your toes as a fresh graduate or looking to make a mid-career switch? Consider your technical and transferable skills for the right entry-level IT job.
1. Help desk positions
A help desk position is an umbrella term for roles like help desk technicians, analysts, and computer support specialists.
They're often the go-to person in an organisation when someone encounters problems with hardware or software, a network, or other related IT issues. This role requires a fair number of interpersonal skills as you'll be communicating with other people and working with them to solve problems.
The benefit of starting in this role is the exposure you'll receive with regards to other IT aspects and fields. With more experience, you can look into more specialised IT jobs such as a systems analyst or cloud engineer.
Explore over 80,000 job postings now available on MyCareersFuture. Boost your job hunt now!
2. Web developer
As the title suggests, a web developer creates and maintains websites. They can also be categorised into front-end, back-end, and full-stack developers.
A front-end developer works on the pages that online visitors see and interact with, including the physical layout of these pages. Back-end developers work on the code to ensure it works while providing access points for others also working on the website content. Full-stack developers can do both.
Due to the nature of this IT role, web developers are often required to have proficiency in programming languages such as HTML and JavaScript.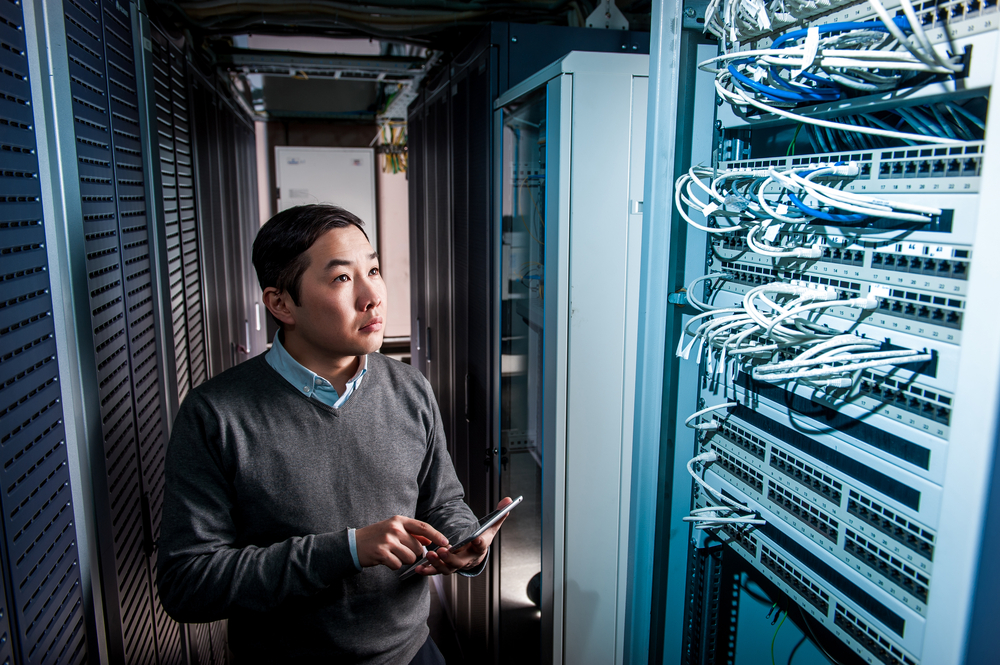 3. Computer systems analyst
By investigating an organisation's computer systems, these IT professionals employ technology design solutions by ensuring that they operate in more efficient ways.
Systems analysts may work closely with quality assurance testers or user experience designers to build computer systems. Depending on the industry you choose to go in, you may be specialising in its specific computer systems. For instance, engineering systems work differently from financial ones.
Having a degree in computer science can improve your chances of getting an IT job in this field.
There are over 80,000 jobs available on MyCareersFuture. Apply for your next job role here!
4. Software engineers or developers
As software engineers plan, design, and build computer programs, they are required to have knowledge of programming languages. These programs can run on computers, mobile phones, and other electronic devices.
Entry-level candidates still require some experience in computer programming and software development to perform their duties well.
However, interested professionals can consider gaining relevant experience and exposure by enrolling in an internship or boot camp programme.
5. Database administrator
From managing permissions and improving functions to troubleshooting, database administrators have a more operational role in the IT sector.
As this role involves heavy management of a company's data, IT professionals in this line need to be familiar with database languages. One of the more widely used ones is Structured Query Language (SQL).
This entry position can be found in organisations with large databases, such as hospitals, government agencies, and banks.
Having an understanding of various entry-level tech jobs and what they require can lend you insight into the types of certifications and experience you'll need in your resume to succeed. If you're completely new to this field, it might benefit you to begin building skills in any way you can. Even as a mid-career professional, an internship or course can set you up for long-term success.