Business owners and senior management are often faced with tough decisions. 
During hard times, they may choose to prioritise cost-cutting measures over rewarding their employees to keep their businesses afloat. But doing so can hurt employee morale and satisfaction levels, which may in turn affect productivity and performance. Eventually, even the company's bottom line may be affected. 
So how can companies reward their employees without a large budget?

Buying your employees a good meal and drinks can be a great way to thank them for their contributions and boost their morale during a challenging work year. 
Technology company Heraeus Materials Singapore Pte Ltd is a company that places immense importance on its employees' well-being. For instance, the Singapore Business Review noted that the company actively engages its employees through recognition awards and appreciation luncheons, to name a few. 
Heraeus' efforts paid off when their employees rated it as a great workplace in its company culture survey. The company was also named Singapore Business Review's Team of the Year (Manufacturing) at the SBR Management Excellence Award 2020.
Beyond that, employers can also reward their employees who are on flexible working arrangements by giving food delivery vouchers or sending care packages with sweet treats such as chocolates to lift their employees' spirits. 
With MyCareersFuture's Applicant Listing feature, employers can now not only have an overview of all prospective candidates, but sort and filter to find relevant candidates. Take advantage by posting your job on the portal today!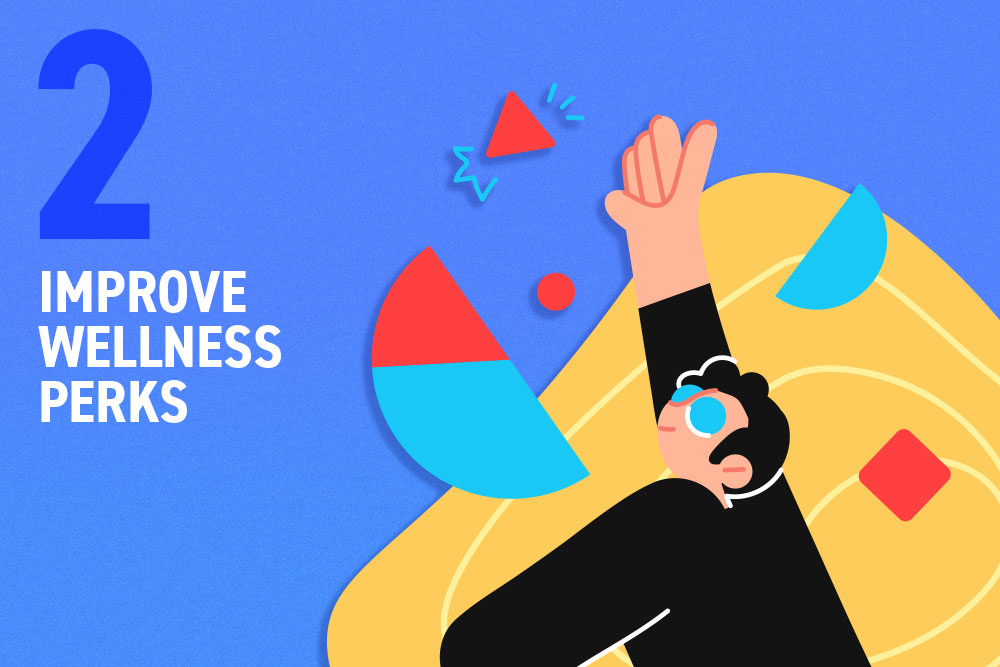 Gym memberships, onsite wellness classes or even mental well-being programmes can boost employees' productivity and performance in the long run. Essentially, all these incentives show that the organisation recognises employees' efforts, thus it is enhancing employees' perks to make them happier and healthier. 
Beyond that, our government is also encouraging employers to pay greater attention to their employees' mental well-being. In 2020, the Ministry of Manpower, National Trades Union Congress and Singapore National Employers Federation issued an advisory with guidelines and resources that companies can use to promote mental well-being in the workplace. 
The tripartite's media release said: "There has been increasing attention on workers' mental well-being and growing recognition that a negative work environment can impact workers' mental health."
"Conversely, workplaces that promote workers' mental well-being are more likely to observe increased productivity and reduced absenteeism."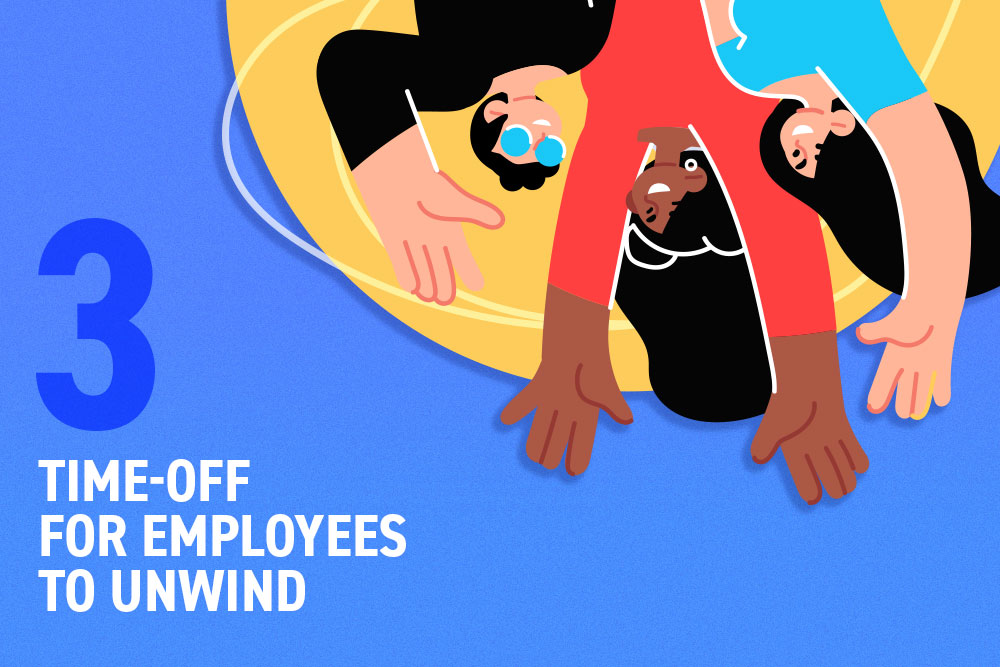 As much as organisations require employees to work conscientiously, employees need ample rest so that they perform their best in the long run.
Sometimes, employees may have to put in extra hours to complete their tasks or sacrifice their weekends for work. Thus, time-off provides employees with much-needed rest so that they come back recharged. 
Companies can also take a leaf from Marks & Spencer's book, where the company gave their staff an extra day of leave to spend time with their loved ones. The retail giant made this decision to reward their staff for their contributions during the pandemic. 
Want to stay in the know? Receive hiring tips directly in your mailbox by signing up for our e-newsletters today.
Everyone enjoys validation. Getting positive feedback also helps employees understand how they are doing and tells them that their work is valued. Employee appreciation expert Ms Allison Clarke suggests that leaders name the employee and specify the activity or reason for the compliment. 
The best thing about praise? It does not cost a thing. However, Ms Clarke encouraged employers to set aside time in their schedule to walk around and acknowledge their employees' contributions. 
Good employees are coveted assets of a company. Treating them well and recognising their contributions are the best way to retain them and ensure that they remain committed to achieving the organisation's objectives.