As it stands, globalisation, rapid technological advancement, and even global pandemics are rapidly shaping the work landscape. The message is clear: Employees can no longer rest on their laurels, but take proactive efforts to upskill or reskill to remain employable and bolster their own job security.
The good news is that while the onus is largely on the employee to build their own career resilience, employers are also getting in on the action – supporting their employees' career development and enhancing their ability to adapt to changing circumstances.
Workipedia by MyCareersFuture explores how and why companies are promoting career resilience for their employees, with sharings from DBS Bank and STMicroelectronics.
Why and how are companies promoting career resilience for their employees?
Renowned American entrepreneur, May Kay Ash, once said: "A company is only as good as the people it keeps." As employees are the lifeblood of a company – manning every aspect of the business – an astute employer will know that investing in their employees makes for a good Return on Investment (ROI).
There are many reasons why promoting career resilience for employees makes for good ROI. Here are the four main reasons:
1. Adaptability and innovation 
In today's rapidly changing business landscape, companies need to be agile and adaptable. By fostering career resilience in their employees, companies can build a workforce that is equipped with up-to-date skills and knowledge that help them to navigate and embrace change. 
Speaking to Workipedia by MyCareersFuture, STMicroelectronics' senior director of Singapore business & operations human resources, Foo Kuo Yang shares: 
"People are at the heart of everything we do at STMicroelectronics. Our people create the semiconductor innovations that enable our customers to shape a better, smarter and more sustainable future." 
It's a win-win situation – resilient employees are more likely to embrace new challenges, learn new skills, and contribute to innovation within the company. 
Advance your career and find the right fit on MyCareersFuture. Start browsing now.
2. Future-proofing the workforce
With the increasing automation and technological advancements, certain job roles are at risk of becoming obsolete. By supporting career resilience, companies can help employees adapt to new technologies and acquire the skills needed for emerging roles. 
This ensures that the workforce remains relevant and capable of meeting future business needs. For companies that are heavily dependent on technology in their operations like DBS and STMicroelectronics, upskilling the capabilities of employees is vital to keep things going. Kuo Yang said:
"In an advanced technology industry like ours, we need to ensure our employees' skills and knowledge keep pace with the fast-changing market to meet the new demands of our customers." 
Similarly, DBS is also focused on developing their employees' careers for the long term and the bank's spokesperson shared: 
"DBS is committed to building the long-term careers of our employees and offers a wide variety of growth and development opportunities for them to build resilience and be future-ready."
3. Increased productivity and performance 
Employees who feel supported in their career goals are more likely to be motivated and productive. They will take ownership of their professional development, seek learning opportunities, and apply new skills to their work. 
Kuo Yang shared that STMicroelectronics is well aware that the company's continued success is pegged on the employees that drive their various business operations.
"We invest in our people through constant upskilling and upgrading to build career resilience. After all, our sustainable success is through our employees realising their full potential."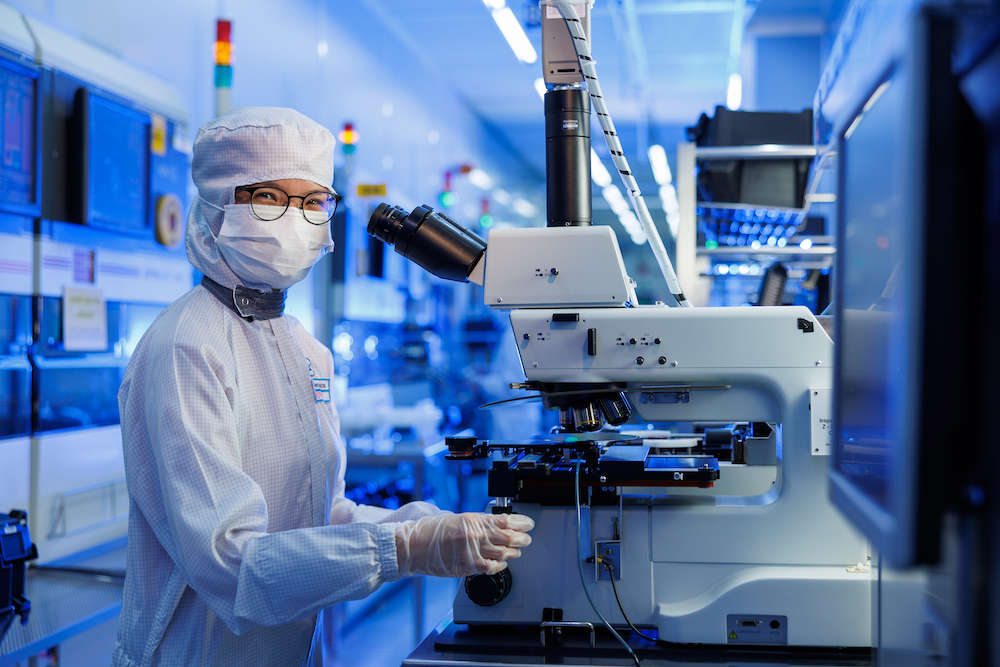 Check out jobs at STMicroelectronics here. 
While it is up to the employee to seek upskilling opportunities, DBS Bank has taken the step to support their employees. In 2022, the bank rolled out an AI-powered career development platform, "iGrow", which provides employees with personalised career advisory services. 
It curates insights and offers personalised recommendations on development opportunities, including over 10,000 learning programmes and job exposure opportunities.
Elaborating on iGrow's advanced capabilities, DBS's spokesperson said:
"The platform taps into natural language processing to build individualised profiles based on each employee's career and training history." 
Many employers are investing in their employee's career resilience. Find them on MyCareersFuture now.
4. Retention and employee engagement
It goes without saying that when employees feel supported in their career development, they are more likely to stay engaged, motivated, and committed to their work. Happy employees are better contributors.
Read More: How Employers Can Balance Between People, Performance and Productivity
In supporting employees' career development, DBS Bank's approach goes beyond just providing employees with learning opportunities and courses. They also include structured learning roadmaps and offer well-designed curated curricula to help them acquire new capabilities in the bank's key areas of focus, such as risk and sustainability. 
The approach has proven to be successful for DBS and its spokesperson shared:
"Consequently, our employees have continued to choose to build their careers in DBS. In 2022, 40% of our job vacancies – excluding entry and niche roles – in the bank were filled by internal candidates."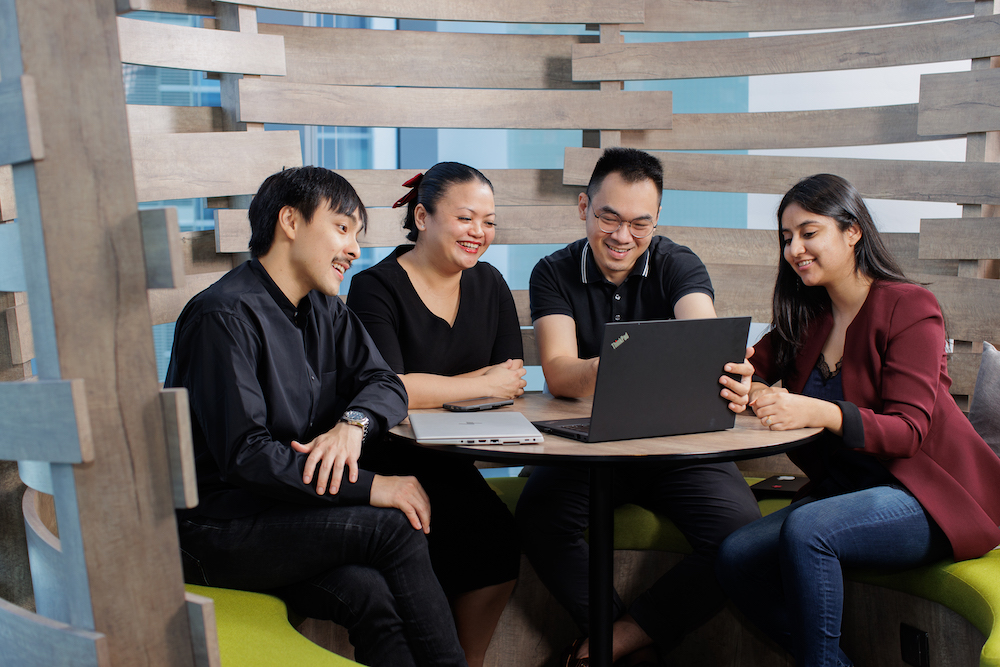 Upskilling aside, STMicroelectronics also include mental wellness as an important part of fostering holistic career resilience for its employees. Kuo Yang shares:
"We recognise the importance of our employees' mental well-being as part of our holistic approach towards career resilience. We have established programs that take care of the physical and mental wellness of our employees."
Read More: Is Your Staff OK? 3 Ways Employers Can Promote Employee Mental Wellness
Supporting your employees' career resilience is a good investment
Investing in the career resilience of your employees is good business sense. When your employees are more adaptable and skilled, the chances of improved business outcomes are greater. Ultimately, this will lead to better competitive advantage in the market of your respective industries.