Almost every business or industry has to retrench workers occasionally, especially when faced with financial downturns due to the global economy or industry hardships. While these conversations are always painful, you can provide former staff members with the support they need to land on their feet.
If your business genuinely cares about its employees, following a highly professional but mindful approach to retrenchment is essential to treating people with the respect they deserve. Understand your business obligations about retrenchment and implement effective strategies that help minimise its impact.
Looking to grow your team? Tap on our 500,000-strong talent pool of Singaporeans by posting your jobs on MyCareersFuture today.
How retrenchment impacts your former workers
Retrenchments are an unfortunate part of professional life, but that doesn't mean you shouldn't consider how this process affects your workers. For some people, this moment is a life-changing experience that could harm their mental health and personal lives.
Even if your business can't prevent a round of employee retrenchments, developing a compassionate approach to this process can save your workers from serious health and well-being concerns. Your business will also maintain a more positive industry reputation within the local workforce.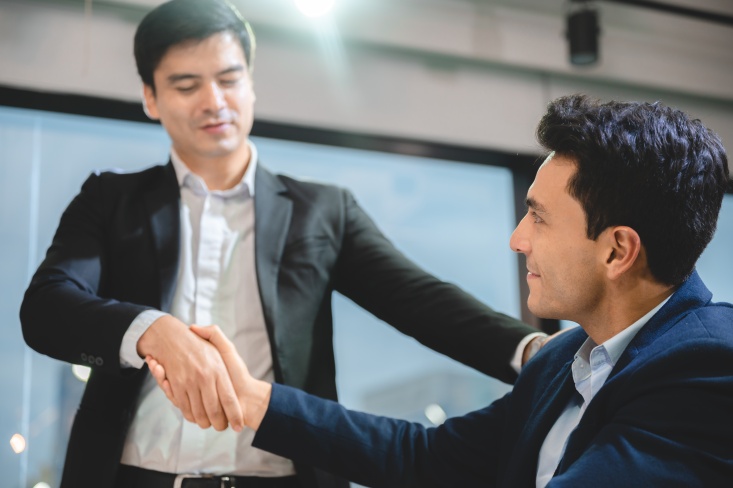 How to support laid-off employees
If your business is approaching retrenchments soon, knowing how to engage with this process in a way that causes the least stress is vital. Consider these four practical tips to make this exercise as easy on your workers as possible.
1. Make useful referrals
Your company might not be able to keep on certain valuable workers anymore, but you could put a retrenched worker in touch with a like-minded business that requires their skillset. Using your network to benefit others means you help your former employees while maintaining strong relationships with other industry professionals.
For example, you might know a hiring manager looking to fill a particular job or have an existing relationship with an industry-specific recruiter that could place retrenched talent in the perfect role. Extend your network to workers to ease the burden of employee termination.
2. Assist people with their job search
Many people find looking for work after a retrenchment stressful and anxiety-inducing. However, you can make this process easier for laid-off workers by playing a beneficial role in their job search. This way, the affected employee can secure a new position with minimal fuss.
How can you offer genuine assistance? Providing retrenched workers with a glowing testimonial for their resume or LinkedIn profile can draw attention to someone's brilliance. Meanwhile, acting as a professional reference or having your HR department help someone update their CV is also valuable.
Looking for more candidates for your jobs? Our Suggested Talents feature allows employers to reach out to skills-matched candidates, who are open to opportunities.
3. Provide financial planning resources
The primary concern for most people following retrenchment is their bank account. As people still have ongoing expenses – like rental costs, utility bills and childcare costs – but no money coming in, helping people make the right decisions regarding their immediate financial future can be advantageous.
During the initial layoff process, your HR team should provide detailed information about severance packages and employment benefits in accordance with the Ministry of Manpower's Responsible Retrenchment guidelines. However, providing access to comprehensive financial guides and expert advice can help employees overcome difficult times.
4. Offer professional coaching and workshops
If you want to go beyond providing retrenched workers with financial advice, you can organise professional workshops that provide extensive assistance. For example, you might offer free career counselling that gives retrenched workers the confidence to take their next step.
Using a sensitive approach, you can also provide former team members access to training programmes that see them learn new talents that prepare them for their job search. Alongside high-level professional coaching, your retrenched workers can return to work with renewed positivity.
Don't forget to support your remaining staff
Retrenchments aren't just impactful for those laid-off – it's also common for staff who keep their jobs to suffer motivation and productivity loss. Avert these issues by having management communicate clearly and honestly why downsizing was unavoidable.
You might want to consider holding extra meetings to discuss the matter and allow staff to put their concerns to rest about their futures. As employees start to feel like their work lacks purpose, reinvigorate your staff by showing how their work has a tangible impact on organisational success.