In most office buildings, hotels and carparks, a facilities management team made up of cleaners, security guards and engineers work behind the scenes to ensure that tenants and residents can go about their daily activities without a hitch.
Facilities management is a hugely labour-intensive sector, varying according to each provider's suite of services. According to local facilities management company CBM Pte Ltd, labour costs can make up about 80% of the total operating costs.
"CBM has about 10 business units. The largest part of our workforce is made up of our cleaning and security teams — just these two make up more than half our workforce," says Neil Massang, Head (VP) of CBM's Business Development division. "Though we are investing in machinery and technology, our heaviest investment is probably still our manpower."
In such a labour-intensive sector, managing manpower costs can present a predominant business challenge. Amazingly, since 2007, the company has not seen any major retrenchment exercises. 
Like what you're reading? Click here to receive updates on more articles, career-related tips, exclusive invitations to our career events and more!
Tapping into technology
One practice that has helped the company retain its staff is actively seeking opportunities to upgrade its technological capabilities. CBM has been lauded for its use of technology to transform a traditional business into a tech-driven and competitive industry player.
"[People] talk about it all the time but for us, it means being able to use technology efficiently for our line of work, to find the tech and IT solutions that really suit our needs. Exploration is mandatory," says Mr Massang when asked about CBM's key strategies to remain competitive. "Our operators also need to be skilful and efficient enough to be able to deploy [technological solutions] appropriately."
The business development head, who has been with the company for five years, elaborates that technology has helped the company to be more productive. "What used to be a three-man job now only needs one or two," explains Mr Massang. "Any headcount reduction for us is manpower savings and in being more productive, your cost percentage naturally goes down as well."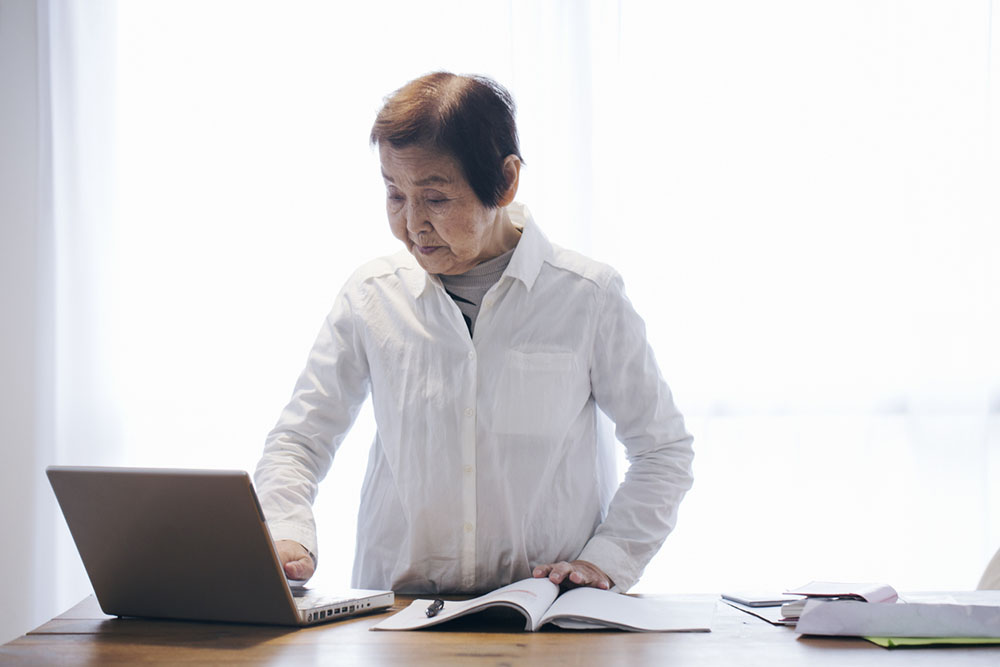 Upskilling to keep staff relevant
In such a fast-evolving business landscape, a prevalent concern is that staff, especially those above a certain age, may fall behind. The "Cleaners, Labourers and Related Workers" sector employs the greatest proportion of workers aged 60 and above compared to other sectors, according to a 2017 report by Singapore's Ministry of Manpower.  
Read Also: Retraining Singaporean PMETs Aged 40-plus — Why and How?
"For all the technology we're invested in, also accounting for our high proportion of elderly staff, we do try to put them through various training programmes on how to operate new machinery," Mr Massang affirms. Although change is necessary, he says, the company moves its headcount around projects with a conscious goal to put everyone's skill sets to good use and train or upskill their workers when needed. "In order to move forward as an organisation, everyone, from management to the teams on-ground, has to 'play ball'."
Reacting to a changing environment
Faced with government-mandated wage constraints and changing worker demands, CBM is constantly innovating to keep up with — and stay ahead of — the curve. For example, the company's system integration arm, Ingensys, developed a Mobile Enforcement Vehicle (MEV) which uses a licence plate recognition engine to scan and monitor car licence plates. This helps carpark wardens to monitor the proper use of season parking lots at an increased efficiency rate of up to 300 percent.
Read Also: Flexi-work: Why It Works for SMEs
Focusing on longer-term contracts has also enabled the company to invest in manpower-lean practices and apply advancements in technology.
"Retrenchment should definitely be a last resort," says Mr Massang. "Before that, [employers should do the necessary] to help the employees tide over [challenges]." He suggests redeployment for employees to potentially value-add to other projects, and flexible working arrangements if projects allow.
"These are things we have put into practice and I would encourage other companies to do the same," he says.