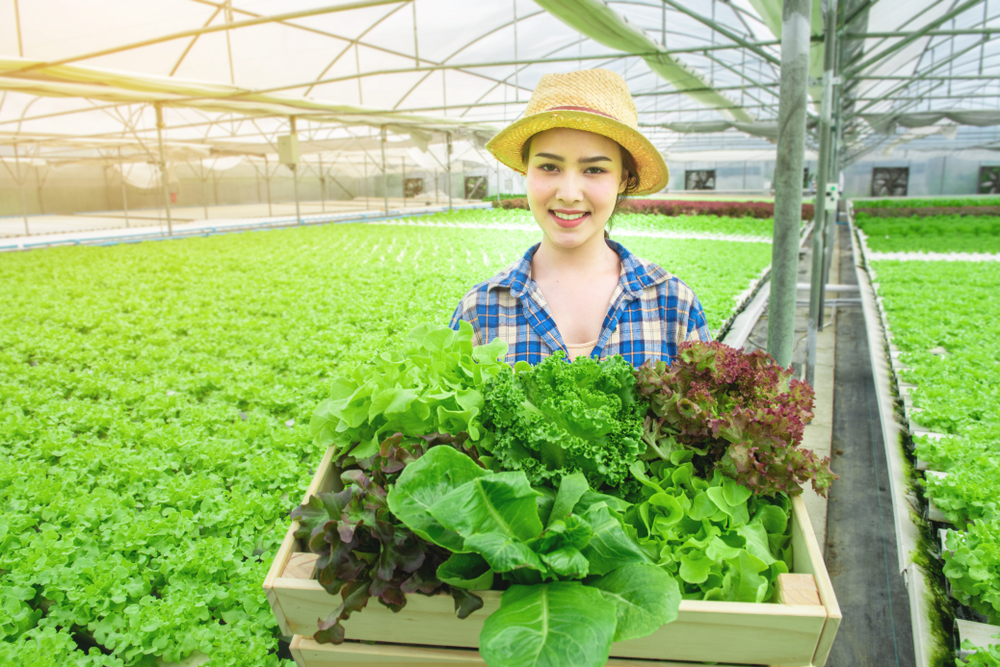 If you have heard of fintech (financial technology) and edutech (educational technology), then it's time to add agritech — agricultural technologies — to your list of emerging industries.
As one of the most recent industries to apply modern technologies from the Industry 4.0 revolution, agriculture is rapidly developing into a tech-savvy and digitised field. With these modernisations come increased demand for skilled workers across all areas.
If you're considering joining the Singapore agriculture workforce, we've outlined five key reasons why this could be a smart career move for you.
1. Significant government support
 Singapore, along with other Asian countries, has often faced severe challenges in local agricultural practices. These range from climate change and pest issues to land shortages.
With the advent of agritech, governments are eager to fund developments in this area.
In 2021, the Singapore government announced a plan to invest over $600 million in an Agri-Food Cluster Transformation (ACT) Fund.
Need help in kickstarting your job search journey? Career GRIT equips you with the essential tools for an effective job search and prepares you for different employment scenarios. Explore now!
This fund aims to support the agri-food sector over the next five years, increase its productivity and achieve the "30 by 30" goal. This goal refers to the nation's target of producing 30% of its nutritional needs through local farms by 2030.
With plentiful funding available to this industry, workers looking for a job that is innovative and has a visible impact on society will find a suitable career in the Singapore agriculture industry.
2. Plentiful job opportunities
Due in part to the government grant for Singapore agricultural businesses, this industry is predicted to create about 4,700 new jobs by 2030, with 7 in 10 of these accounting for professional, managerial, executive and technical positions. With this development, jobseekers will face less competition when applying for agritech-based roles like farm managers, crop scientists, agronomists, or soil management experts.
That isn't to say that this career is for everyone; workers with a background in science, management, engineering and infocomm technology will have the best chance of acquiring a position in this field.
Attend walk-in interviews, virtual career fairs, workshops and more! Explore Career GRIT and find events and other resources best suited to your career journey. Check it out now.
3. An accessible industry  
Even if you don't have a qualification in agriculture, a career in agritech may still be an option for you. The Singapore government has recently launched a new career conversion programme (CCP) designed to help jobseekers qualify for positions in agritech.
Under the agritech CCP, diploma or degree holders will be trained over six months as agritech specialists. Non-PMET's will be trained to qualify for operator roles such as supervisors, farm technicians and operations executives after three months of training.
Many of those enrolled in career conversion programmes are using it to facilitate a mid-career switch. With only three to six months of training before becoming qualified, this agriculture course offers a lucrative opportunity for graduates and career-switchers alike.
4. Generous remuneration
For workers who choose to enrol in the career conversion programme, there is a lucrative promise for generous remuneration and job security.
New hires under the CCP will be employed for at least one year, with a minimum monthly salary of $2,500 for agritech specialists or $2,000 for agritech operators. Workers looking for job security and a generous living wage will find these prospects incredibly appealing.
So far, 15 companies have expressed interest in drawing manpower from CCP graduates and continuing to provide training on the job.
5. Opportunities for career progression 
Alongside hiring graduates from CCP, agritech employers are dedicated to sponsoring workers to attain further qualifications. Workers who choose to pursue further education with Republic Polytechnic will have the full costs of their course covered by agritech employers.
Agriculture courses in Singapore comprise both classroom and structured on-the-job training.
For workers, upskilling is the best way to achieve professional goals and accelerate career progression. The agriculture industry is made up of many managerial and executive positions to which employees can aspire.  
Want to be in the know of the latest career tips, events and workshops organised by Workforce Singapore? Sign up for our e-newsletters now!
Agriculture: A modern industry for jobseekers
Not only is agriculture in Singapore a technologically advanced industry, but it is also socially advanced. Agriculture-based businesses are dedicated to helping their employees upskill and ensuring their remuneration reflects their value in the company.
This industry boasts an array of positions suitable for nearly every worker. From managerial roles to engineering, you can contribute to Singapore's agriculture sector in a way that leverages your unique skillset.
Alongside these, the government-supported CCP offers a lucrative opportunity for fresh graduates and mid-career switchers.
With job security, generous remuneration and career progression almost guaranteed, there's little to lose and so much to gain from pursuing a career with Singapore agriculture.