There are several ways to foster a culture of gratitude at the workplace — from thank you messages to regular employee recognition.
Singaporeans have also revealed that feeling appreciated was key to their workplace experience, especially in the form of helpful managers and words of affirmation.
While these methods are plenty and definitely creative in themselves, it is good to pay attention to the benefits of creating such a culture in the workplace.
In other words, think about the purpose of the appreciation note or the recognition letter each time you pen one. Understanding the benefits of these gestures will ensure you put meaning to the act, making you feel more invested. You should never feel such actions be a chore!
Here's a quick glimpse of why a culture of gratitude is important for your workplace.
1. Boost performance
In his book, "Leading with Gratitude", author Adrian Gostick expresses the correlation between gratitude and employee performance. He notes, "Workers want and need to know their work is appreciated. Showing gratitude to employees is the easiest, fastest, most inexpensive way to boost performance."
When a worker is appreciated, they are made to feel valued and further believe in their own capabilities. This motivates them at work, making them more willing to do their best on the job.
This is aptly described by Karen Cornejo, an ex country manager at Young Living Singapore.
"In Young Living, we strongly believe and have witnessed how authentic and meaningful recognition tied to corporate values, produce a positive corporate culture which in turn produces happy, engaged employees who are aligned with business goals and strengthen company sustainability," she shares.
What's in it for you? More productive workers, of course! 
Have a job but want to level up? Achieve career excellence, develop your skills, and expand your knowledge with resources from Career GRIT. Check it out now!
2. Enhance mental & physical health
"The practice of gratitude can have dramatic and lasting effects in a person's life," comments Robert A. Emmons, a UC Davis psychology professor. Also a scientific expert on the science of gratitude, Robert reveals several health benefits recipients of gratitude enjoy, such as:
Lowering blood pressure
Improving the quality of sleep
Strengthening immune system
Reduce risk for depression, anxiety and substance disorders
A culture of gratitude at the workplace carves out the human experience amid the rigid structures of employment. Simply put, you treat them as living, breathing human beings and not robots you hired to get the job done on a daily basis.
Your employees remain healthy and mentally strong, are ready to take on challenges at the workplace, and explore greater horizons to meet your business goals.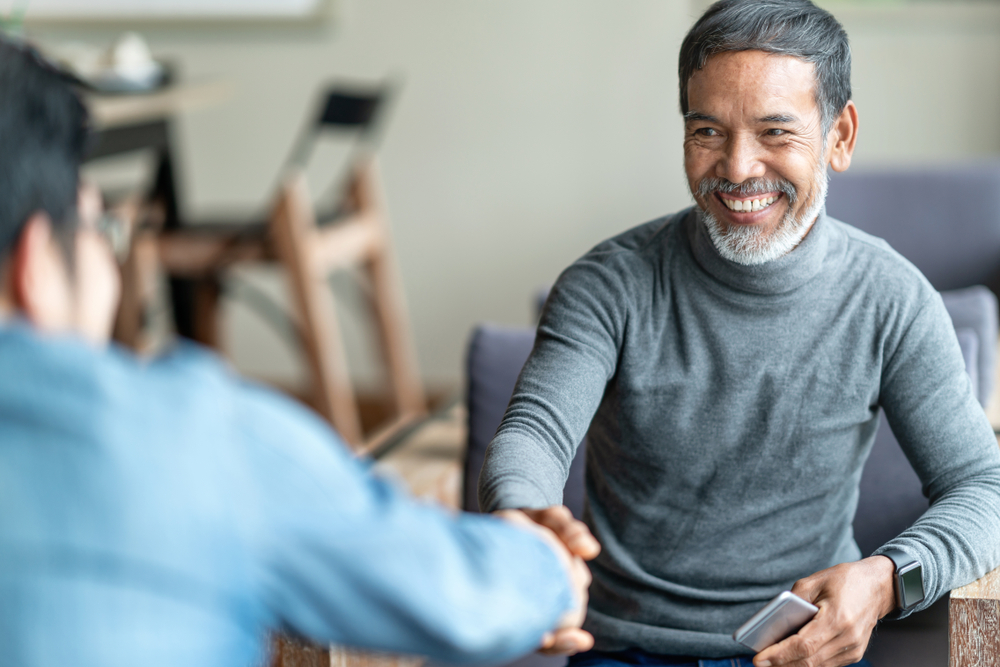 3. Create positive work environment
Gratitude not only benefits the recipients. It can positively impact both parties. Expressing gratitude allows you to strengthen your relationship with your employees, and those between employees. You boost employee morale and make them love coming to work every day!
This creates a positive work environment where everyone appreciates one another, remains empathetic, solves issues and overcomes challenges in a more calm and productive manner.
Take employees at TWG Tea, for instance. From welcome lunches for new employees to dinner & dance cultural events, the luxury Singaporean teahouse chain ensures everyone in the company is given opportunities to interact and build strong workplace relationships.
"Apart from the wining and dining, these activities are great for team bonding and for a chance for employees of all levels to come together, mingle and have fun," shares Joanne Chew, head of Human Resources at TWG Tea. 
Seeking some quick career advisory? Connect with our officers virtually on your job search queries here.
4. Increase trust in leadership
Employees are more willing to support leaders who take active steps to show appreciation and encourage such a culture within and between teams.
Increasing trust in leadership means you have employees who are more willing to not just go the extra mile to deliver their best but also stay on longer.
As the culture of management can trickle down to employees' workplace experiences, a company-wide influence of gratitude cements in employees a positive impression of its leaders. You'll have employees who are willing to stand by you, even in times of need.
Make each act of gratitude count 
Any act of gratitude has to come with meaning. Give some thought to the benefits above and see how else you can show more appreciation to your employees. Put yourself in their shoes and you'll be pleasantly surprised by how much you can learn.
If you'd like to understand more about how your employees like to be appreciated, why not conduct a few stay interviews to gather sentiments from the ground? You can then enact strategies with far greater impact!