Your role in an interview is to convince the prospective employer that you are fit for the job.
On top of your body language, which provides non-verbal cues of your attitude towards the questions asked and what you have shared, the interviewer looks for anecdotal evidence from your interview responses, to infer the kind of employee you will be.
Will you show initiative? Are you dependable? Can you work with people from different backgrounds?
These point to your work ethics.
What is a good work ethic? 
Work ethics refer to a set of moral principles that govern how an employee performs his/her job.
What employers are looking for is a good work ethic, one that shows an employee's attitude and determination in delivering the best for the company.
You can describe your work ethic using past job experiences.
Looking for interview advice? Make an appointment to see a career coach to help with your job search.
To understand your work ethics better, employers pose behavioural interview questions like:
Tell me about a time when you made a mistake.
Give us an example of how you tried to solve a conflict between a client and yourself.
Your responses, and body language, allow the interviewer to predict how you will perform in the role vis-a-vis the demands of the job, the people you will work with and the stakeholders you will manage.
Any negative sentiments towards work or language, that indicate the lack of drive to perform gives an impression that you have bad work ethics.
While the application of a strong work ethic differs across jobs, the traits that employers look out for are largely similar.
The key to answering interview questions that effectively illustrate your work ethics, is by scrutinising the job description to understand the demands and expectations of the role.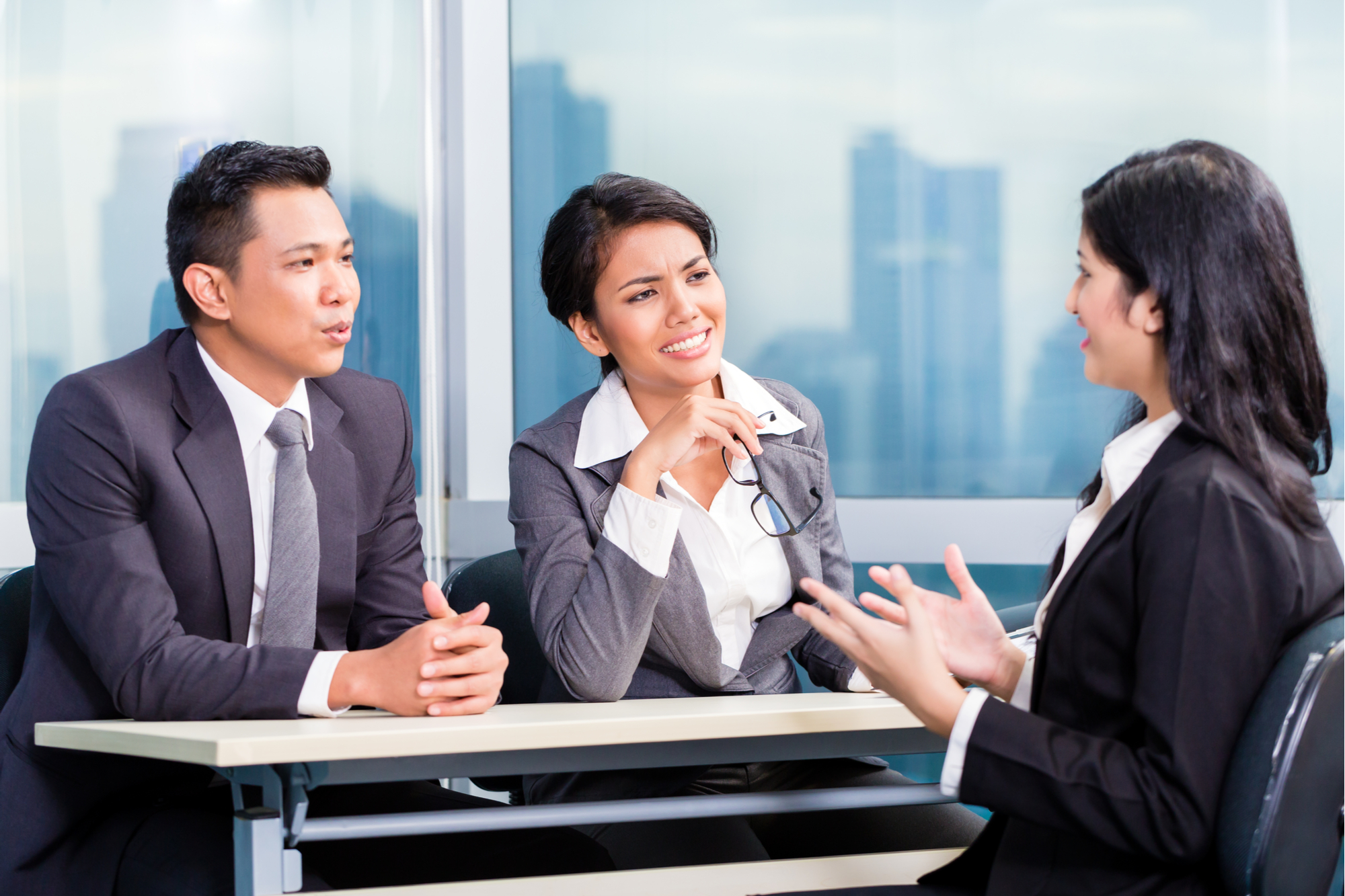 What are some desirable work ethics that employers look out for when interviewing candidates?
1. Reliability
Being reliable means you can be trusted to deliver high-quality work by stipulated deadlines.
This is regardless of whether the task is small or large and complex. Being punctual also sets a case for reliability.
Interview tips
Think about a time you:
Worked on a complicated task assigned with no guidance
Rectified or addressed issues in the absence of the person-in-charge
Prioritised multiple deadlines and meetings
Want to increase your chances of nailing the job interview? Our virtual seminars can teach you effective job search strategies, enhance your personal brand, and more. Explore Career GRIT to learn more!
2. Cooperation
A good work ethic also manifests in teamwork. Employers are looking for candidates who can work with people easily to get the job done, even when differences persist.
Interview tips
Think about a time you:
Were assigned to a new team to work with
Set aside personal differences with a colleague to complete a project together
Worked with colleagues of all age groups and seniority levels to address issues
Read Also: Winning at Interviews: Here's How You Do it
3. Professionalism
Every job function demands a level of professionalism, be they in the way one speaks to internal and external stakeholders, dresses to work, behaves in the work setting, or executes tasks.
So to speak, being professional means displaying proper workplace etiquette in all communication and task delivery.
Interview tips
Think about a time you:
Addressed a difficult client during a meeting without losing your temper
Guided new hires on work responsibilities and expectations
Navigated a complex work issue with management
4. Discipline
Discipline underpins one's resilience, commitment, and dedication to perform.
Those with a high level of discipline focus on executing jobs well, meeting and exceeding expectations, and taking the initiative to improve work performance – all these while maintaining a good work-life balance.
Interview tips
Think about a time you:
Managed work assignments against the demands of family
Took initiative to develop new skills at work
Set weekly goals and met them
5. Respect
A respectful candidate is one that completes the package. Being respectful to people means you treat them fairly, not succumb to negative emotions under stress, listen to opposing views and shy away from gossip.
Like what you're reading? Join us on Telegram to get real-time updates on job vacancies, upcoming career events, career-related tips and more!
These pave the way for effective cooperation and professionalism. Respectfulness also applies to one's personal time or that of a colleague.
Being a reliable coworker or relentlessly disciplined to strive for progress, at the cost of self-care means you do not respect personal time and those with loved ones.
Interview tips
Think about a time you:
Welcomed diverse perspectives from junior workers in a team project
Clarified misunderstandings with colleagues on job tasks
Organised work schedules to allow team members a good work-life balance