Earning your qualification as a business analyst is a great way to take an active role in your employer's growth and performance. By developing an in-depth understanding of business needs and having the skills to communicate these with the IT department, you can solve problems and implement effective systems.
With virtually every company needing business analysts to level up their operations, moving into this field is an outstanding decision for recent graduates or those seeking a mid-career switch. Here, we explore essential business analyst skills, qualifications and responsibilities to ensure you land the ideal job.
There are over 100,000 jobs available on MyCareersFuture. Apply for your next job role here!
What does a business analyst do? 
It doesn't matter whether a company is big or small. Almost every organisation has business stakeholders that guide the general direction of the organisation and an IT department that oversees the technical aspects.
However, these different parties can have trouble communicating with each other.
This is where business analysts come in. Their job requires them to liaise between these groups to streamline communication and product development. After listening to ideas from the business side of the organisation, business analysts effectively translate their requirements for a new product so that the IT department can take action.
For example, the decision-makers of a food delivery service want to develop a new app feature that makes it easier for customers to order. Business analysts will gather information about this feature from the stakeholders by asking questions, making suggestions and highlighting potential issues.
Then, they produce a business requirements document for the IT department, explaining everything needed for the project to be considered a success. If the IT department has questions for business stakeholders, business analysts communicate these queries back and forth.
Considering a Mid-Career Switch? Register for a complimentary session with WSG's Career Matching Services for some helpful guidance today.
What skills do business analysts need?
Does the role of business analyst sound perfect for your future? Like other careers, it requires a core set of capabilities to do well.
Effective communication, meticulousness and programming literacy make up part of a well-rounded skillset any business analyst should have. Add these skills to your arsenal to make yourself the ideal candidate when applying for jobs:
1. Strong communication and interpersonal skills
Communication and interpersonal skills are perhaps the most crucial talent for business analysts.
As you're tasked with conveying critical business information to IT workers, knowing exactly how to capture requirements, produce clear documentation and ask thoughtful questions is essential to success.
2. Critical thinking
As business analysts work in step with corporate stakeholders, they need to use critical thinking skills to analyse relevant data and foster the right decisions. You'll also need to carefully consider deadlines and resources to ensure each team remains realistic about timelines.
3. Technical knowledge
You don't need the same level of technical knowledge as the IT experts, but programming skills like SQL undoubtedly come in handy for business analysts. Meanwhile, refined technical skills give you the know-how to discuss new features with business stakeholders before taking them to the IT team.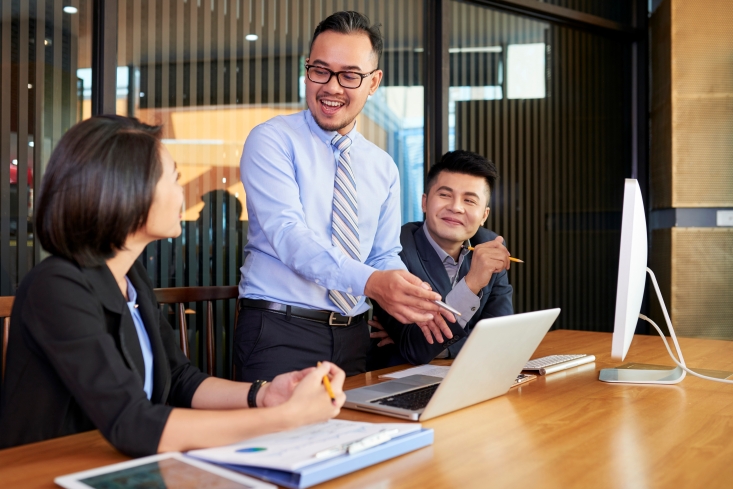 What qualifications do you need to be a business analyst? 
If you're looking to become a business analyst in Singapore, you need to complete a bachelor's degree in a field such as business, accounting, finance, economics or information technology.
Meanwhile, certifications from organisations like The International Institute of Business Analysis (IIBA) or the Project Management Institute (PMI) can enhance your credentials with potential employers.
How much experience do you need to be a business analyst? 
Although many business analysts are hired directly after completing their degree, it's always a good idea to gain professional experience beforehand.
For example, many organisations offer internship programmes where you can get a taste of the industry. In addition, producing your own business case studies and getting familiar with the industry-standard analysis tools can help you stand out as a candidate.
Want to increase your chances of nailing the job interview? Learn effective job search strategies, enhance your personal brand, and more with Career GRIT. Register for our Virtual Seminars today!
How much is a business analyst paid in Singapore?
Business analysts play a vital role in the success of a thriving organisation, so they can command excellent salaries that make the job even more attractive.
According to PEARSOLKELLY's salary report in 2022, the average business analyst salary in Singapore ranges between S$60,000 and S$120,000 per year, based on your experience.
Naturally, as you upskill with sought-after certifications and gain more experience, you can expect your wage to increase.
Planning SMART goals is key to achieving a fulfilling business analyst career. Consider a range of online courses to equip you with what you need, too!