Companies rely on business analysts to ensure internal processes reach peak performance. But what does a business analyst do? This role slots between the IT department and the rest of the business. Using vast data sets to identify solutions, business analysts aim to make recommendations that add value to a company's procedures, products and services.
Naturally, this role requires outstanding data analysis skills to ensure your suggestions hit the mark. However, with business analysts working closely with a range of stakeholders, strong and valuable soft skills like communication and relationship-building also help deliver productive results. Consider these must-have business analyst skills to achieve your career goals.
Want to increase your chances of nailing the job interview? Learn effective job search strategies, enhance your personal brand, and more with Career GRIT. Register for our Virtual Seminars today!
Effective communication
Business analysts require refined verbal and written communication skills, as they spend much of their day interacting with stakeholders, ranging from corporate clients and software developers to upper management. With many of the recommendations they make derived from complex data points, knowing how to communicate your thoughts to less tech-savvy people is essential.
You must also have outstanding listening skills. As it's the job of business analysts to identify customer pain points and develop effective solutions, asking the right people insightful questions ensures you fully understand the problem. Then, you can work towards achieving a tailored outcome that gets results.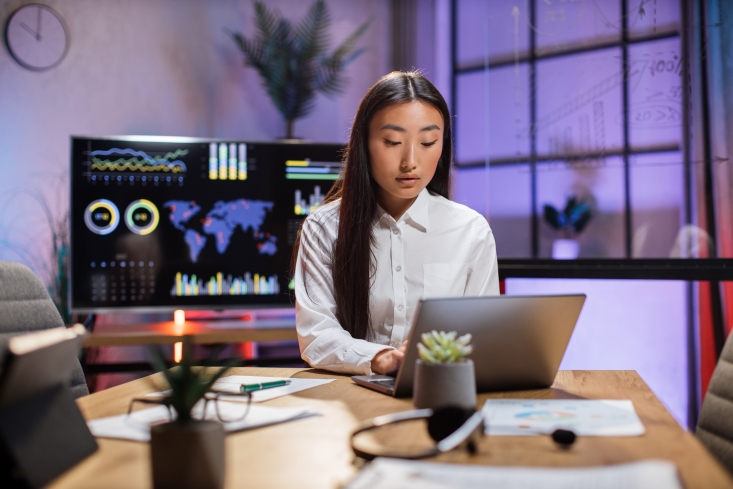 Critical thinking
Critical thinking is crucial to your success as a business analyst. As your job involves developing several potential solutions to choose the ideal one, you need to know how to weigh the evidence to reach the correct conclusion. Although the answer might seem simple, you might not be seeing the complete picture.
For example, relevant stakeholders will provide you with data that needs to be closely studied to discover the best outcome. Meanwhile, you'll have to consider the resources available and how deadlines are affected by your judgments. With top-notch critical thinking skills, you can make the most accurate decisions.
Interpersonal skills
Strong interpersonal skills will make your life as a business analyst much easier. As you'll frequently be engaging with people from various professional backgrounds, knowing how to forge strong and positive relationships helps streamline communication while enhancing a project's execution.
You can convince stakeholders to buy into your ideas with a patient and collaborative mindset. Meanwhile, interpersonal skills are necessary throughout the development process, as you'll need to work alongside different teams depending on the specific phase of the project.
Exploring entering a new industry, or applying for a new role? Explore over 100,000 jobs available on MyCareersFuture now. Start applying!
Attention to detail
Decisions made by business analysts have a significant impact on the company's direction. Therefore, you need to have constant attention to detail to ensure you don't overlook a serious issue. This means knowing the implications of your decisions and supporting them with clear communication that keeps everyone in the loop.
Although there may be numerous ways to approach a specific business goal, a talented business analyst can discover the single most efficient method. Alongside excellent attention to detail, you'll have the confidence to make decisive moves that deliver outcomes above and beyond expectations.
Programming and technology
You must have many hard and soft skills to succeed in a business analyst job. While outstanding communication and interpersonal skills are required, so is a comprehensive understanding of programming languages and analytical technology. This ensures you can perform precise data analysis that informs your decision-making process.
For example, learning programming languages such as R and Python dramatically improves how you pass large amounts of complex data. This information can be processed into data visualisations that help stakeholders understand your solution to their problem. There's also complicated industry-specific software, so having a firm grasp of technology is essential to your everyday role.
Time management
Business analysts help get each project completed on time. With longer deadlines hurting customer satisfaction, revenue and resources, top-notch time management skills ensure your project progresses from one stage to the next effectively. Yet with a challenging project involving several moving parts, this is sometimes easier said than done.
So, what can you do to enhance your time management skills? You need a picture-perfect plan with concise documentation to ensure your team knows exactly what needs to be done. Plus, maintaining effective communication with stakeholders and prioritising the right tasks ensures you tackle each problem with an educated approach.