Upskilling is an easy way to remain relevant in your field and accelerate your career progression. Online and in-person courses can provide you with qualifications that make you a competitive candidate for promotions and job searches.
We've outlined some of the key certifications that employers look out for across industries so you can boost your career and achieve your professional goals.
1. Amazon Web Services (AWS)
AWS use physical data centres, called availability zones, to provide services to their customers. This cloud computing platform integrates software as a service, platform as a service and infrastructure as a service into their offerings.
There are 24 product categories that encompass specific services used by government agencies, non-profit organisations and private corporations throughout Singapore.
Because AWS is so broad, attaining an AWS certification will open up opportunities across a diverse range of industries. Being familiar with the programme is appealing to bosses and employers alike as they can train you in industry-specific use immediately rather than covering basics.
Have a job but want to level up? Explore career events and resources designed to help you develop your skills and expand your knowledge with Career GRIT. Check it out now!
2. Project Management Professional (PMP)  
PMP is an internationally recognised project management certification. According to the Project Management Institute, employers will need to fill nearly 2.2 million new project-oriented roles each year through 2027.
By attaining a PMP certification, you will develop soft and hard skills centred around people, processes and the business environment.
A PMP certification proves to your employer that you have the skills to drive business results and increase your organisation's impact in the office and around the world. This certification is ideal for those looking to advance in their company or take on a managerial position.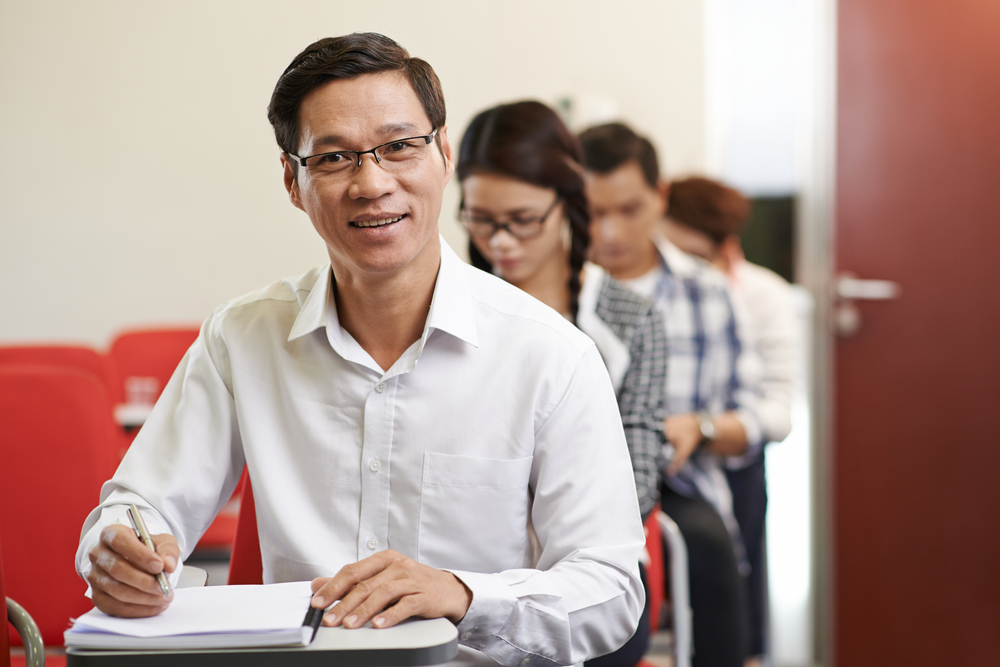 3. Microsoft Azure  
A cloud-based platform of over 200 products and services, Microsoft Azure provides digital solutions to an array of workforces including healthcare, government, retail, finance and manufacturing.
Azure boasts of being a hybrid platform that organisations can use 'on-premises, across multiple clouds and at the edge'. This may account for its popularity amongst leading service providers like ASOS, McKesson and Daimler.
A Microsoft Azure certification offers similar benefits to an AWS certification; prospective bosses know the appeal of minimal foundational training which could work in your favour when applying for jobs or looking for a promotion.
Our virtual seminars can teach you effective job search strategies, enhance your brand, and more. Explore Career GRIT to learn more!
4. Google Analytics 
Google Analytics is a tool businesses use to understand what is happening on their website and affiliated online platforms. This free tool is an essential component of any website manager's or marketer's online toolbox.
The platform collects various data points from viewers and intelligently analyses them. Users can access reports and use this information to optimise marketing strategies, troubleshoot customer engagement problems and better engage with their audience.
Google provides an array of courses through their Analytics Academy, ranging from beginner to advanced skill levels. A Google Analytics certification is ideal for individuals in content publishing, e-commerce, online support and other web-based analytical roles.
5. Python  
One of the most popular programming languages in recent years, Python is widely employed in the IT sector, from machine learning to building websites and software testing.
Being a general-purpose language means it can be used in a range of applications, including data science, software and web development and automation.
It has become popular as a programming language for several reasons.
Primarily, it is known for being simple and versatile, and open-source. Plus, it offers an extensive archive of modules and libraries and boasts an active community who are constantly using this tool to innovate creative solutions.
A Python certification is ideal for those interested in programming, working with algorithms and website design. Many programming based jobs will expect that workers have a certification in a programming language. As a modern and usable language, Python may be the certification for you.
Want to be in the know of the latest career tips, events and workshops organised by Workforce Singapore? Sign up for our e-newsletters now!
Upskill to achieve your career goals

Upskilling is essential for workers wanting to boost their careers and stay relevant in their industry. These are only a few of the qualifications you can pursue to future-proof your career.
Alongside these hard skills, developing in-demand soft skills like interpersonal communication, problem-solving and conflict management can ensure that you are competent in all areas.
Once you have these qualifications, it's important to stay up to date on developments in technology.
Consider attending conferences for your field or following an email list for tech developments in your area. These demonstrate initiative to your employers and help make your work more efficient.
This way, you can accelerate your career and achieve your long-term professional objectives.