There's an upcoming job interview. Perhaps, it's the first day of your new role. Maybe your boss has requested you to attend an event later in the evening.
The first thought that would come to mind is — what's the dress code?
"Nothing too formal, business casual is fine," you're told.
What's that, really?
When American banks — Goldman Sachs and JPMorgan — let their employees switch out from their bespoke formal wear for a more casual look, the world admired the new face of workplace fashion.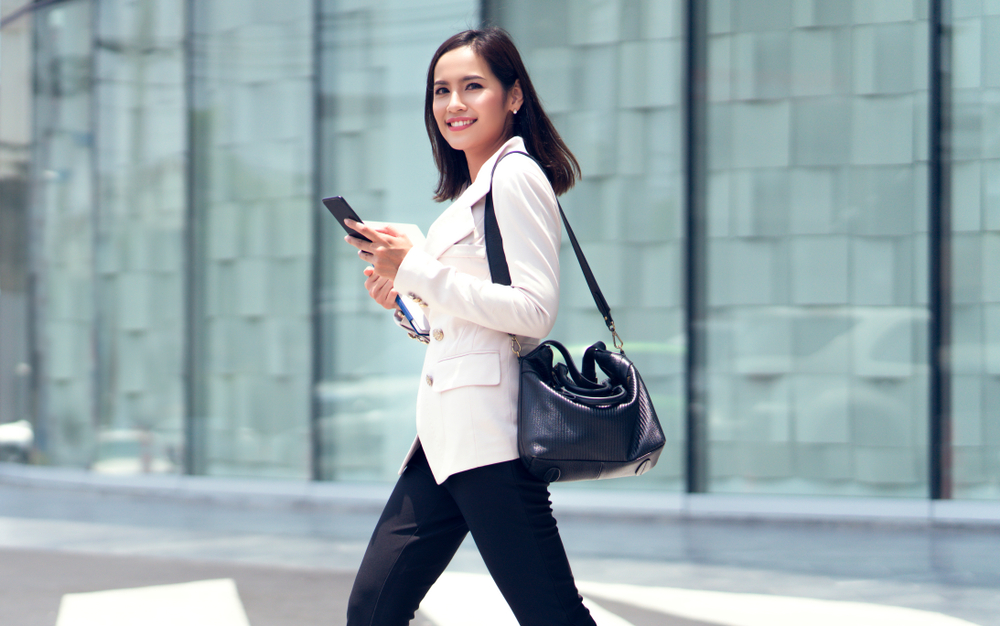 Find out more about WSG's Career Matching Services and how our professional career coaches can help you in your career journey.
When 56% of US workers prefer a more relaxed dress code according to an OfficeTeam survey, the switch was definitely welcomed.
In Singapore, stylists have also introduced more casual touches to office wear, perfect for those heading back to work but no longer wish to don starched suits and ties, considering the climate.
Practising good judgement on the choice of clothing for different situations is still necessary. Therefore, it's important to define "casual" within the office context.
What is meant by business casual?
Business casual refers to a less formal style of clothing than traditional business attire, but one that is still professional and offers a business-like impression.
There's no need for suits and ties.
Another way to understand what business casual means is to note what to avoid. As a rule of thumb, you should not wear:
Yoga pants
Shorts
T-Shirts
Sweatshirts
Short dresses/skirts
Sneakers
Slippers
Bright-coloured/flashy garments
The above list is not exhaustive, but it's enough to put the idea across.
Business casual is appropriate in all sectors, more often used in banking, insurance, consulting and legal (outside of the courtroom).
Looking for a job? Trying to ace that interview? Subscribe to our WSG Jobs and Career Advice Telegram channel for useful career tips, resources and events!
Business casual wear for men
Business casual for men typically involves a pant and shirt combo:
Pants: Dress pants, chinos in muted colours, khakis, dark denim
Shirt: Button up & down collared shirt in muted/white/black colours
Shoes: Dark coloured loafers, dress shoes
Accessories: Black/dark brown leather belt, dress watch
If you want to wear a blazer or jacket, go for dark-coloured ones or those in neutral shades, like beige and grey.
Business casual wear for women
There's plenty to explore when it comes to business casual wear for women:
Top: sleeved/sleeveless blouse, buttoned shirt, turtle neck, dark-coloured/neutral blazer
Pants: dress pants, culottes, palazzos and peg-leg pants in muted colours, dark denim
Skirts: any type of skirt (i.e. pencil, A-line, pleated etc) at knee-length or longer
Dress: solid-coloured dress at knee-length or longer, jumpsuit
Shoes: Open/closed toe heels, flats, pumps, dress shoes
Accessories: Studded or mid-length earrings, black/brown belt, silver/gold/pearl necklace & bracelet, silk scarf in muted colours, dress watch
Can you wear jeans in business casual?
Jeans are considered business casual as long as you choose the right type. Go for a pair that is clean without any tears and frays. Faded or brightly coloured jeans are also a no-go. Select darker shades like black or navy blue.
However, jeans will only be suitable for business casual if you pair them with an appropriate top and footwear.
For instance, you can put on a blazer over a button-up shirt or sleeveless blouse. Choose a suitable pair of shoes — open toe pumps for the lady and loafers for the gentleman are good examples.
What is the difference between business casual and smart casual?
While business casual is a toned-down version of traditional office wear, smart casual remains professional while being a little more informal. Take the latter as casual wear that is more polished.
Employees in the advertising, design, IT or media industries tend to go for a more smart casual look daily.
Use these career tips to help increase your chances of landing your next job role on MyCareersFuture.
Back to work in business casual? Do you have a face-to-face interview?
For those heading back to the office, business casual is the way to go if you're looking for ideas on how to dress up. You can keep comfortable while appearing professional.
Similarly, if you're invited for a face-to-face interview, going for a business casual look is the safest choice. Unless otherwise stated, business casual lets you play in the middle of formal and casual — especially when you're unfamiliar with the company's dress code.
Check out a detailed infographic for a summary of dressing styles for interviews here.