There are many ways to increase employee retention. Encouraging them to maintain work-life balance plays a big role in this pursuit, not forgetting a positive work environment that champions this. A culture of recognition is equally important in ensuring that employees feel valued in the workplace. While these are often spoken about, many organisations overlook another critical strategy of employee retention: Stay interviews.
Unlike exit interviews that understand the employees' reasons for leaving, stay interviews study the opposite: Why do they remain with the organisation?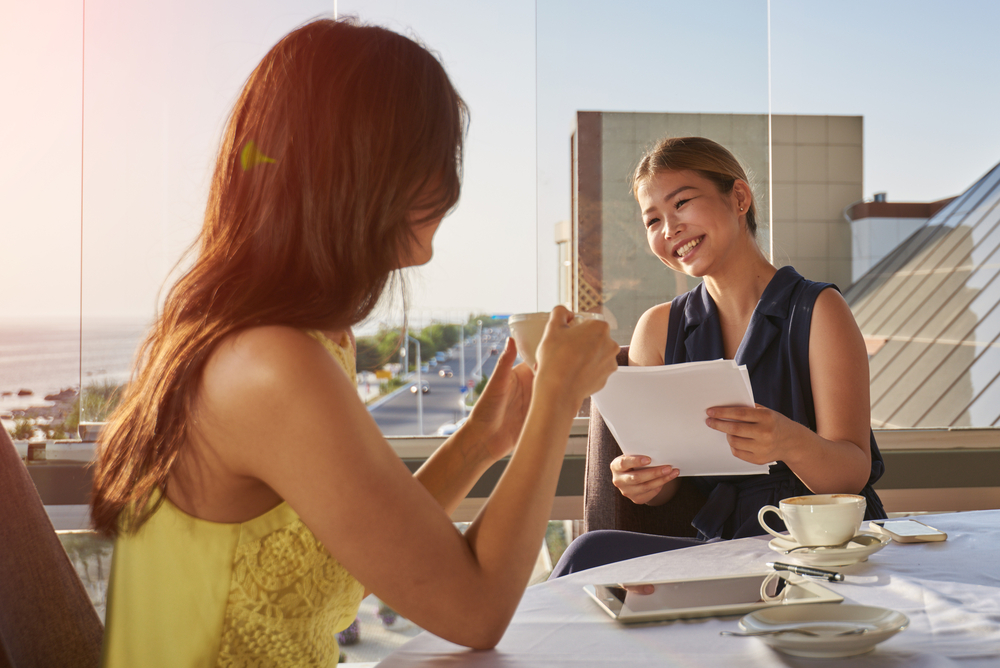 What are stay interviews?
Richard P. Finnegan, CEO of C-Suite Analytics, writes extensively about this in his books, "The Stay Interview" and "The Power Of Stay Interviews For Engagement And Retention". He defines it as a one-on-one structured, focused but open discussion between a leader and employee to understand what more organisations can do to strengthen employee engagement and retention, and build mutual trust. Here, a leader is anyone who manages one or a group of employees, interchangeable with "managers" or "supervisors".
A few points are worth highlighting:
It is the leader who conducts the interview instead of the HR manager whom you would find in an exit interview.
The discussion centres on an employee's job experience and not about his/her performance, which drives the next point.
The stay interview is for all employees, not just the top performers.
The interview should take place face-to-face or, given changing work arrangements, via video conferencing.
Attract more applicants to your company. Tap on our 500,000-strong talent pool of Singaporeans by posting your jobs on MyCareersFuture today.
Do stay interviews work?
The cost of turnover is high, which many leaders are well aware of. "When they lose an employee, it takes up to 6-9 months of salary to replace them," says New York-based talent specialist Mila Singh, who is now the Director of Talent Operations at youth development organisation Dream. Stay interviews that cover the gaps between employees' work experience and satisfaction are thus crucial for organisations that cannot afford to lose good talent.
Finnegan offers a tried-and-tested solution — stay interviews have allowed his clients to reduce turnover by over 30%.
At Whirlpool, the pilot implementation of a retention risk assessment toolkit revealed that managers could not answer a series of questions about their relationships with their employees. Following that, a template for stay interviews was provided to foster a two-way dialogue between the two parties. Not only did the approach improve interaction levels between employees and managers who took part in the programme, but it also reduced the attrition rates of females and underrepresented minorities by at least half.
The results prove that conversations between employees and leaders are imperative to an organisation's retention strategy — stay interviews enable such interactions to take place and make an impact.
Receive hiring tips directly in your mailbox by signing up for our e-newsletters today.
How often should stay interviews be conducted?
As a rule of thumb, stay interviews should be conducted periodically. Organisations can choose to do so annually or twice a year. It is also helpful to conduct the interviews with new hires within three months of their join date to assess their experience with the organisation and what more the leaders can do to engage them.
What are some stay interview questions?
Finnegan offers a good guide to the interview process leaders can leverage. These cover 5 core questions:
What do you look forward to when travelling to work each day?
What are you learning on the job?
Why do you choose to stay here?
When was the last time you contemplated leaving the company?
What can I do to make your job experience better for you?
These questions can be further branched out to explore employees' positive experiences, challenges and day-to-day concerns.
How can I plan for stay interviews?
Before rolling out a plan for stay interviews, take note of these useful tips:
Analyse the current situation (i.e. retention rate, employees' reasons for leaving etc.) and how it is affecting the organisation
Set the goal you intend to achieve for your organisation in terms of its retention rate and level of engagement
Inform managers of the above, alongside the importance and benefits of stay interviews
Map out a process for managers to conduct the interviews, which can include:

Frequency
Series of questions to ask
Length of each interview session

Guide and train managers in conducting the interviews, which can include:

Advising them on ways to ask follow-up questions
Managing negative feedback
Adjusting tonality and body language during the interviews
Stay interviews will bring you closer to your employees and leave a positive impact on work culture as a whole. Start exploring today and witness their benefits in the months that follow.