Co-working spaces have witnessed a boom in Singapore for the past few years, and they are fast replacing traditional offices with their chic and cosy working environment. 
With hip and stylish interiors that can easily rival Google and Facebook offices, people are also drawn in by the amazing amenities and perks most co-working spaces offer. 
As diverse groups of people work remotely together in a shared, communal setting, it's clear that co-working spaces boast a collaborative culture, which can be an innovative and dynamic way to work. 
Essentially, co-working spaces are the perfect balance between working at a corporate office and working from home with the comfort and productivity they offer. 
But with so many spaces popping up, how do you pick the right space? Here's a guide to 10 co-working spaces in Singapore that will suit your needs and budget.
1. The Workshop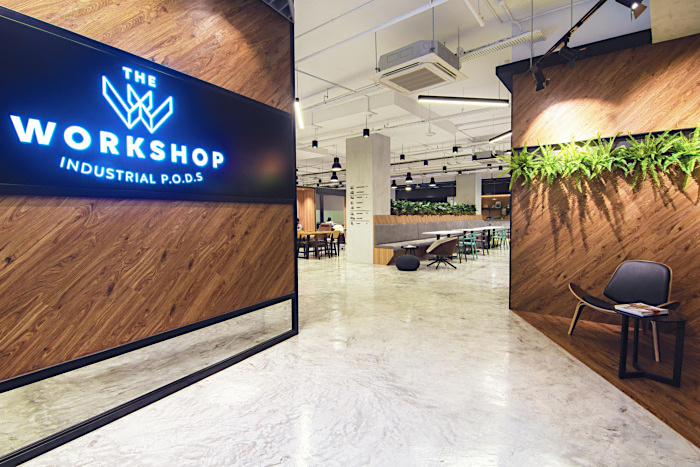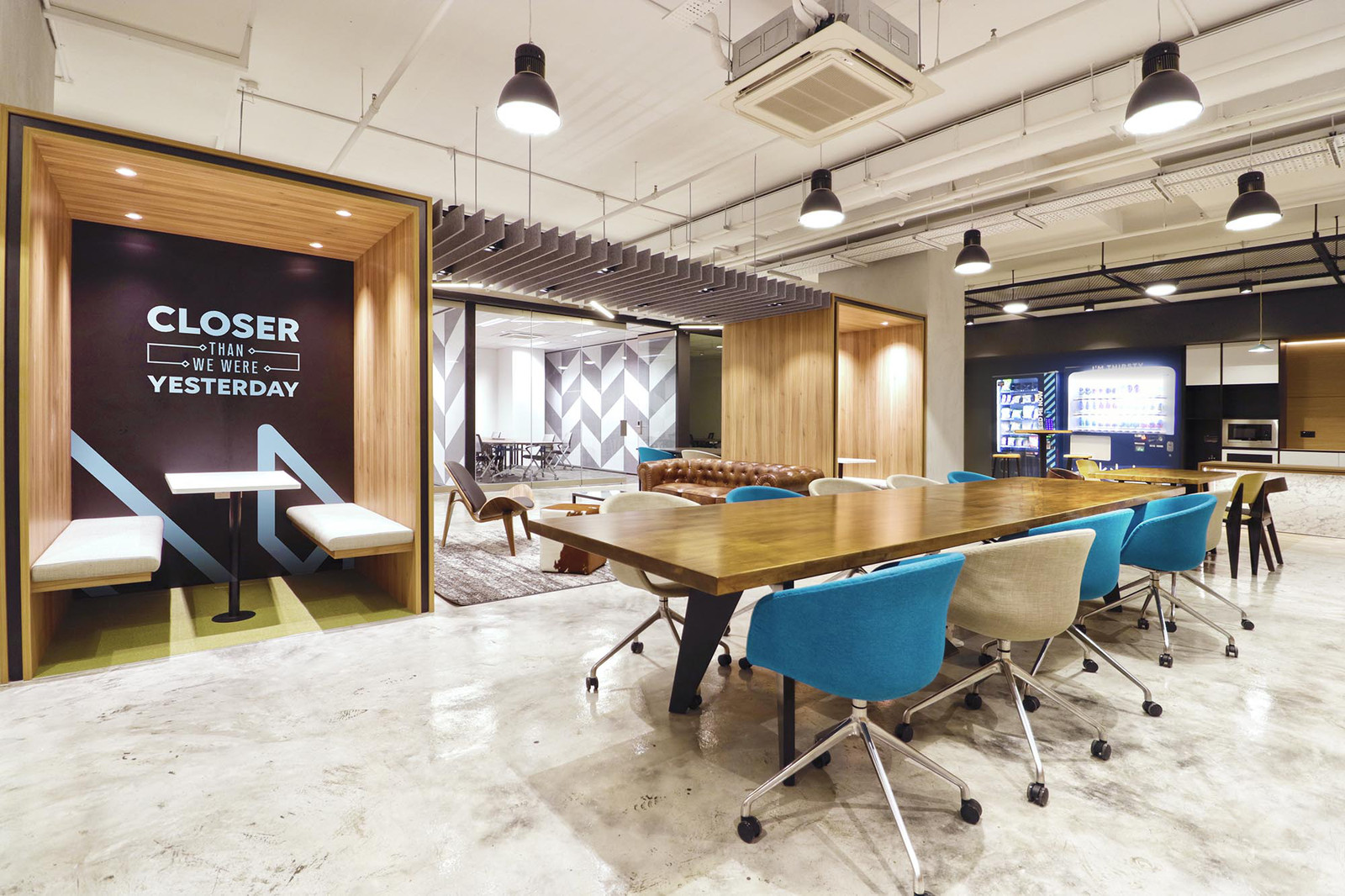 The Workshop is probably the cheapest co-working space in Singapore. While The Workshop isn't anywhere near CBD, it is still located in the fairly central area of Ang Mo Kio. 
You can choose from flexi-desks, fully-fitted office spaces, or storage facilities to suit your business needs. 
In particular, a flexi-desk with 24/7 access starts from only $200 a month. Flexi-desks are great for solo practitioners who want a personal space for themselves, yet still have the freedom to move around designated areas. 
2. JustCo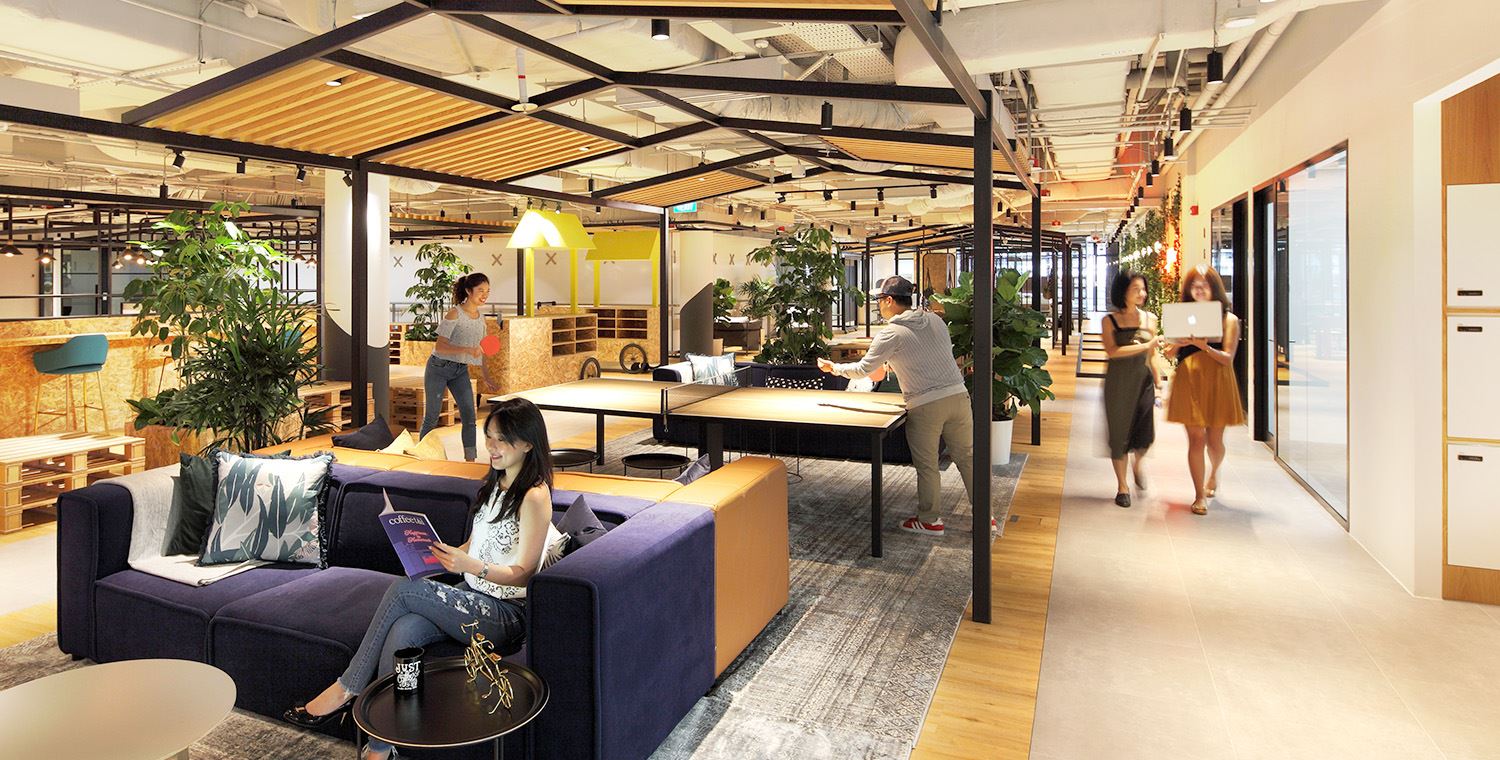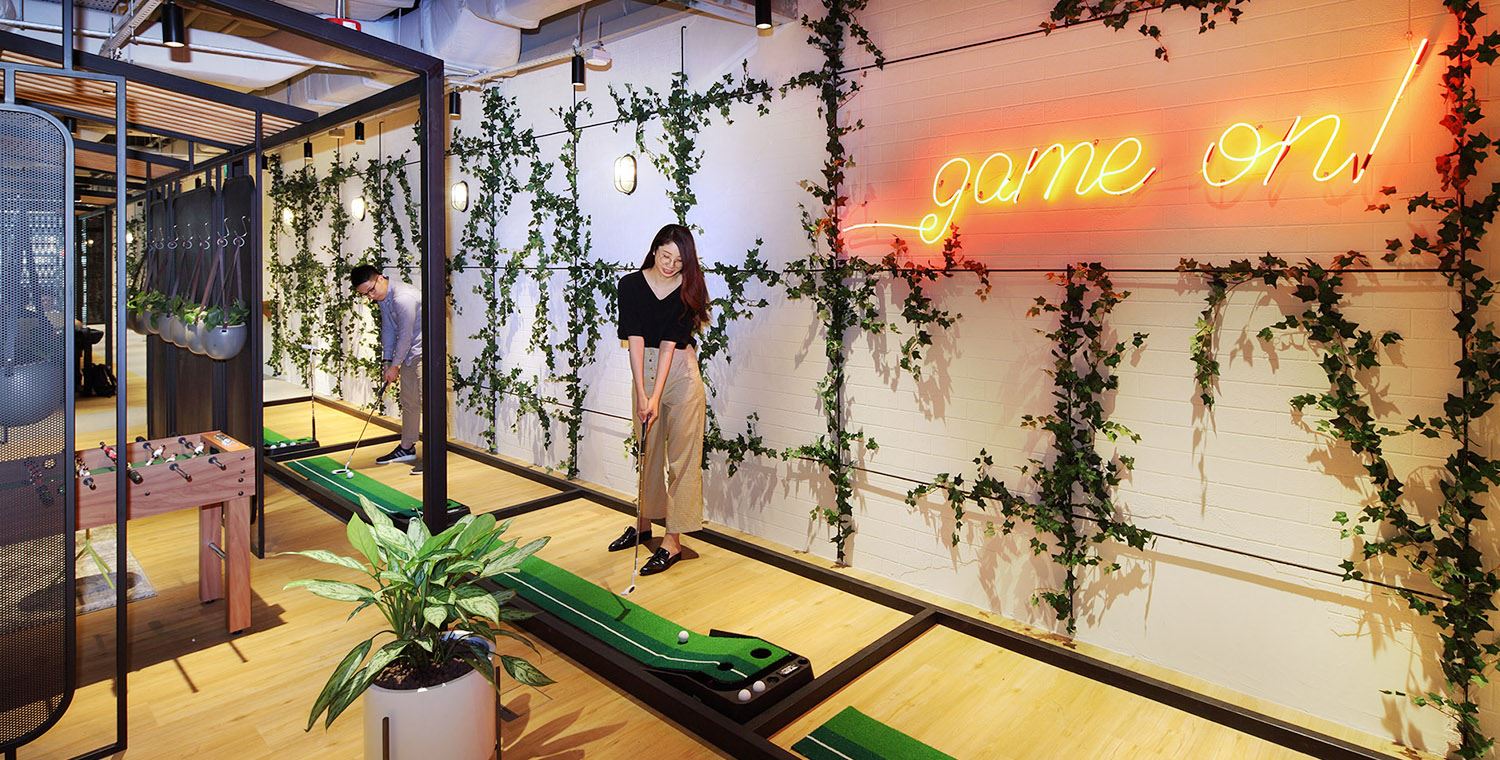 JustCo has 14 outlets in Singapore, and they are all conveniently located within the CBD or downtown area. 
Despite its central locations, JustCo is surprisingly affordable and is probably the cheapest co-working space in the CBD. A hot desk with 24/7 access starts at $398 per month. Besides the usual meeting rooms and well-stocked pantry, you can also entertain yourself with its ping pong table and arcade room. 
As a JustCo member, you will have access to all JustCo centres locally and overseas. Besides Singapore, JustCo also has a presence in Indonesia, Thailand, China, Australia, South Korea and Taiwan. 
Like what you're reading? Click here to receive updates on more articles, career-related tips, exclusive invitations to our career events and more!
3. WeWork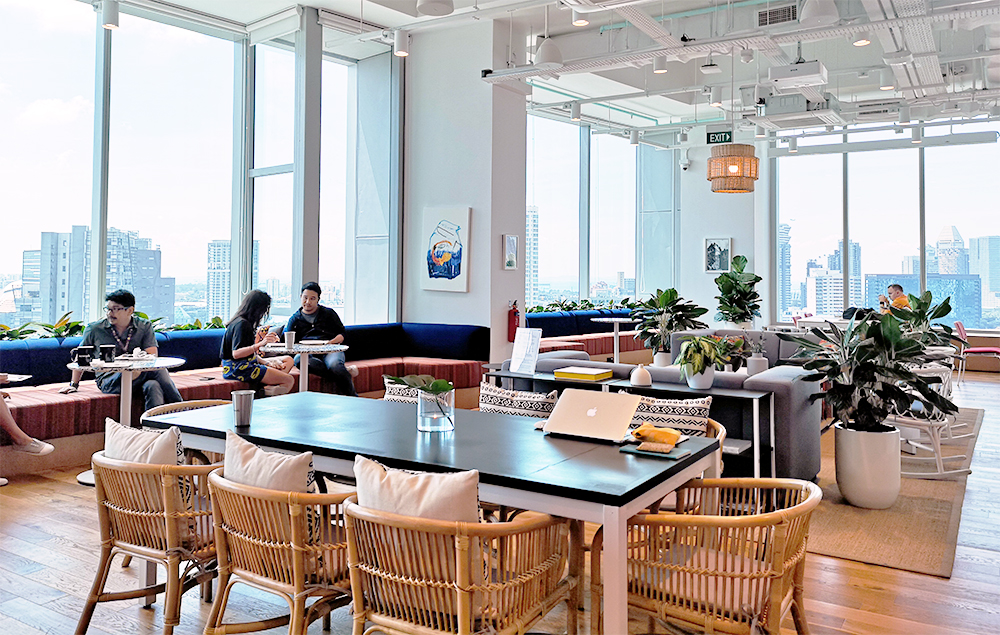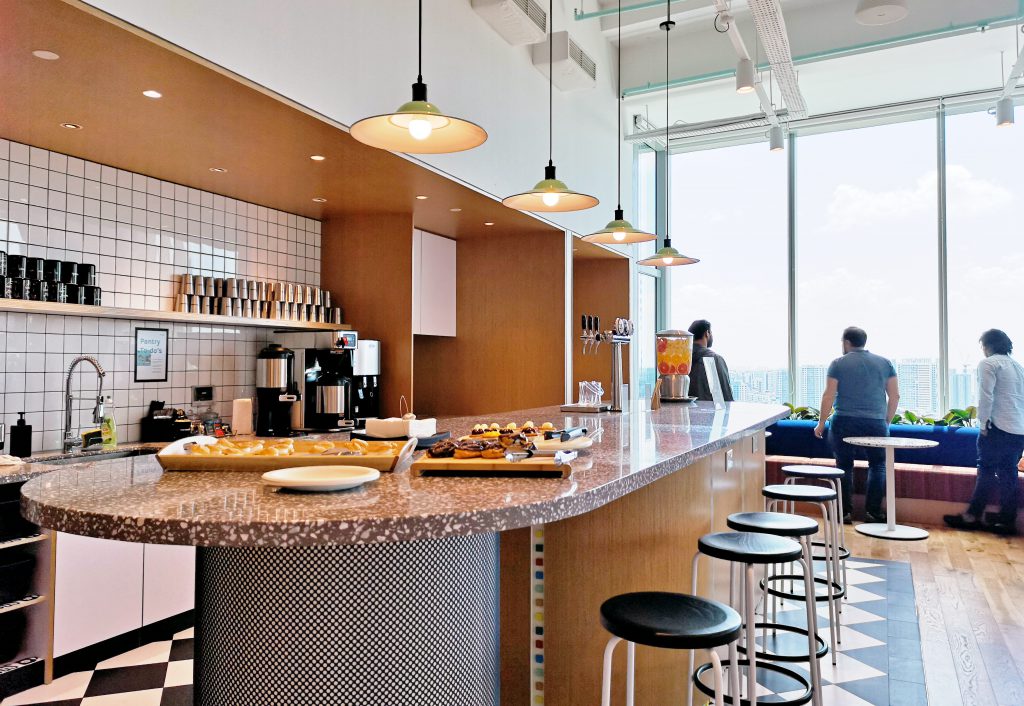 Global co-working company WeWork launched in Singapore in December 2017, and has since grown to a total of 10 locations islandwide. 
WeWork's newest addition is its Jalan Besar space, which marks its 200th location globally. It is the first site outside of the CBD, as well as the first to boast a sky terrace with a swimming pool. 
This co-working space at Jalan Besar is also home to the second WeWork Labs in Singapore, the company's in-house early-stage startup programme that gives new founders access to incubator resources.
4. Trehaus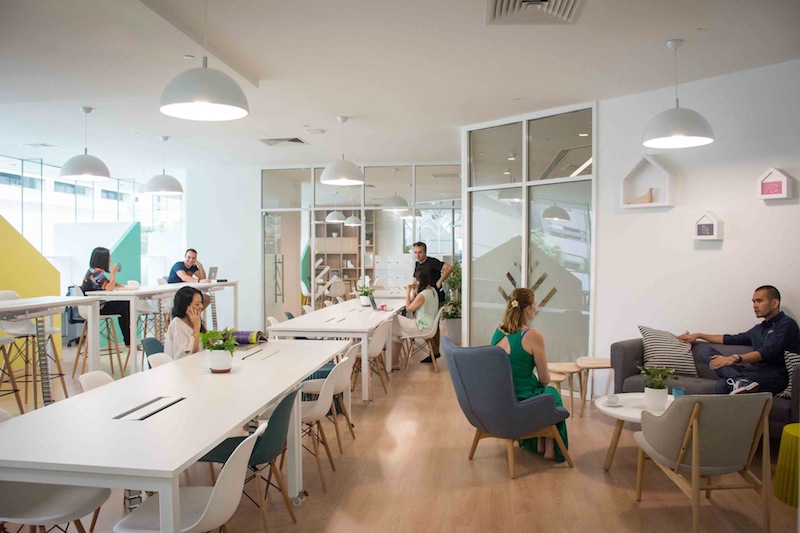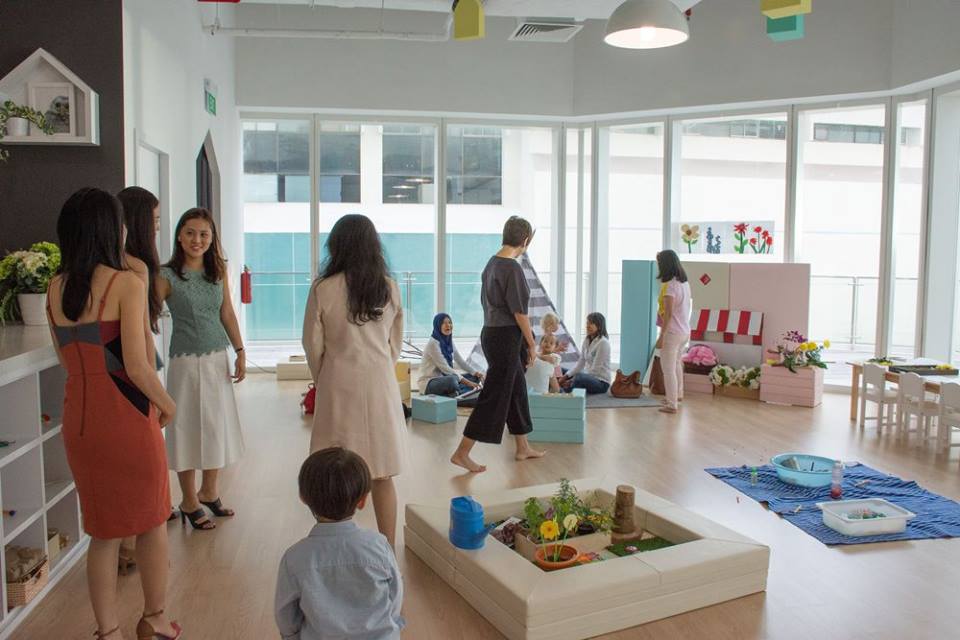 Big on being family-friendly, Trehaus is Singapore's first co-working space with childcare and learning facilities.
It's literally bring-your-kids-to-work everyday at Trehaus. You can choose to bring your little kids along, and you don't have to worry about them being a nuisance at all. Its workspaces are divided into adult-only zones and common zones where parents and children can co-exist in harmony. 
The best thing is that while you hustle to build your career, your little ones can also benefit by building their minds there through in-house enrichment programmes. 
Read Also: The Future of Work: Top Market Trends to Note in 2019
5. The Great Room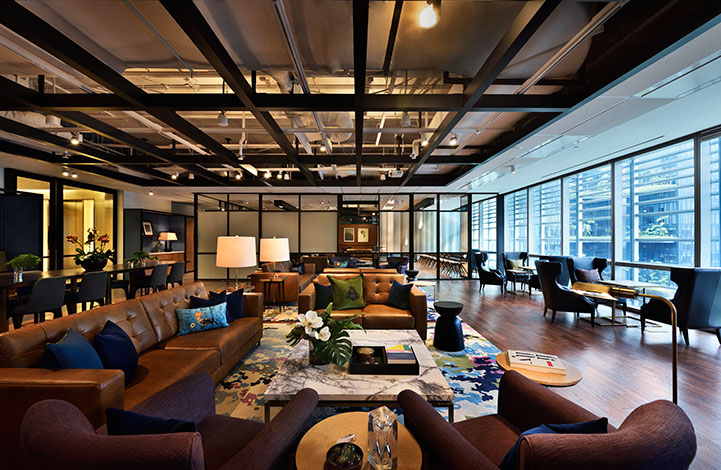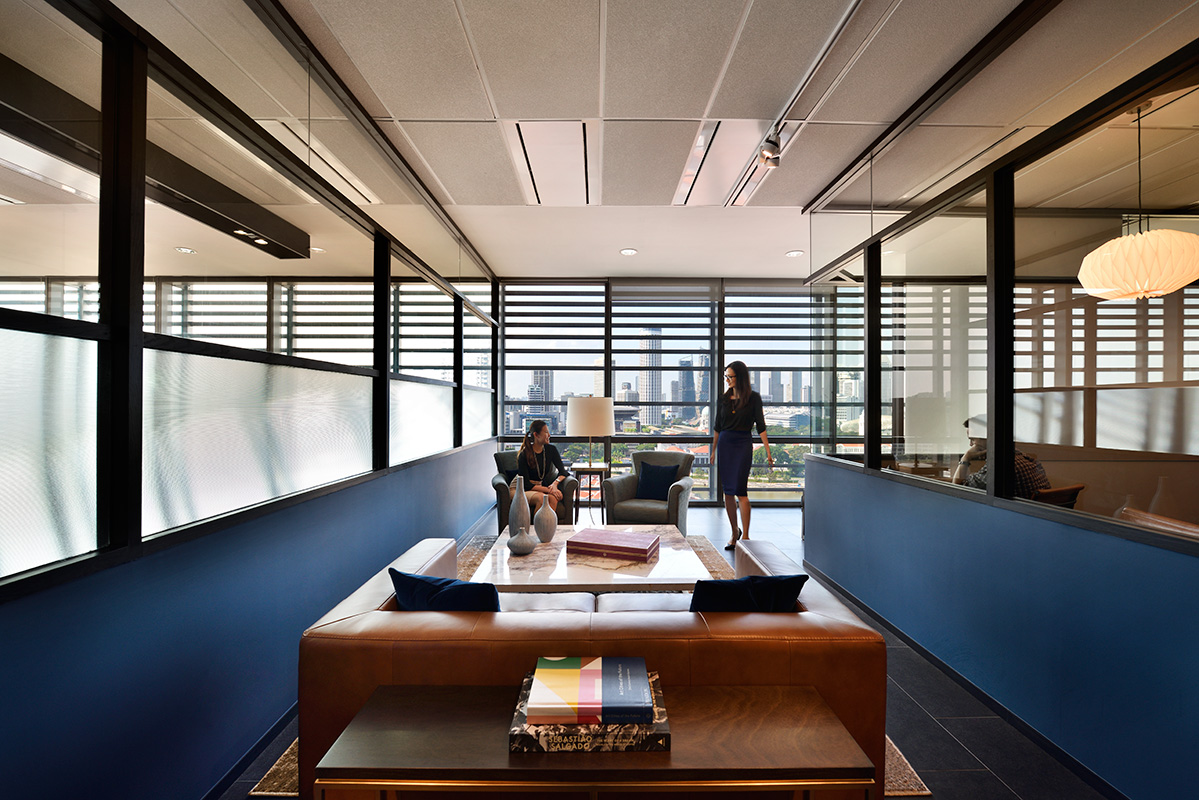 The Great Room is pretty much a 'The Great Gatsby' equivalent of a co-working space, and is a far cry from the usual hip and casual vibe other co-working spaces offer. 
It's swanky with a retro luxe theme, boasting marble tabletops and plush leather sofas. In terms of amenities, it offers weekly social networking sessions, free-flow Papa Palheta coffee, and free breakfast every Monday. 
One other notable thing is that it offers a "hot office" instead of a hotdesk. Rather than a basic table, you get an entire office for more privacy — but you would have to clear out your belongings by the end of the day. 
6. 21Moonstone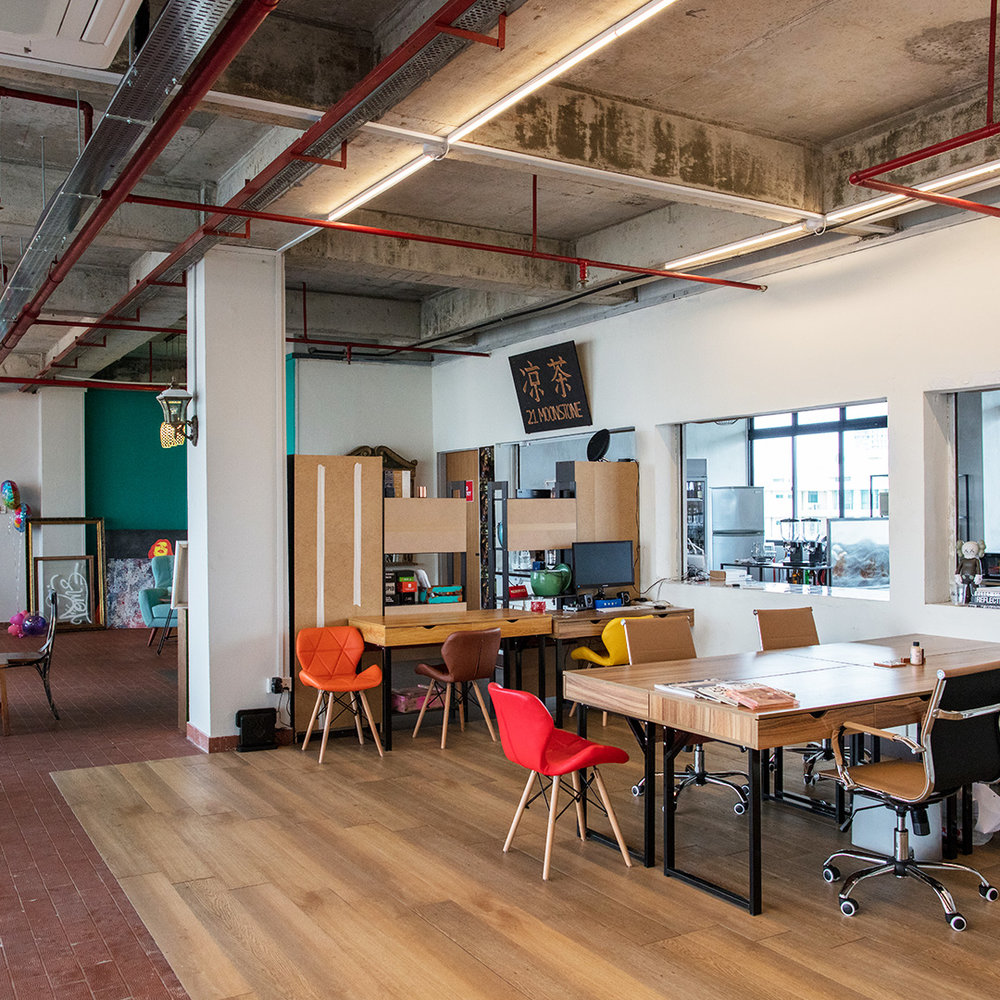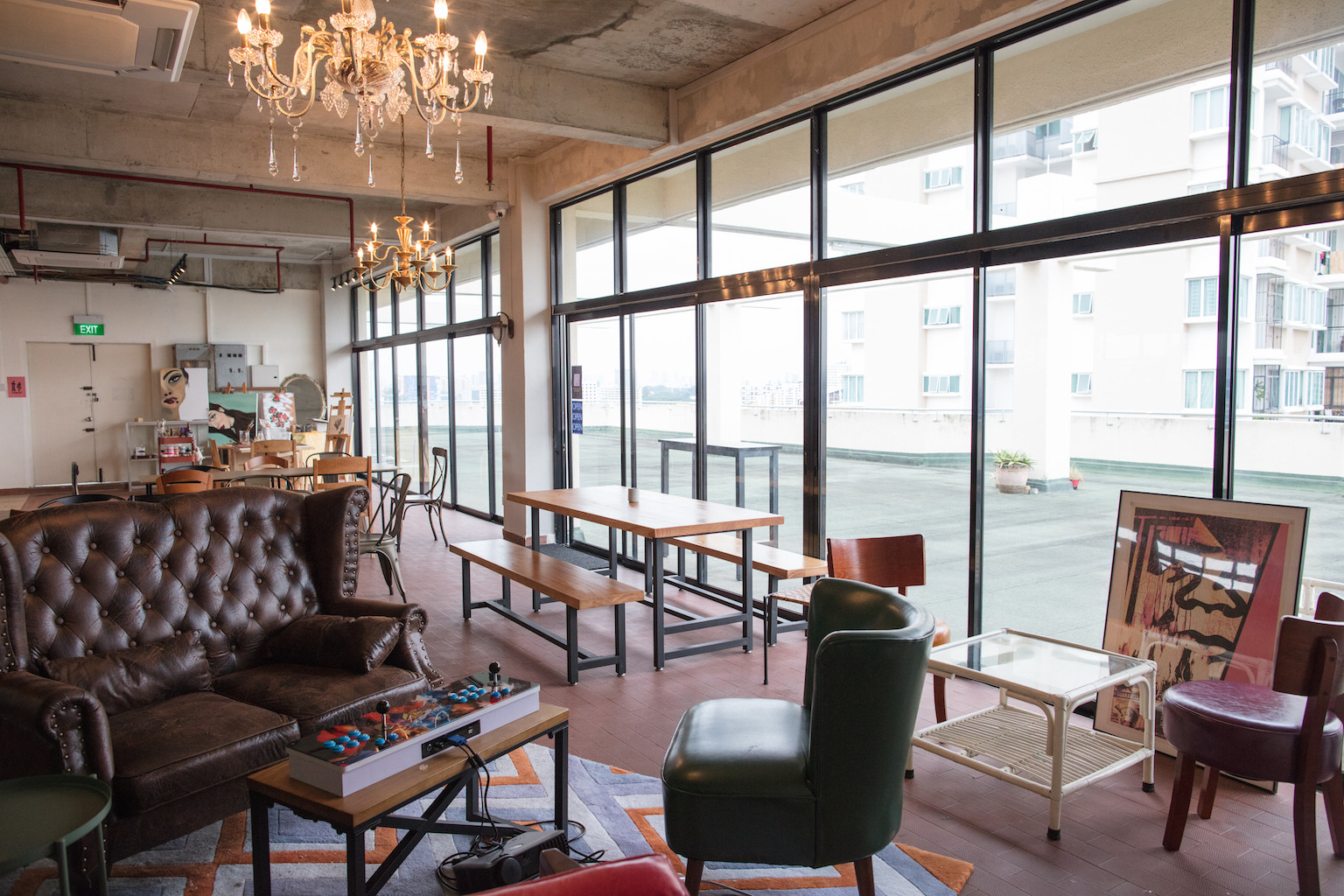 Co-founded by member of local band The Sam Willows' Narelle Kheng, 21Moonstone has successfully transformed itself from an industrial canteen into a co-working space for creatives. 
Welcoming freelancers, artists, photographers, and other creative minds, their intention is to establish a safe space for exchanging and generating new ideas.
The cool thing is that on Fridays and Saturdays, 21Moonstone moonlights as a bar, and people are free to come chill and unwind over booze and old school arcade games. 
Read Also: Here Are 8 Cool Workplaces in S'pore That Scream #OfficeGoals
7. Camelia & Co.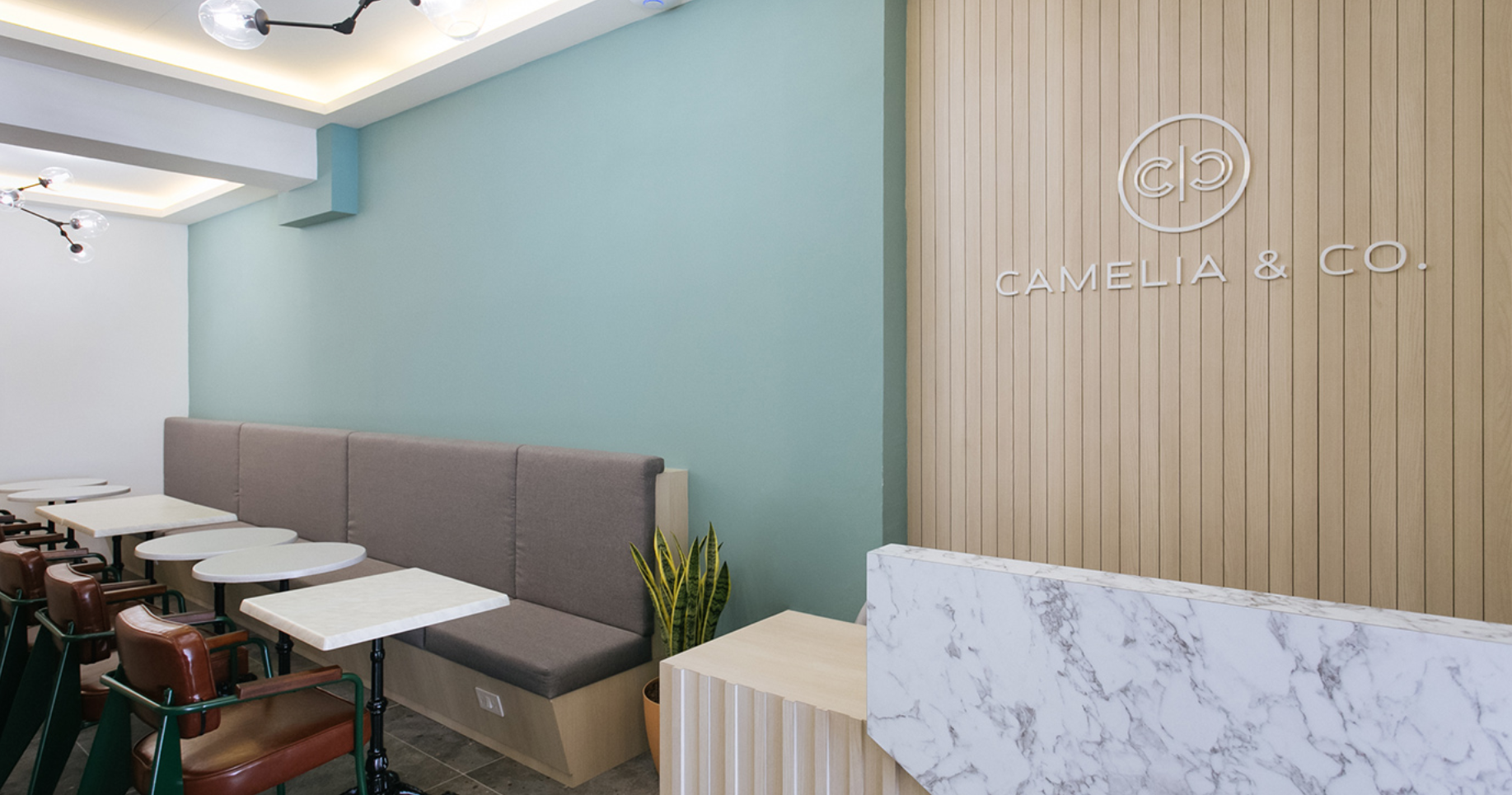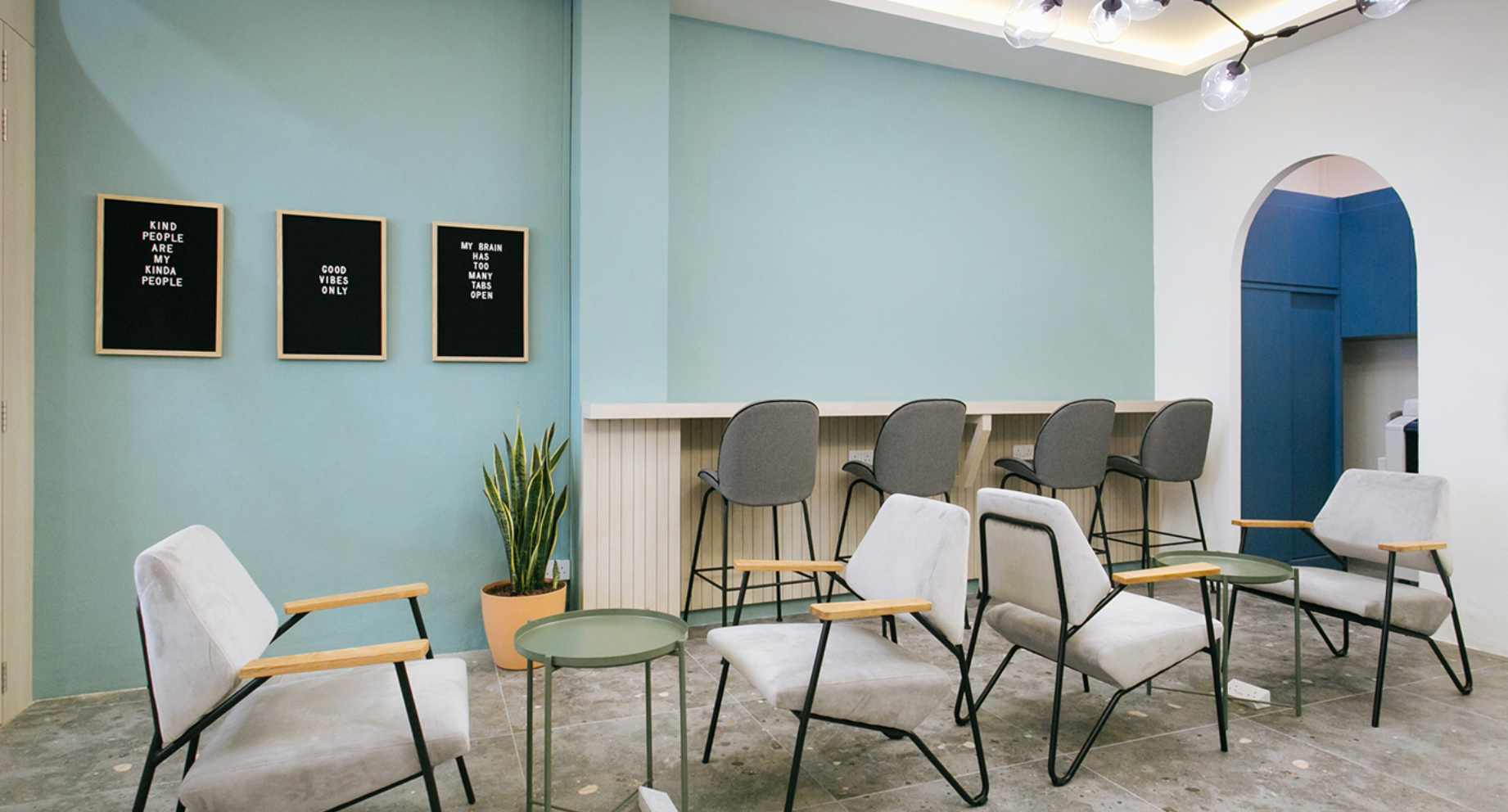 Camelia & Co. is located at a three-storey heritage shophouse near Kampong Glam, which is a stone's throw away from the CBD. 
With its pastel-cool aesthetic and tasteful decor, it really looks like a page out of Pinterest! To boot, there's a deli cafe called Stack on the ground floor so you can fuel up in between all the hustling. 
There are three options to choose from: Hot desking on the first floor, a semi-private office space on the second floor, and a private office space, complete with a meeting room and storage space on the third. 
8. The Company Singapore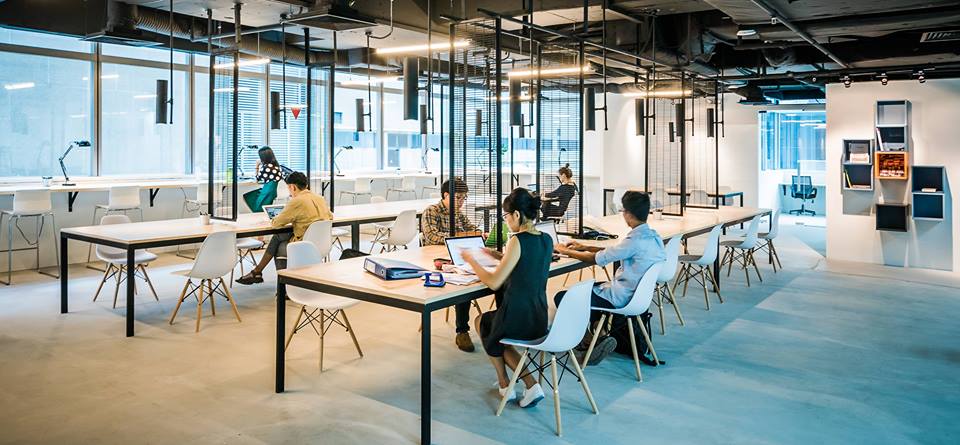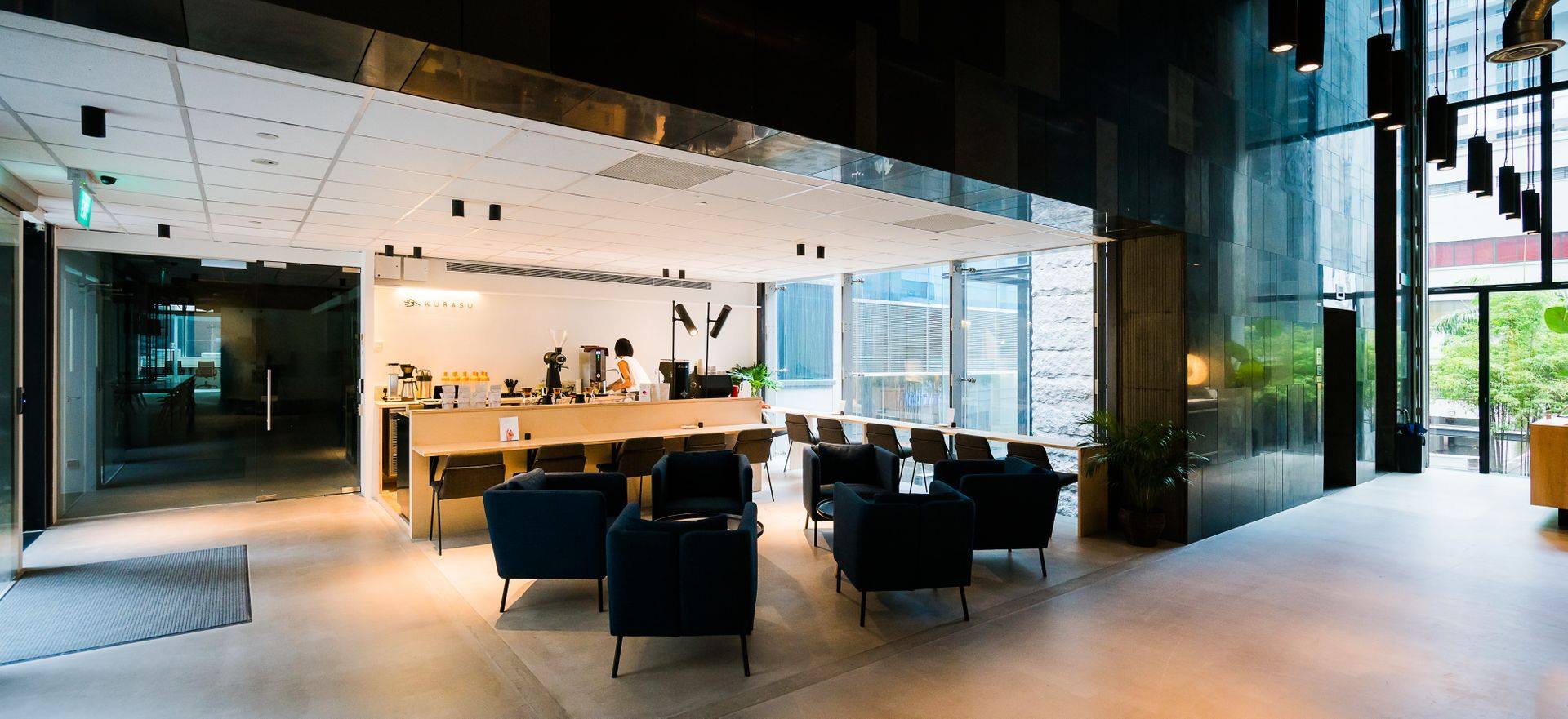 Formerly known as District6, The Company Singapore is a co-working space in City Hall that is big on the minimalist aesthetic. Spanning 10,000 square, the all-white space features floor-to-ceiling windows and glass doors to allow plenty of natural light to shine in. 
The Company Singapore is open 24/7, and offers flexi and fixed desks, private studios for up to four people, meeting rooms, and offices that can accommodate up to 20 people. There is also an event space that can fit 100 people. 
All members also get to enjoy free access to an in-house Kyoto-based specialty coffee bar for their regular caffeine fix.
9. Core Collective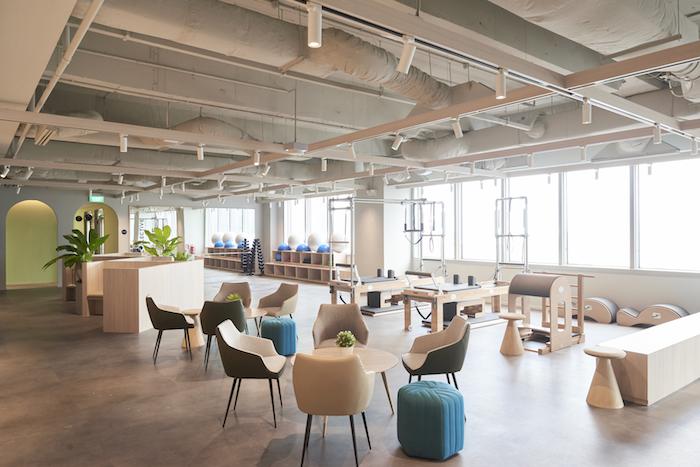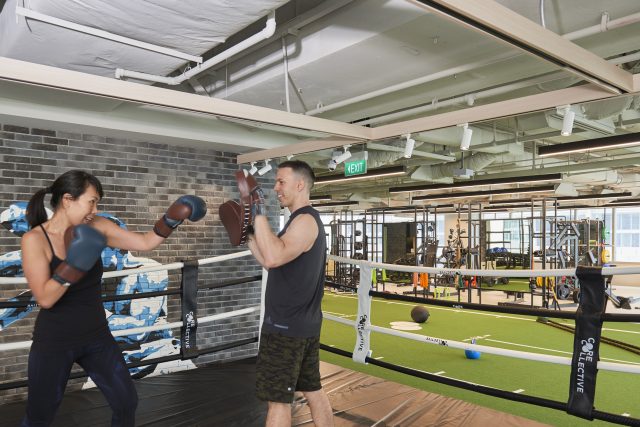 This co-working space is dedicated to fitness, health and wellness professionals, and is ideal for those who want to work hard and get fit at the same time. 
It swaps out the typical desks and meeting rooms for a gym, yoga studios, treatment beds, consultation rooms and even a boxing ring! 
Members also benefit from one-stop access to a full range of fitness and wellness facilities and treatment programmes for a more integrated fitness and wellness experience.
10. Distrii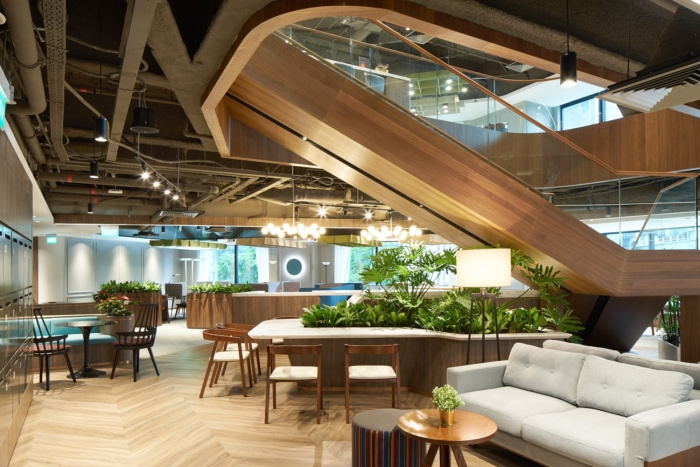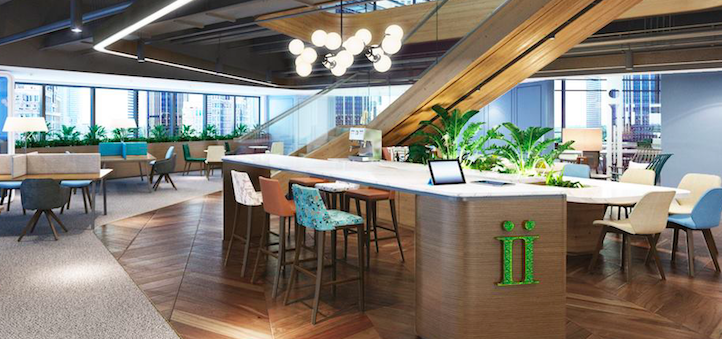 Spanning across seven floors, Distrii is known to be a 'smart' co-working space, all thanks to its propriety app. 
The said app serves as the key to your co-working office and locker, a platform to book shared meeting spaces, and even as a tool for managers to manage attendance and leave approval. 
Distrii also features an in-house cafe called Mellower Coffee, and burger bar Hans im Gluck on the first floor.