Almost every industry has seen rapid adoption of digital technology over the last few years. But few sectors have shifted as fast as the F&B sector.
Growing consumer interest in e-commerce platforms, further compounded by the COVID-19 pandemic, meant the industry had to flex its muscles in the digital world. Food retailers and manufacturers were forced to adjust to these changing circumstances by focusing on digitalisation efforts or risk collapsing.
Now, workers with strong digital skills have a straightforward entry into the industry, with most F&B jobs demanding technical qualities that serve these growing needs.
Need more personalised advice on moving into a new industry? Register to speak to WSG's Career Officers to get some guidance today.
In fact, a recent Deloitte report revealed that 'digital skills' were recognised by both product suppliers and food retailers as the skill most likely to increase in value over the next three years. Here are 5 skills that would come in useful for those in the F&B sector.
1. SEO
Search engine optimisation (SEO) is a valuable digital skill for anyone looking to draw customers to their website. However, if you're unfamiliar with the practice, you might be a little confused about how it works.
Search engines like Google use an algorithm involving hundreds of factors to rank websites in the search results. Businesses optimise their website for these elements to climb higher in the rankings.
With SEO, a business' visibility within search engines increases, helping them reach more relevant customers. So, where should you begin? Perhaps the best-known feature of SEO is keyword research.
By understanding a company's customers and knowing the terms they search with, you can create product pages and blog posts around these terms to capture the algorithm's attention.
An example can better illustrate this point. A restaurant that runs 24 hours can cater to locals looking for late-night supper spots. These individuals may possibly search for these online, entering relevant phrases into search engines like "supper Singapore" or "late night supper Singapore".
When the restaurant includes these keywords in its website content, the engine's algorithms are able to detect, and identify their content as relevant to the query and improve their position on the results page. The higher their position, the greater visibility they enjoy among their target audiences online. This can then translate to greater brand awareness and consideration, potentially driving more visitors to the restaurants.
Other factors, such as internal and external links, positive online reviews, content structure, and much more, also determine how a business performs on a search engine.
By learning a crucial digital skill like SEO, you'll be well-positioned for a career in the F&B industry.
Attend walk-in interviews, virtual career fairs, workshops and more! Explore Career GRIT and find events and other resources best suited to your career journey. Check it out now.
2. Social media management
Basically, everyone is familiar with social media today. But an incredible amount of thought and consideration goes into a high-quality social media marketing campaign.
As many people view themselves as foodies, restaurants, chefs and culinary businesses have the chance to build a thriving following on platforms like Facebook, Instagram and TikTok.
With more businesses recognising the benefits of connecting with their target audience via social media, there are now varied F&B jobs across Singapore dedicated to this sector.
Don't ignore digital skills for social media. You'll have the ability to grow a company's online community, showcase visual content and partner with popular influencers that boost visibility.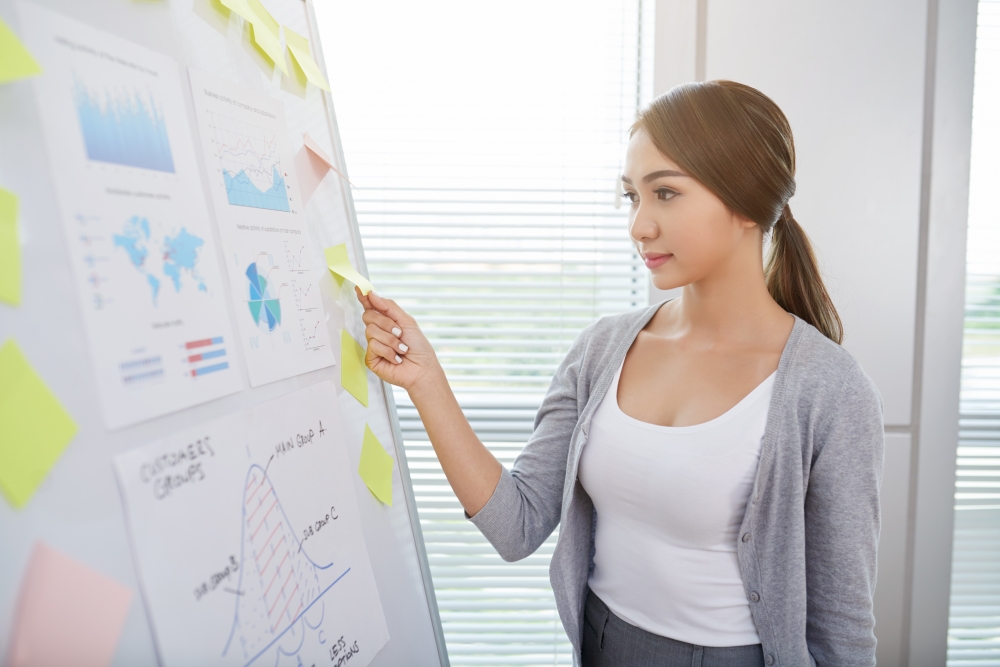 3. Data analytics
Data analytics is another invaluable digital skill for F&B jobs in Singapore. Knowing how to draw meaning from this insightful information ensures that you understand customer demand and changing interests.
For example, many customers now favour products that have healthier upsides and don't harm the earth. Using data to understand these trends, you can help a business identify its ideal path and attract more customers.
Companies operating on the manufacturing end of the F&B spectrum also benefit from data-driven insights. Analytics can help pinpoint inefficient practices or highlight regulatory concerns.
With a robust understanding of data analytics, it's possible to drive corporate innovation and engage effectively with an F&B brand's customer base.
4. Mobile integration
Mobile integration is crucial for F&B businesses like restaurants and cafes. As the average consumer likes to order and pay via their smartphone, digitalisation has proven great for efficiency.
Today, many organisations have created their own in-house systems or adopted a third-party app that streamlines mobile integration. However, digital skills are essential for ensuring a smooth transition.
By developing a robust setup that customers find a breeze to use, a business will discover that their customers prefer them over the competition using outdated methods.
In addition, mobile integration can also enhance how a business tracks payments, handles invoicing, manages tax records and more.
Want to be in the know of the latest career tips, events and workshops organised by Workforce Singapore? Sign up for our e-newsletters now!
5. Cloud-based storage
Cloud-based storage is the best way to manage business information. Learning how to use platforms like Google Drive and Dropbox helps safeguard vital data and streamlines a company's operations.
Cloud storage is also great for managing day-to-day tasks like social media management. Instead of keeping track of endless file attachments and downloads, storing images and templates in the cloud ensures they don't go missing.
With the F&B business operating at an incredibly fast pace, you don't want to spend valuable minutes searching through physical papers. Use the cloud and you won't have to struggle with these straightforward tasks.
Make digital work for you
For those who love the hustle in the F&B industry, looking for jobs in this sector means sharpening your skills for the digital space. Don't wait — the first step to rediscovering your career is upskilling.