With over 500 million registered members online, of which 1.5 million members comprise the Singaporean workforce, LinkedIn is a must-have social media networking tool for today's professional workforce. These are some benefits of having a LinkedIn profile:
Grow your professional network
Join professional groups and grow your industry knowledge
Receive and give endorsements and testimonials
Be searchable by recruiters and HRs
Access extensive job listings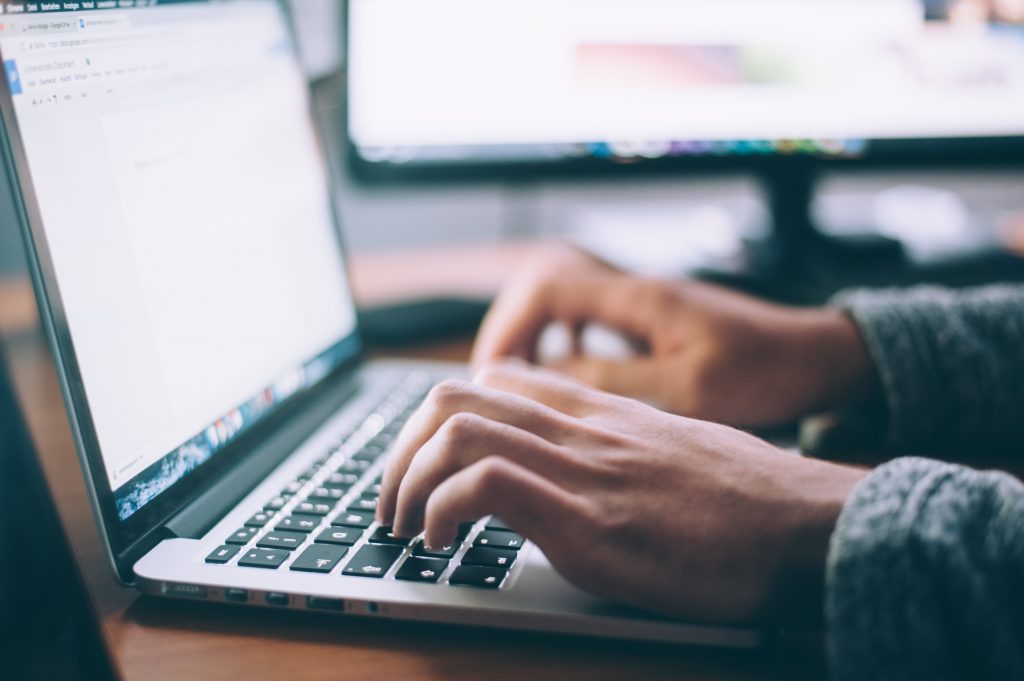 Here are 5 steps to create a professional LinkedIn Profile
List the details
Include your employment (current and past), education, and industry.
Review your resumé and include the relevant achievements and experiences in your profile.
If you are currently unemployed, list your current position as "open to opportunities".
Be sure to update your job title and experiences. People with up-to-date positions are 18x more likely to be discovered by other LinkedIn professionals and recruiters!
Want to increase your chances of nailing the job interview? Our virtual seminars can teach you effective job search strategies, enhance your personal brand, and more. Explore Career GRIT to learn more!
Add a professional photo
People who have their professional photos taken get 21 times more profile views and up to 36 times more messages. A photo can go a long way in conveying enthusiasm, empathy, and a variety of other soft skills.
Add a photo (headshot) to your LinkedIn profile.
It must be a small photo, it should be no larger than 80×80 pixels.
Be sure that the photo is clean and professional-looking
Craft a catchy headline
Don't forget the headline, because it is the first thing people see when they view your profile. This is where you showcase your speciality, value proposition, and what sets you apart from the competition to capture the attention of hiring companies.
For example, if you are a Project Manager who worked mainly in e-commerce, writing you are a "Project Manager | e-Commerce and Mobile Apps" can come across as more desirable than just "Project Manager"
Example:
Talent Acquisition Manager at Logistics MNC
Recruiter, linking businesses to talents
Sales Manager | Helping companies to glean data insights for decision-making
Web Developer seeking opportunities | HTML5, PHP, JavaScript, jQuery
Want instant access to the latest job listings, career events, job search & interview tips and more? Join our Telegram channel today.
Include a professional summary
A career summary tells potential employers and recruiters: Who you are, what you are known for, and how your work helps other people. Rather than simply listing your experiences and day-to-day tasks, try weaving in your unique personality and qualities and explaining how your work improves the lives of others.
Example:
Belief in people is why I do what I do
A dedicated data-driven HR professional with over 8 years of experience in partnering with regional businesses (SE Asia). Equipped with the best practices across a full spectrum of HR functions (L&D, TA, C&B, Ops & Policy). I aspire to develop my interest in talent management and organisational development to help businesses move in tandem with digital transformation.
Include keywords and skills
Consider the career goals, the nature of the industry and job function.
Include keywords and skills of the job in your profile for higher visibility.
For example, if you are looking at the role of IT Project Manager, you may want to consider including words like "Business analysis", "PMP", "Oracle SQL", or "IT Management". This will grab the hiring employers' attention, and make it easier for your profile to be found in search results.
Now that you have a basic profile set up, the next step would be connecting with your colleagues, friends, alumni, and customers to grow your professional network!