If you're considering switching to a job that offers flexibility in terms of working hours or location, you're not alone. Many Singapore workers are thinking the same. In a recent report by the Institute of Policy Studies (IPS), 52% out of 2,000 Singapore workers felt that flexible work arrangements (FWA) should be the new norm. 
Is wanting flexible work hours or location odd?
Perhaps you just had a baby, need to care for a sick loved one, or maybe want more time to pursue a personal interest. Whatever your reasons, it is certainly not out of the norm to want a flexible work arrangement.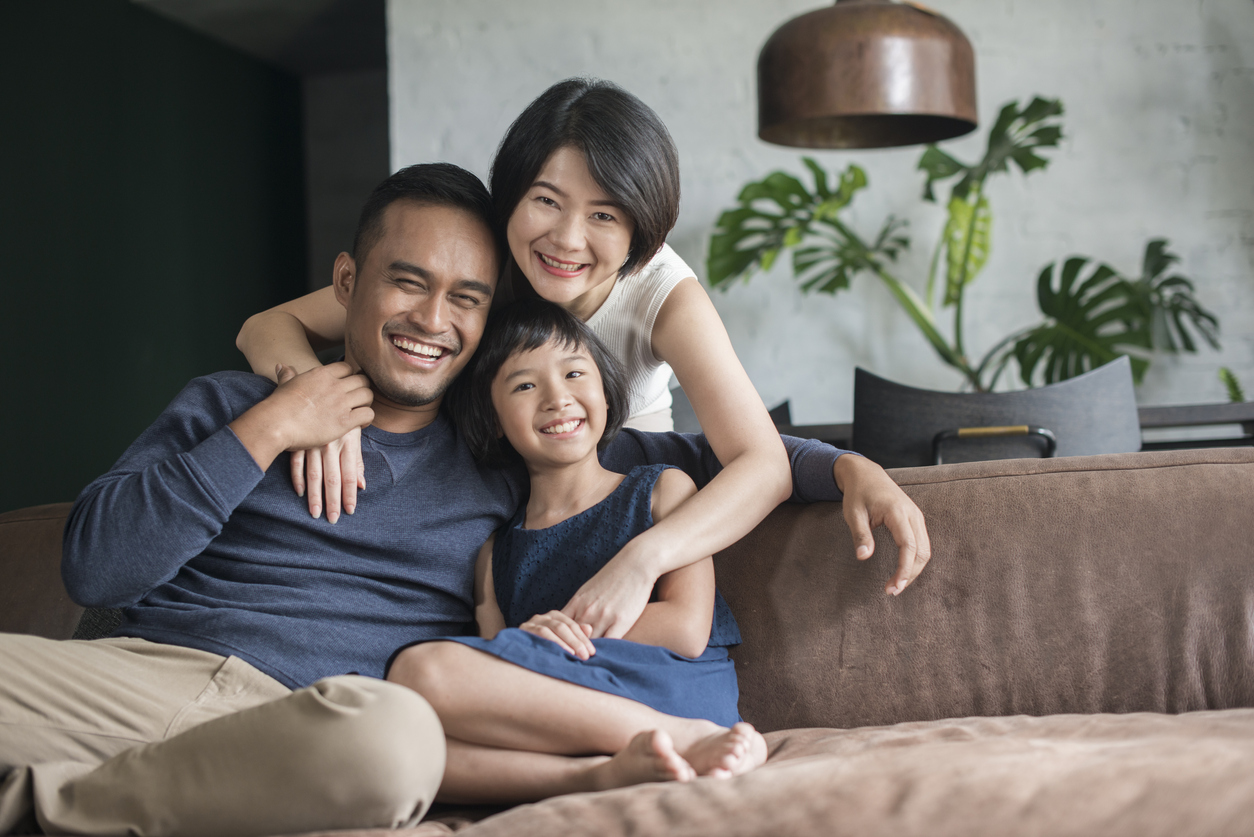 Even the Government is supporting the adoption of flexible work arrangements. According to Minister for Manpower Tan See Leng, the Government would like more companies to adopt the Tripartite Standard on Flexible Work Arrangements that, in turn, would help companies be more attractive to talents. 
The stance from the Singapore government is timely in response to the shift in employment trends. A survey by global human capital management software company, Ceridian, revealed that while 55% of employees cite compensation as what they value most in a job, flexibility and work-life balance ranked a close second at 49%.
So, don't worry about how you will be perceived as wanting flexible work, but focus on the roles that you should be gunning for! 
Looking for flexible work? Use MyCareersFuture's search tool to filter relevant roles to suit your needs. Try it now!
What jobs allow flexible working hours and location and where can I apply for them?
Determining whether a job has flexible work arrangements can be a daunting task. How do you go about finding it? Do you need to apply for jobs before enquiring about flexibility? 
Not sure if you're burnt out from work or just having one of those lazy days? Take our quiz to find out.
10 jobs to check out in MyCareersFuture
You would be surprised to know that many roles that you would not expect now allow for Flexi-work. Here are ten jobs across various industries that you can apply for on the jobs portal.
| | | |
| --- | --- | --- |
| Job Title | Salary Range | Industry |
| Architectural Assistant | $2,500 to $3,000 | Architecture / Interior Design, Building and Construction, Design |
| Customer Service Operations Executive | $2,500 to $3,500 | Customer Service |
| F&B Manager | $3,500 to $4,800 | F&B |
| Marketing Manager  | $3,000 to $5,000 | Marketing / Public Relations |
| Media Buyer | $3,000 to $6,000 | Advertising / Media |
| Network / Systems Administrator | $3,500 to $4,500 | Customer Service, Information Technology |
| Event Promoter | $2,500 to $5,000 | Events / Promotions, Sales / Retail |
| Personal Trainer | $2,000 to $6,000 | Healthcare / Pharmaceutical |
| Preschool Administrator | $2,500 to $3,800 | Accounting / Auditing / Taxation, Admin / Secretarial |
| Content Editor | $3,500 to $5,000 | Education and Training |
Find jobs with flexible work arrangements on MyCareersFuture   
The MyCareersFuture jobs portal offers a more convenient and quicker way to look for Flexi-work. All it takes is just one click.
Under the "Filter" options, select "Flexi-work" in the drop-down box for "All Employment Types". Voila! You will be served with a list of jobs with flexible work arrangements. Browse through the job openings then apply when you're ready!
Start your job search now! Explore over 100,000 listings on MyCareersFuture and land your ideal job.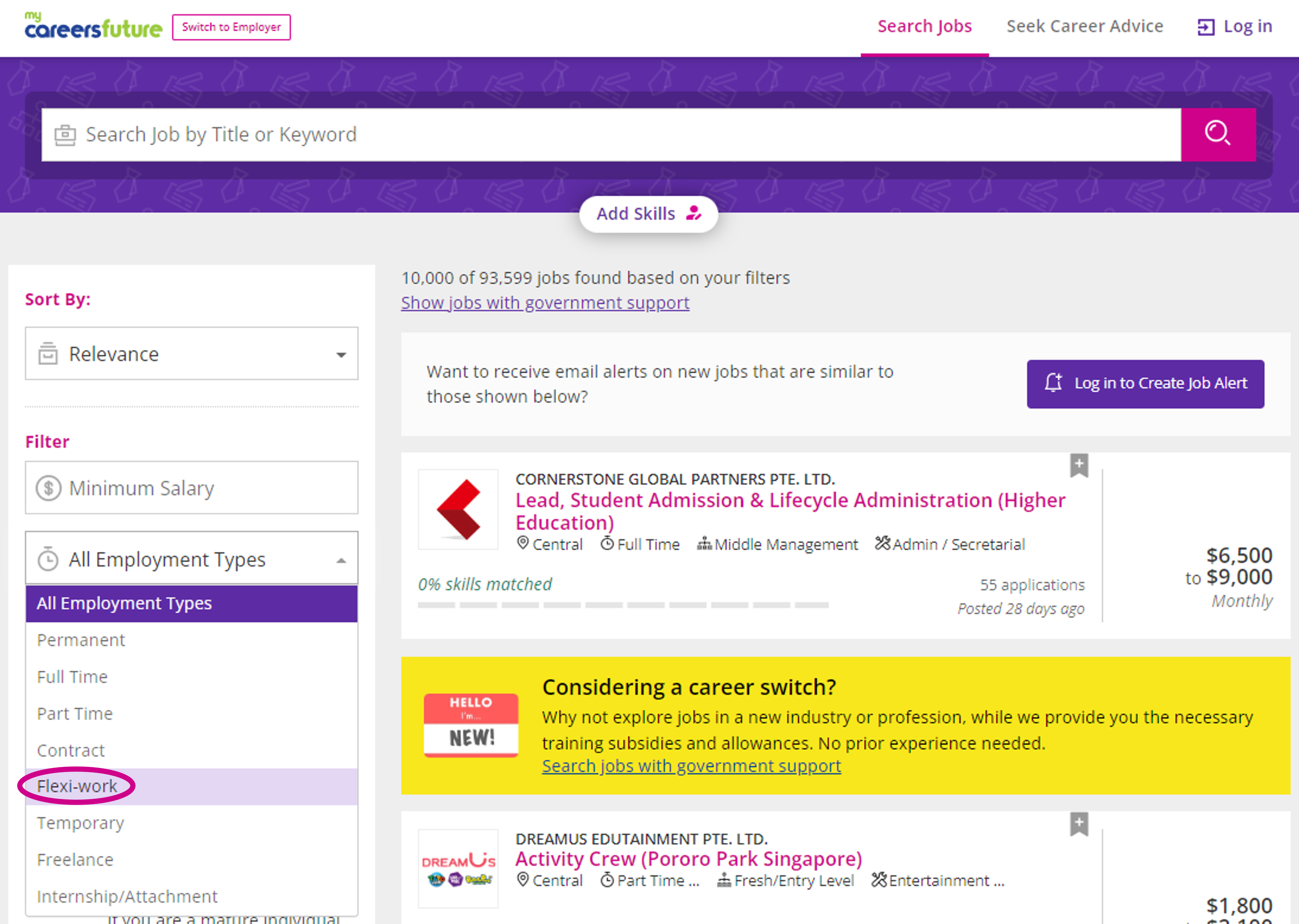 Don't be afraid to make the change you need
While it is good to aim high in your career journey, it is also essential to take care of your physical and mental well-being. So don't be afraid to make changes! 
Taking on a job with flexible work hours or location will allow you to focus better on work without sacrificing your personal commitments.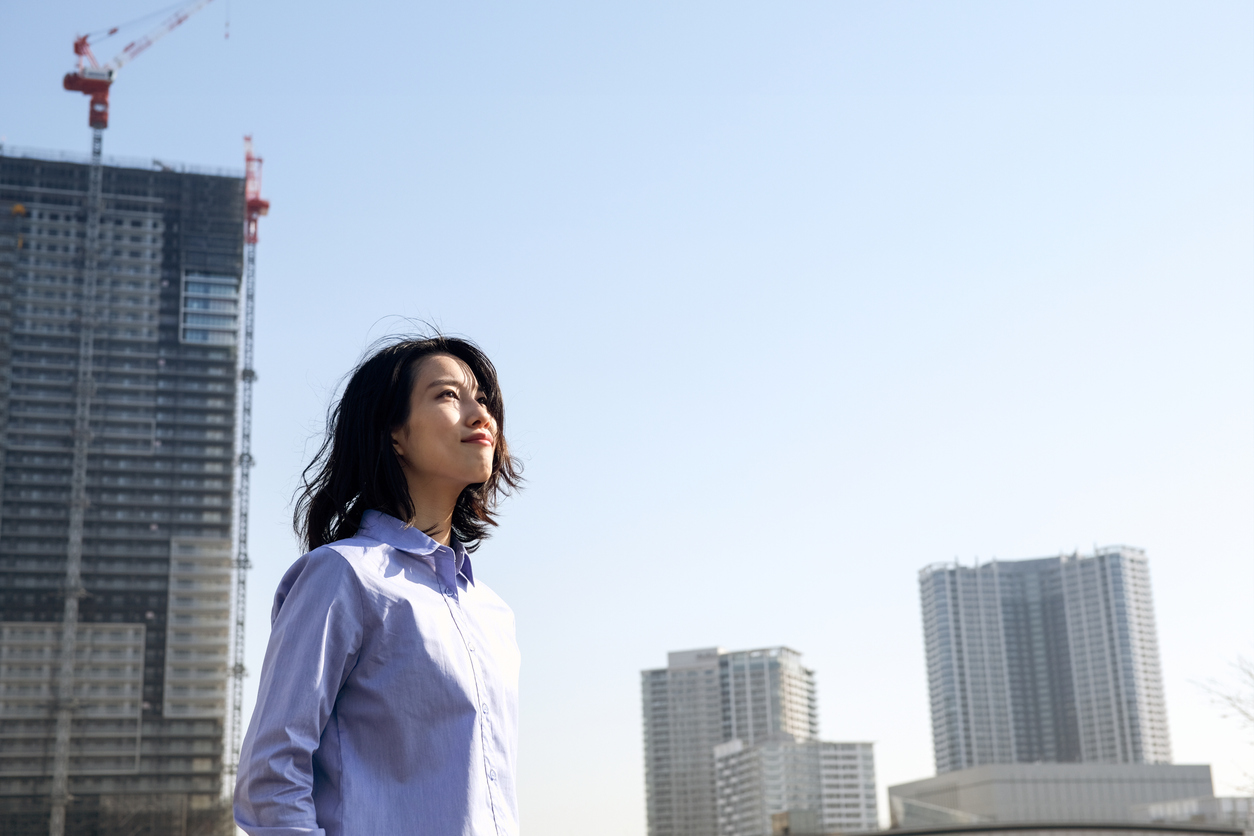 You may also want to consider taking a career break to rejuvenate yourself. Taking some time away from work has its benefits too! Read about Singaporeans who have done it here.