When considering a mid-career switch, there's plenty to think about. What could you do next? Where do the opportunities lie? How will your career change affect your personal and professional life?
Once you've covered the basics and want to move forward, the next step is to map out a transition action plan. This would include identifying your existing skillsets and those you must gain for the jobs you are targeting.
Following that, you would need to earn the necessary certifications required for the role. Then comes the job search process, interviews, and so on.
At the start, planning a switch can look daunting, just as much it is to explore a completely new field. The best way to keep you on track is to set career goals and work towards meeting them at different phases of your journey.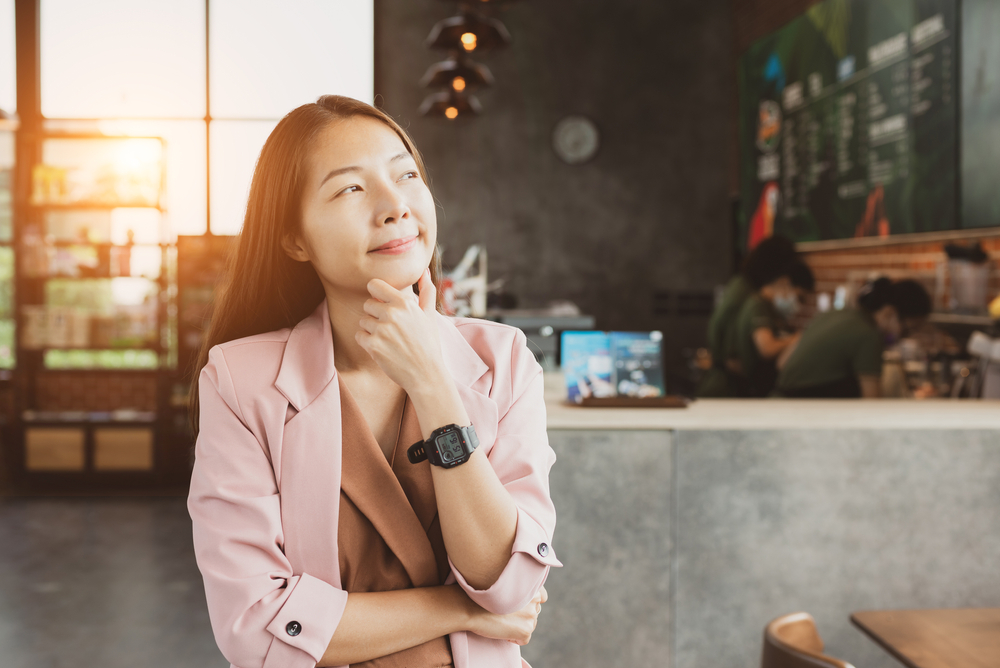 Why is goal setting important?
Goal setting is a systematic process for planning your future. In the context of a career, it helps you carve a pathway towards an ambition, and most importantly, keeps you focused.
For the most positive impact, you should set SMART goals — Specific, Measurable, Achievable, Relevant and Time-Based.
Mid-career changers like yourself will typically start from scratch in a new field. However, you come with a level of experience unlike fresh graduates vying for the same field. These include transferable skills, such as managerial and analytical capabilities. Using these as leverage while planning your SMART goals will set you on the right path.
Considering a career switch? Get some professional guidance from a career coach. Register for a session with WSG Careers Connect today.
How to set SMART goals when planning a mid-career switch?
New graduates entering the sector would have some level of qualification, such as a NITEC certificate or a diploma. As a mid-career changer, you may not have the time or resources to study full-time for one.
As such, joining an entry-level role or a traineeship programme is a good start while you work on your certifications. Do not forget to make your existing skillsets count too!
When it comes to goal planning, the best way is to divide them into long and short-term goals. Essentially, long-term ones provide you with the big picture: where you want to eventually reach. Your short-term goals are the different steps to take to achieve a long-term goal.
Here's an example of a plan by an aspiring IT professional switching from the aviation sector.
Long-term goal: I want to use my existing skills as a Senior Aviation Analyst to switch to the Networking role in the IT sector. In six years, I want to be a Senior Network Engineer, with a salary of $7,000.
Short-term goals:

Join entry-level desktop support or IT helpdesk role

Here, you can find opportunities to establish your value in the company with your transferable skills: Use past managerial and problem-solving experience to switch up job grades and fulfil a lead position within a year

Acquire the Cisco Certified Network Associate (CCNA) within six months while working
Join a small and medium-sized company (SME) as a Junior Network Engineer after four months of attaining the CCNA certificate

Leverage managerial expertise in desktop role to land a lead position in the networking team within six months
Gain experience in the role (specify sub-areas to gain skills)

Switch to a similar lead role in a multinational company after two years
Gain experience in the new job (specify sub-areas to gain skills)
Seek a promotion to a senior role after three years
Whether it's long or short-term, notice how each goal follows the five criteria of a SMART goal. More importantly, it makes use of your existing skillsets as a professional. This makes your goals realistic.
Once a big goal is achieved, you can then move on to working on your next.
Looking to increase your career opportunities? Explore Career GRIT and find events and other resources best suited to your career journey. Check it out now.

Goal setting for a mid-career switch can be achieved in various ways:
1. Skills
Identify the different skillsets you need to hone as part of your career switch and progression.. You may also consider those that you want to master to support your current skillset.
For instance, alongside your CCNA certification, you can take up a course on project management to complement your management role in a field where work is often project-based.
Remember to leverage your present skillsets. Taking your leadership capabilities as an example, you may ask yourself: what can I bring to this sector as a manager from a different field?
Consider your past industry experience as well. Using the above as an example, your time as an analyst in the aviation sector would give you an idea of how airports or airline companies run. With this knowledge, you can be a more informed IT professional supporting the infrastructures that enable aviation operations to run smoothly.
Read More: Transferable Skills: What Employers are Looking for and How to Develop Them 
2. Type of company
The professional experience you gain is most important in your new career, whether you work in an SME or an enterprise. However, having worked full-time for many years, you may already have a preference.
You could be drawn towards the family-like atmosphere of SMEs over larger ones. Perhaps you need more stability and work-life balance, and thus an enterprise with more employee perks would be a better choice.
Taking into account your past work experiences, you will have a better idea of the type of company or culture that suits you. Use that to make your goals more precise.
If you want to work in a multinational firm or government agency, you may target roles in these companies for a start. However, if they require more experience in the field, you can consider applying to smaller companies first. Use your existing skillsets to progress quicker in these firms before setting yourself up as a strong candidate in a large organisation.
For those who like to work in smaller firms, think about how you can combine your current capabilities with the needs of the company, while working on a progression plan.
Better plan for your career switch journey. Use CareersFinder, a personalised jobs and skills recommender now available on MyCareersFuture. Discover new career opportunities today!
3. Horizontal vs vertical
For career progression on a seniority level, setting goals for a vertical move would be ideal. However, if gaining experience across a field is your ambition, you can consider a horizontal career plan. This entails acquiring experience in various areas of the field. A digital marketing content producer, for example, may choose to work in account management or digital sales strategist role.
Setting career goals for a horizontal move may or may not offer an upward progression or a pay cut. Therefore, understanding what you want out of your mid-career switch is essential when deciding between a vertical and horizontal career plan.
For a start, reflect on your career progression in your previous field. If you are comfortable with how it panned out, you can look towards mapping a similar path in the sector you're switching into.
Read More: 5 Ways to Get the Raise or Promotion You Deserve
Watch the video below for more tips from our career coach on how to make a successful switch.
Plan your mid-career switch wisely!
Setting SMART career goals makes it easy for you to stay determined and achieve a successful mid-career switch. Take the time to map them out. You may also go for informational interviews to seek advice from industry professionals along the way.